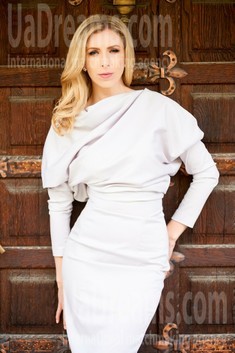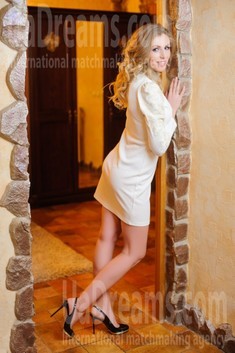 My future goals are
A big part of my life I have been working to become a good doctor - studies, internship, first years of work... Now when I am actually a doctor with some working experience, I am ready to concentrate on building a strong and happy family! I am here to meet the right man and to create a special relationship with him. Of course I would like to be a mother one day. I have been working in Pediatrics a lot, so I perfectly know how to take care of newborns and older kids. Also I want my life to be full of different adventures, travels, new fun things and positive people.
See her fascinating movements and charming smile...
Feel as if it was your first date with this lady — it is worth 1000 pictures!
Watch this video for FREE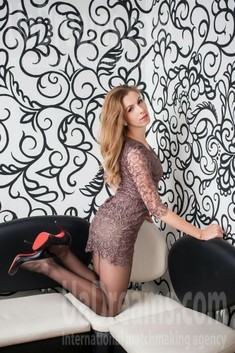 About my family
I was born in a very traditional family - parents, younger brother, grandparents and many relatives. :) My parents have always been rather conservative, so my mother taught me to be a real lady. My brother and father do hunting a lot, so we have hunting dogs. Our family home is located close to the mountains, so we often get an opportunity to spend time together around the pure nature. Love, support, care and understanding have always been the basics for us, so I want to pass it all to my own family when I have one!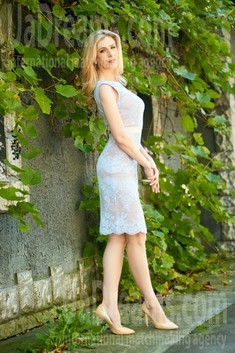 The type of man that I desire
I believe that real man has to stay a gentleman in any life situation. Things can be tough sometimes, so the way a person acts even in stressful situations shows one's character and life attitude. I would like to meet a smart, reliable and honest family man who is looking for serious relationship. I want someone who is open enough to talk about everything and who is caring enough to love and be loved. I am very romantic, so I want to make the life of my man special. He would be my support and I would be his inspiration!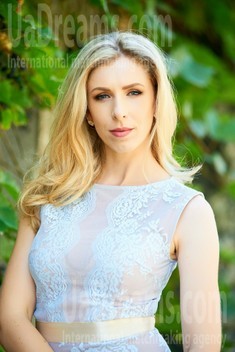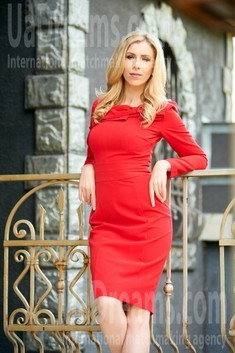 How would I describe myself
I am very positive, energetic and persistent. I know what I want from life and ready to work to get it. Making compromises is natural for me, that's why I would want to meet a man who can do the same. I am always open for new things in life! ;)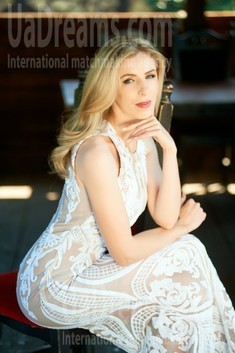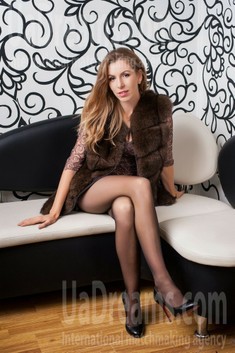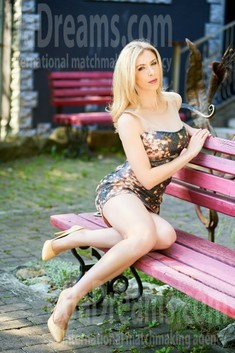 What I do in my leisure time?
I try to use my free time in best way possible! My job is rather intense, so I enjoy having my fun whenever I can! ;) I love travelling and meeting people, trying out new things and being adventurous a bit. Also I like dancing, watching movies, going to the theater, being outdoors, spending time with my friends and family. As I live very close to the mountains, I know much about nature. Not only I believe in traditional medicine, but also in the power of herbs and natural treatment. At the same time I love travelling to the sea-side when I have vacation!
Get a much better idea of the lady's personality!
Discover her life and secrets no other men know :)
It's intriguing like finding an unknown world...


Our personal opinion of this Lady
Lady is very tender, smart, sincere and reliable. She is well-mannered and always polite. Antonina is true professional and real lady at the same time. She will be a wonderful wife to some lucky man one day!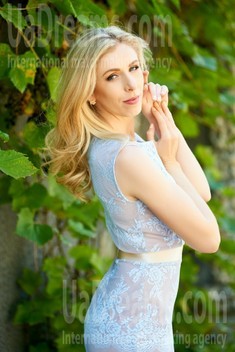 My typical day
Oh, my typical day is always full of different activities, so I never stay still. :) I go to work early and have patients to observe, later paperwork to do. Besides that I often attend doctor meetings, different conferences and additional courses. In my profession you always have to develop your skills and knowledge. After work I get back home and have some rest. Also I enjoy cooking or doing sports as it helps me to forget about daily problems. On the weekends and days off I meet friends and we often travel somewhere. Also I am often invited to different event as I have many neighbors, relatives and colleges.