Birth Date
Height
Weight
Eyes
Hair
Build
Glasses
She is
Smoke
Drink
18 May
180 cm 5' 11''
64 kg 141 lbs
green
brown
slim (slender)
No
right-handed
No
Sometimes
Marital status
Divorced and No children
Want to have children?
will decide with my husband
I'm looking for
Marriage, Romance, Relationship, Dating
Share your love with Anuta!
Share your love with Anuta!
Birth Date
City
Height
Weight
Eyes
Hair
Build
Glasses
She is
Smoke
Drink
I'm looking for
18 May
180 cm 5' 11''
64 kg 141 lbs
green
brown
slim (slender)
No
right-handed
No
Sometimes
Marriage, Romance, Relationship, Dating
Marital status
Divorced and No children
Want to have children?
will decide with my husband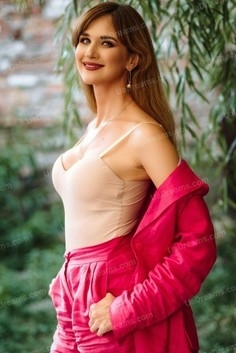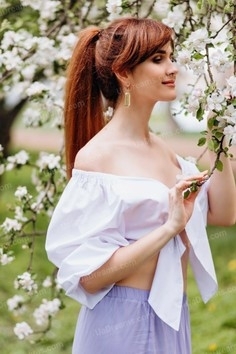 Our personal opinion of this Lady
Anuta is a very open and intelligent woman, with a lot of hobbies. From the early first meeting, she recommends herself as a high-educated and very family-oriented woman. She charmed us with her bright smile and a good mood! We think that she will become a good wife and a loving mother!
My typical day
The typical day of food-coach starts guess from what? Right, from the glass of water:) Then I go for a walk with my lovely dog, for around an hour) After this, I have breakfast and go to my work) My work makes me happy because I help people go through their fears, and show them a new way of life, healthy life-style:) For me, it is a big pleasure to see happy eyes of my clients because I understand how difficult was/us this way, for them! During the day I also have time to work-out, sports takes a big part in my life) It is no matter at what time at the morning/afternoon/ or evening, but I will go for sports for sure)hah) My day ends with a good movie or meeting with friends, we enjoy time with a cup of tea or coffee telling each other funny stories) And I end my day very similar to how I started, I go for a walk with my dog) And only after that I go to sIeep)) haha, this is my daily routine)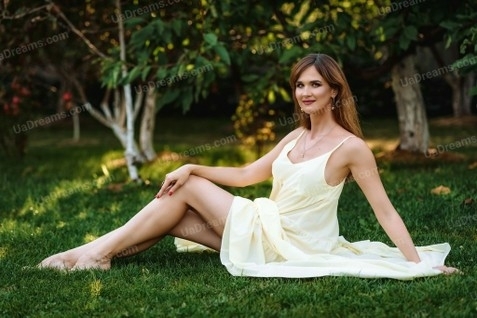 How would I describe myself
I feel that I want to be weak, in a good sense, near my Man. I want to be loved and give love and care to him! You know, I want to be happy, want to go for a walk together hand in hand, open new places and laugh) I don't need much, because if I will have love, I will already be a very rich person! For me, it is important to share my love and care with my partner, and become a good mum in the future for my kids:) I want to build a strong family, so maybe you are that special man for me?)
What I do in my leisure time?
I strongly believe that people should spend their leisure time in an active way), most of the time, cause that's what increases the inner energy!) I like to stay fit, in this regard I regularly do sports) I think even if you haven't practised before, I can help you and we can enjoy time together) By the way, one of my future goals is to do the full splits..haha, sounds awesome, isn't it?))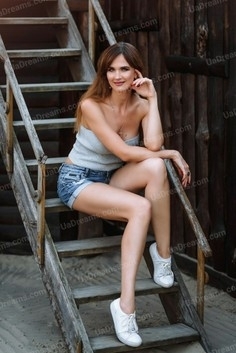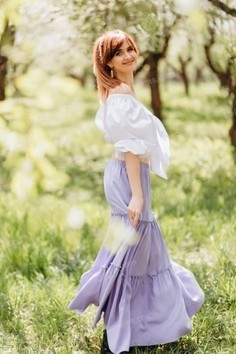 About my family
When I was 8 years old my parents divorced. I lived with my mother and my younger brother, we had a small but happy family. He is 7years younger than me. Now my brother lives in Kharkiv, it takes around 1.5 hours from my hometown, to get there. He is married and I have one wonderful 4 years old nephew)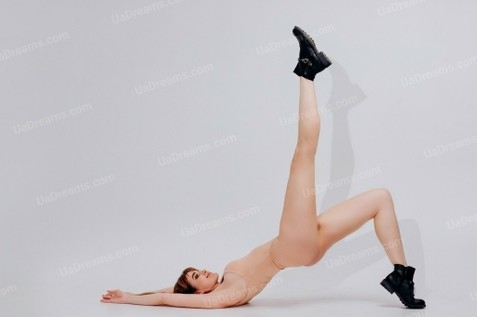 My future goals are
My main goal is to build a strong, loving relations and happy uni0n with strong family values) For me, it is something I put on the first place) I'm open to travel and I like to travel a lot, all my friends started calling me "frog-traveler"..haha) I want to discover more new places and visit more counties, so maybe you will be that special person who will accompany me?) We can write our love-story in different countries and gain more and more great emotions together:)
The type of man that I desire
When it comes to the traditional matching characteristics it's not about me, because I don't pay big attention to the age difference of financial status. For me, the main and essential thing is to find a soulmate, so we can support and understand each other and our spend time together... be happy together...I believe that happiness and love are the main things I will search in the eyes of my beloved man! Do you want to see these in mine?)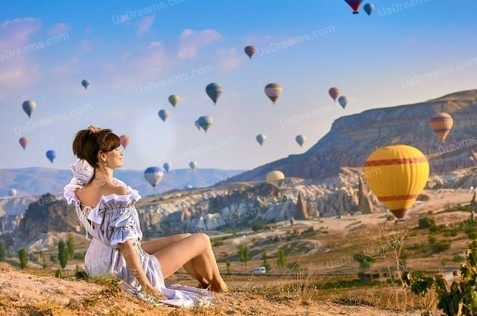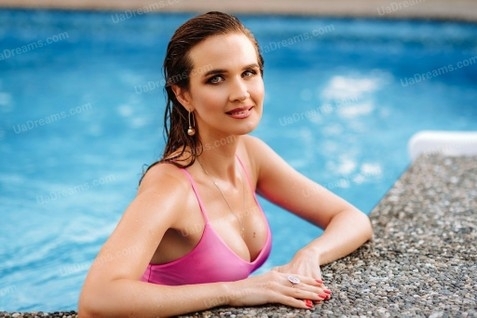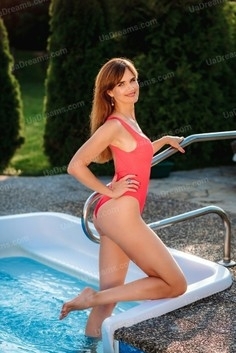 Lady will meet you in 11 hours Good luck!
Lady wants to chat with you in 11 hours
Lady offers to move chat for 11 hours
Lady declined invitation, but explains why:
Thanks but I can't come. Thanks though! Appreciate it!
She's online and waiting for you!
Lady is late, will be at 12:30