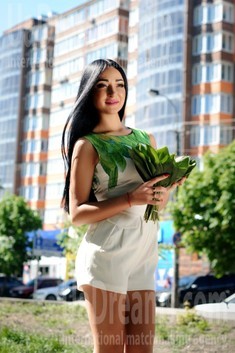 How would I describe myself
I am cheerful and friendly girl. I would say that I am very kind-hearted and caring lady, I take pleasure in sharing and feel some guilt when I'm in a position to share something but I am not able to. I am willing to help anyone at any time, I support and help to orphans and disabled kids in my city!
See her fascinating movements and charming smile...
Feel as if it was your first date with this lady — it is worth 1000 pictures!
Watch this video for FREE
The type of man that I desire
I am looking for an interesting, kind, humorous, sensitive and educated man who likes to be spontaneous and is always willing to try or learn new things with me) Are you this man??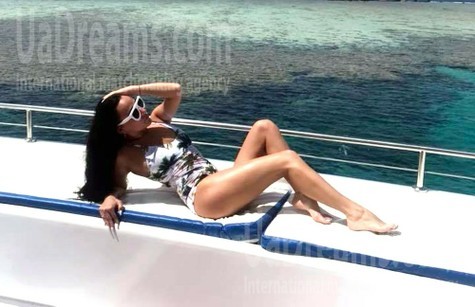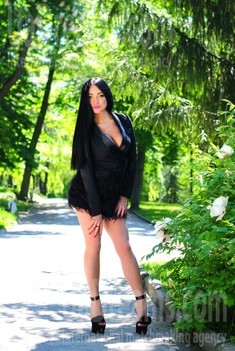 My future goals are
Right now I want to have a stable relationship and to create a united happy family with someone I love!!! To my mind harmony and mutual understanding in the family is essential for a person to feel happy.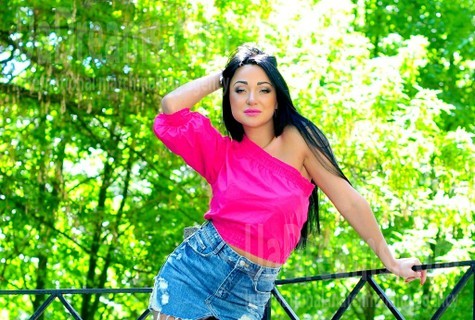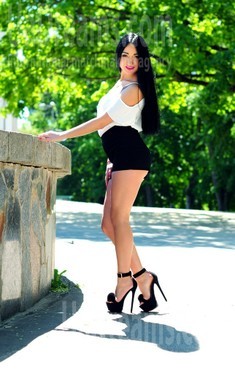 Domestic abilities
I am a restaurant manager, I like to keep everything in order and neat!!! The same I do at home, I like to feel comfortable and cozy! Home is a place where you relax :) and have a rest from the people,noise and daily rush... I have no pets, but I do love animals! I have few orchids, I adore to look after them! I love cooking, I cook with pleasure for myself and my brother :) I believe that you will like my apple pie!!!!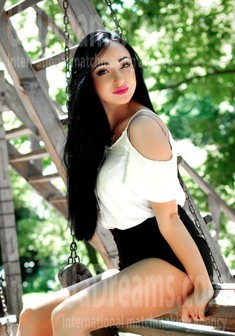 Our personal opinion of this Lady
She is like a sun makes everyone happy, positive and warm!!!! This lady will light your life!!!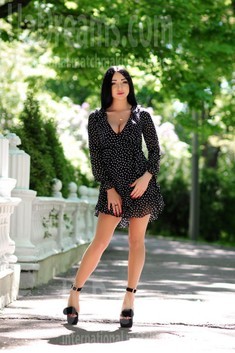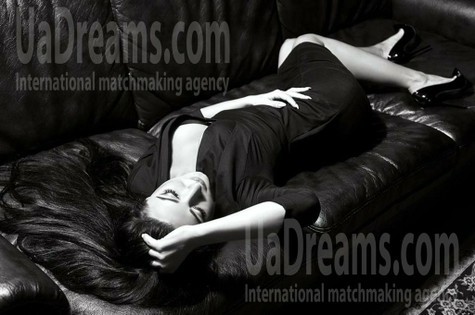 About my family
I live with my mother and younger brother! My mom is my best friend, she always supports me, understands and helps with a good advice! Unfortunately, she is working abroad just now and we stay in touch via IT technologies, but I love her and miss her so much!!
My typical day
My typical working day starts with the mad sound of my alarm clock, I do my morning exercises, take shower, cook breakfast and run to gym :) Then I prepare for a new working day, I spend time at the restaurant till evening. My work takes a lot of time, but I like to be responsible and busy! It is not only money but also respect and appraisal of my work what matter a lot for me. I go to bed at midnight or even later totally exhausted.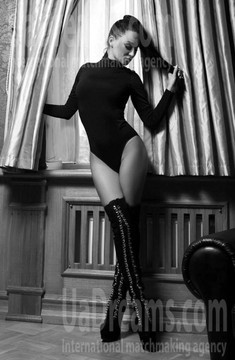 What I do in my leisure time?
I think it is important for us to have a good rest after hard working days! I like to keep healthy and active life style! I go to gym and fitness almost every day, it helps me to be fit and to feel great! I am fond of professional visage!!! I like to spend time with my friends, visit cinema, theater and different interesting exhibitions! I also fond of travelling, I hope to reveal many wonderful places around the world with my beloved man!! Would you like to join me?? I have already visited Mexico, Italy, Turkey, Dubai and Poland :) Where can we go together? ;)