Birth Date
Height
Weight
Eyes
Hair
Build
Glasses
She is
Smoke
Drink
27 June
163cm 5' 4''
48 kg 106 lbs
green
blonde
slim (slender)
No
right-handed
No
Socially
Birth Date
City
Height
Weight
Eyes
Hair
Build
Glasses
She is
Smoke
Drink
I'm looking for
27 June
163cm 5' 4''
48 kg 106 lbs
green
blonde
slim (slender)
No
right-handed
No
Socially
Marriage, Romance, Relationship, Dating
Field of work
Administrative
Marital status
Single and No children
Want to have children?
will decide with my husband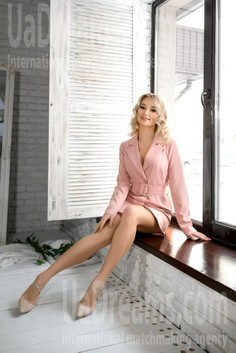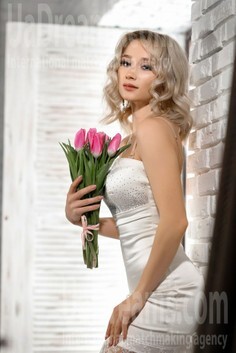 My typical day
I begin My typical day with a little stretching in my warm bed, then I go to the shower, make all important procedures for my skin and drink a glass of warm water with honey and lemon before having a breakfast. Sometimes, I am in a great fuss to working place and it reminds me a funny movie where I am the main actress :) Right now, I work as administrator at a big IT company. Also, I have a loving hobby to do make up for women. From time to time, I have a few clients who come to my home and I am do them a nice make up. I hope, with the time, I'll have more and more happy and joyful clients. After work I go to pole dance classes or to fitness classes to relax after the day at the office.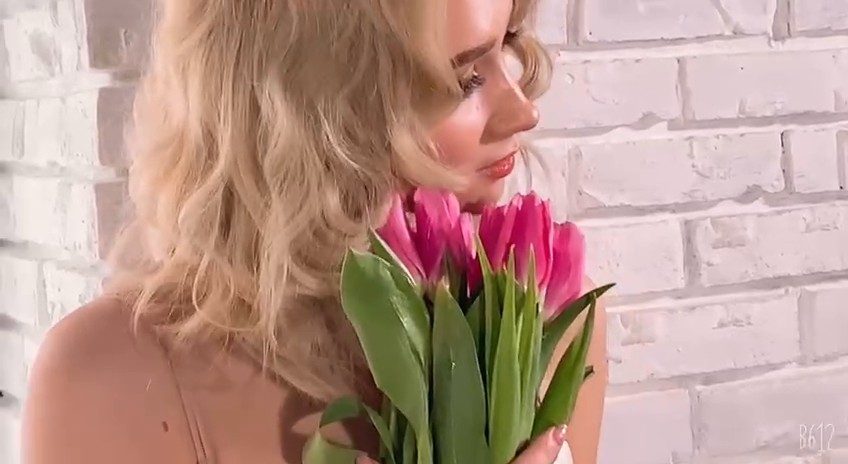 What I do in my leisure time?
I am a very active lady and I am trying to spend time with benefits! Three times a week I do sport in the gym and the other days I begin my day with a morning gymnastic! I believe, a healthy spirit is in a healthy body! Also, I visit pole dance classes! This is a very sensual and beautiful exotic dance! When I want to relax, I love to read with a cup of tea in my hands or make order in my closet. It gives me pleasure to make my home cozy and good looking. Oh, how could I forget...as every real lady, I love shopping :)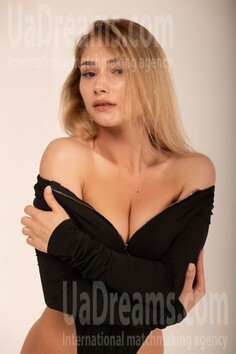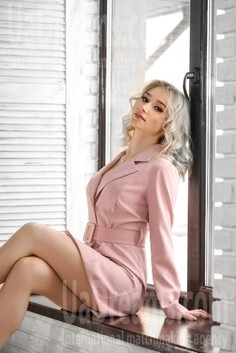 The type of man that I desire
It's hard to answer this question. I don't have the ideal portrait of my soulmate. "The beauty of love is that, you can fall into it with the most unexpected person at the most unexpected time. " I can only say that, a successful relationship should be based on respect, loyalty, attention and trust. It's like a tender flower that needs a caring gardener to bloom and to show her beauty to the World. I hope, my future partner and I will be able to create the most delightful flower of LOVE and make our best to let this beauty not to fade.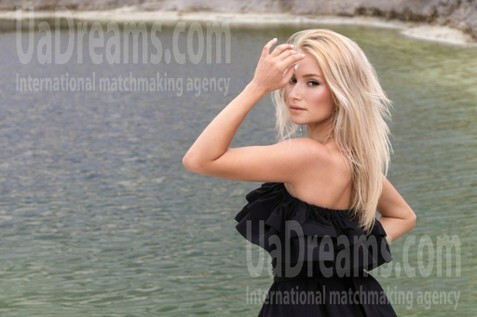 My future goals are
My goal number one is to meet a caring man and feel the sweet emotions of love. This is important for me to create my own happy family,where I'll be a perfect woman for my loving man. However, as I love travelling, I hope, to see the World with my partner in future! I have a dream to work as a makeup artist and to present beauty to all the women! I have a lot of interesting plans, how to become a successful in this job. I hope, my future partner will support me in my plans and ideas.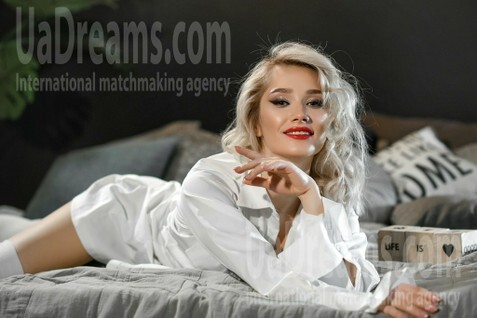 Our personal opinion of this Lady
Diana is a lady with a big and kind heart. Sometimes, she can be shy, but this quality only adds some special charm to her personality!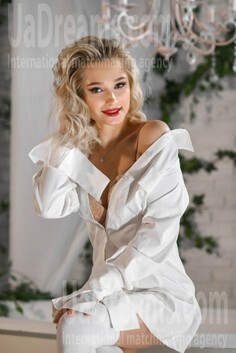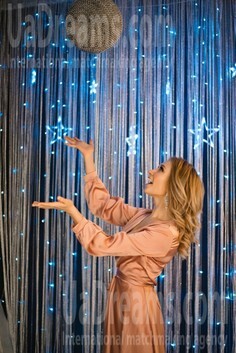 About my family
The happiest moments of my life were spent in my family circle! My family members are friendly and positive and they always support each other! From childhood, I was taught to value family traditions and perhaps, that is why, I am so family-oriented nowadays. I value all of them because I can be open with them and they always support me and understand me in everything. My treasure is my youngest sister as she trying to be my little copy and I am trying to be her best friend.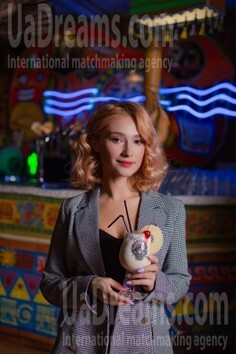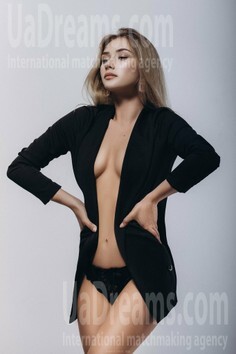 How would I describe myself
I am an open and sincere woman. Most of all, I don't like mess and lie. Probably, I am a little bit pedantic woman, so you should be ready, your home will always shine bright like a diamond, when I'll be a housewife there ;) In the end, I want to write, I am a simple, romantic and open woman, you can knock at my heart and I will open the door to a world of love and happiness for you!