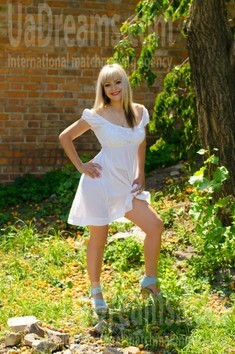 How would I describe myself
I am a simple Ukrainian lady who is looking for the true man who wishes to be loved and can love me. I know that my man will feel that he is the happiest man in this World, I will do everything possible to make him feel so.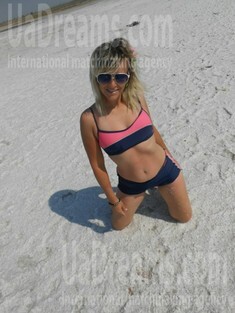 Our personal opinion of this Lady
This lady is serious, she is looking not only for love partner for herself but a good father for her kids. She is an easy-going person, positive. Open and sincere and she has a kind heart.
See her fascinating movements and charming smile...
Feel as if it was your first date with this lady — it is worth 1000 pictures!
Watch this video for FREE
About my family
I have not a big family. I was the only child. My parents always spoiled me with their love and care) I had everything what I wished)))My parents are the best example of a good and happy family) They have been 30 years together and they are happy) I don't remember any day in my life when they were sad) I think that all these years they love each other) I dream to have the same in my family. The closest person in my life was my cousin. He is like my brother, he is younger than I but we are very close and always help each other in any situation.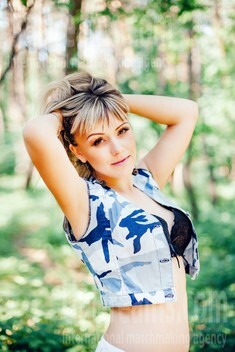 What I do in my leisure time?
I think that family is the main thing in our life and that's why I am a family person, most of my free time I spend with kids) we like to watch on cartoons) to go to the movies, I am fond of handmade and restoration of old things. I love to cook something tasty, and to learn new things, I go in for sport, look after my plants. I try to help other people, I go to the orphans and spend time with kids there, I think that they need our love and care...My passion is travelling, I dream to have a cruise with my family and beloved man.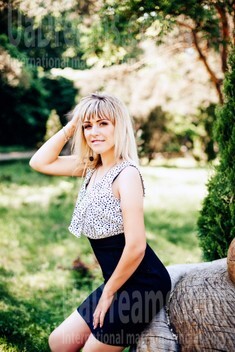 The type of man that I desire
I am looking for a mature man, who will be able to accept my kids as his own, I will care about his kids, if he has them. I need a man who will be kind, reliable, trustful, and will love me as I am. Who will be able to share all my interests. Who also thinks that love, respect, trust and support are main things for happy family. Who is tired to be alone and looking for such a passionate lady as I am and won't be bored to get a lot of attention and love from me. I am not looking for an ideal person, I think that there are no ideal people in this World, I am looking for true man with real heart and desires.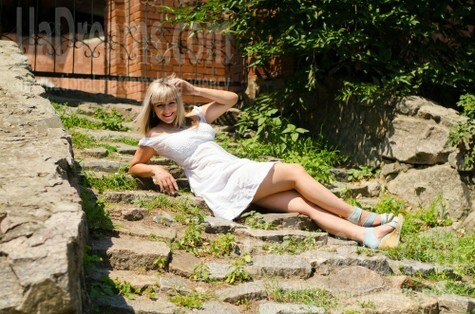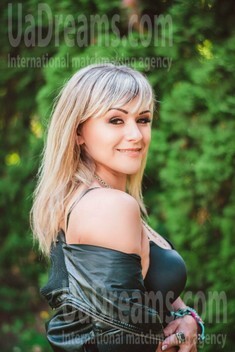 My typical day
My typical Day starts at 6 am. I get up, turn on a good music and go to cook some breakfast, after breakfast I go with kids to the kindergarten and school and after it I am looking for a new well-paid job till 4 pm, after it I take my youngest from kindergarten and we go home) I cook dinner, play with sons, we also can watch some cartoon or comedy and at 10 pm I read them some stories or fairy tales and they go to the bed and I have some time for myself) I can relax and dream about my future) I believe that if we dream a lot one day everything will come true.
Get a much better idea of the lady's personality!
Discover her life and secrets no other men know :)
It's intriguing like finding an unknown world...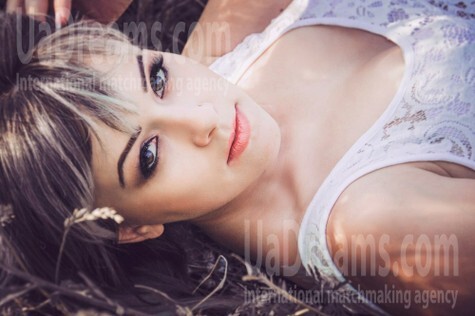 My future goals are
I dream to have a big family) If my financial situation allows and my husband agree I wish to have not less than 5 kids) Yes, I dream to have a big family, as I was the only kid in my family I dream to have a lot of kids) I wish to help people who need my help. Maybe to create some company which will help homeless people and orphans. I think that it is simple goals but I am a simple person and I hope that my man will like it.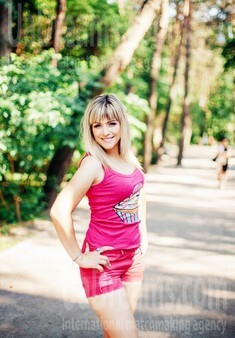 Domestic abilities
I like to clean my apartment, to grow new plants and flowers at home) I love to cook new dishes) and see how my family enjoy it)