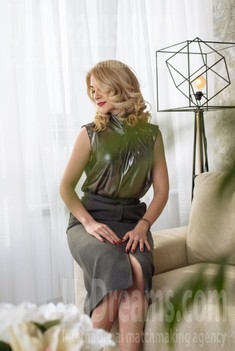 How would I describe myself
It is not usual for me to describe myself. But my mother says that I am sunny, and I believe her) Actually, sometimes my friends say, that I am so funny, so I hope I have a sense of humor :) And I think that it will not be boring for sure with a person who is funny. I can talk about anything, and more important - I can keep the secrets) Can you imagine a woman who can keep secrets?!!!;) I love children, and I plan to have my own. Also, I can add that I'm caring and sensitive.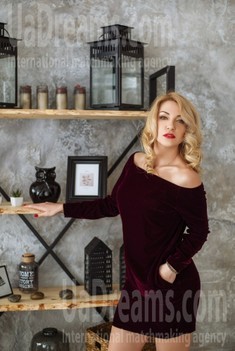 About my family
There are 3 people in my family. Mother, elder sister and me. Unfortunately, my father died. I was growing up in the loving family. Thanks to my parents, I know what kind of relationships are beautiful and complemented for me. It is important to me that my family also has warm relationships. Care, respect, and mutual assistance is the basic principles and pledge of a strong and united family in my opinion. I have the closest relationships with an older sister. I know that this person will never leave me in trouble. In addition, she will always give me a good advice. From all the people in the world, she is my favorite person.
See her fascinating movements and charming smile...
Feel as if it was your first date with this lady — it is worth 1000 pictures!
Watch this video for FREE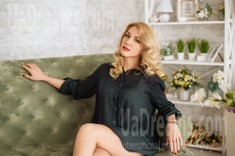 My typical day
My typical day begins with morning exercises. After all, this is the guarantee of a good mood! And since I work as a shop assistant and my job is directly related with people, I always try to share only positive emotions. Also, several times a week I have dancing classes and training in the gym. The perfect end of the day for me is reading books. So a new day brings me new knowledge :)
The type of man that I desire
I am looking for the man, who exactly knows, what he needs from life. I understand it is difficult in our time. But I am sure, here I can find the man who knows how to be reliable, romantic. That a man is waiting for warmth, caress, and care in return. And if you have a sense of humor and you can be carштп - you are my ideal mаn!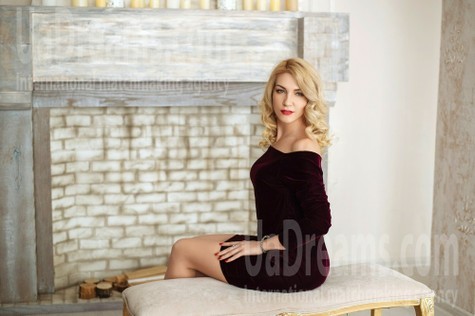 Get a much better idea of the lady's personality!
Discover her life and secrets no other men know :)
It's intriguing like finding an unknown world...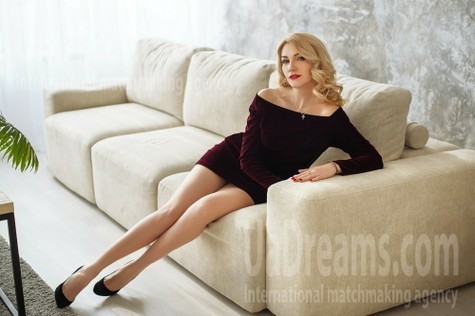 My future goals are
Like many people, I want to create a happy family. I want to find a worthy man who is also willing to try the common happiness of our family. I want to become a loved one a wonderful wife, a loving mother of our children and a good friend. After all, behind every great man is a woman. It is such a woman I am planning to be for my Great Man.
What I do in my leisure time?
Well, I like to go in for sports and dance in particular. I like to keep my body in tonus. In my opinion, the sports is an excellent opportunity to train self-discipline and endurance. When there is an opportunity, I like to travel. After all, new cities and countries open completely new views on life for you.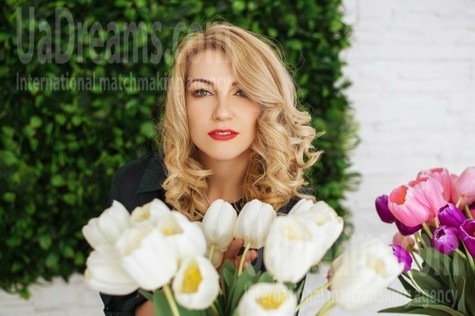 Our personal opinion of this Lady
The lady is very beautiful, open-minded and just a funny blonde lady!)) She is very goal oriented and kind at the same time. She is very positive and will catch your attention from the first second of communication with her!)) She will catch you with her wide smile and endless eyes. She is very serious about her search.