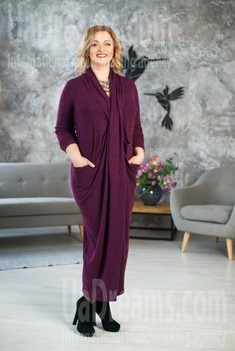 My typical day
I usually wake up at 6 am in the morning. This is undoubtedly very early, but you can ask "Why is it so early?" I will answer: "I go to sIeep too late." Then, I drink a cup of strong coffee to wake up faster. After coffee, I usually take a shower and prepare breakfast for my daughter. But I try to eat something too (sandwiches, toasts, porridge and so on). I need to be at 8.30 am at work. I leave the house and go to the bus stop. I usually go to work by bus. I am quite a creative woman, so I like to attend various trainings and develop myself. I go to dance two days a week. I like listening to music. I come home at 5-6 p.m. My daughter and I cook dinner and talk about all the events that happened during the day. I try to be a true friend to her, I also try to spend my free time with her and pay attention. We like to walk with her in our beautiful parks, we like to watch movies and try not to miss the latest fashion news. Perhaps you have a question: "Why fashion?" Despite the young age of my child, she knows how to sew and this is her hobby. I also like to take a jacuzzi and relax in the evening. After it, I always have a deep sIeep and good feelings! And, of course, I look forward to weekend. Weekend - a great time for the whole family to relax, talk and enjoy the fact that we are together. This is the time for a good rest.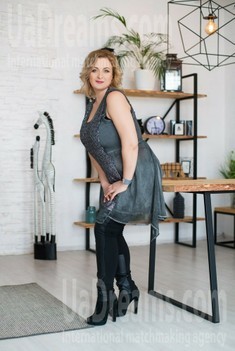 The type of man that I desire
The most beautiful dress of woman is happiness! All women in the world are waiting for men to do something and only a few notice and appreciate the pleasant simple things. These women are the happiest. Therefore, I also want to feel and share with my man all pleasant simple things and moments. I want to see and feel such a man next to me, with which our interests and desires coincide, I have not lost hope in love. I want to see near myself an active, wise, romantic, resolute and hard-working man. Love is what unites and binds everything in the world, which allows everyone and everyone to go forward in time and be themselves - amazing or most ordinary. Are you ready for such feelings?
See her fascinating movements and charming smile...
Feel as if it was your first date with this lady — it is worth 1000 pictures!
Watch this video for FREE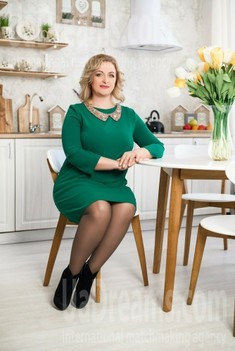 About my family
Every person loves and appreciates his/her home and his/her family. After all, the house is considered a fortress, where you can hide from any adversity in life. People who live in it, who will always understand and support in difficult times - this is the family. Such relationships persist in my family. My family is not big. This is my son, my daughter, me and our dog. I try to create coziness and warmth in our house. No matter what kind of trouble happened to us, in my hands all problems become so small and insignificant. I try to protect my children from this. It is always nice to come home when they are waiting for you there. If my children encounter any problems, I'll understand by their mind that something is wrong, I try not to ask questions, just hug them and hold me close. Then I brew a delicious, aromatic tea and we talk, stipulate and it becomes easier for them. Another close person to me is my sister. We love to walk together, tell each other our secrets, share experiences. She knows how to listen, to give advice, if necessary. I love my family very much. I always need to see in their eyes love and understanding. Every day, after work, I hurry home to discuss all events of the day with my family, to ask them for advice if necessary, and just to talk, to laugh, and to relax. How nice it is that I have them!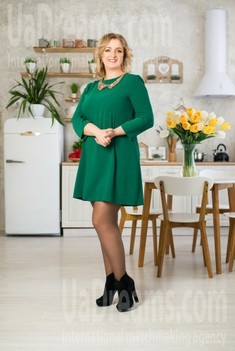 My future goals are
Like any other person, I want and dream about happy family. We can be truly happy only in the family. I want to meet my special man, who also wants to share happiness and love with me, who wants to feel the warmth of the loving halves. I still have not lost faith in love and pleasant feelings. I am ready to dance our dance with him, in which our movements will merge with the music, the heart will beat in time with the rhythm, and the mind and soul will sound in unison with the melody. Wahhh .... I believe in dreams, they help us to live!
Get a much better idea of the lady's personality!
Discover her life and secrets no other men know :)
It's intriguing like finding an unknown world...


How would I describe myself
I am cheerful, active, kind and sympathetic. I have many friends. I easily try to find a common language with different people and to remain feminine, caring. I also think that the most important thing in life is to enjoy our life and be happy in it.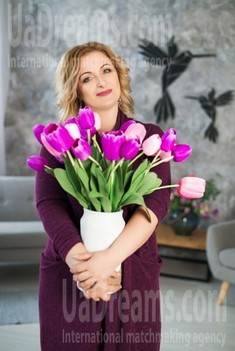 What I do in my leisure time?
I like to go dancing and dancing Argentine tango in my free time. Once I read beautiful words in the book: "first a man and a woman were created. And at the same moment tango appeared, so that they can understand each other in dance, in a song or in a silence." That's why tango for me is not just a dance. This is another world. You plunge into this world and forget about problems of life. You just relax, catch the rhythm from music ... you dance! Dancing is life! Dance is freedom, relaxation, pleasure, fulfillment of dreams, self-expression, life, fun, style, individuality, passion, love, development, happiness, relaxedness, soul! I also go to individual painting classes. Painting is not just an art. Thanks to it, I can show my emotions. This is the eternal source of spiritual pleasure and knowledge of life. And what do you think? I love to walk with my dog. Walking outdoors is important and necessary! Seeing the world is the dream of every person. How much of everything new and beautiful is concealed in our planet. How many countries in the world - so many unexplored distances, roads and discoveries. Someone untouched by nature, and someone wants to visit the bustling metropolis with skyscrapers and millions of people, someone wants to discover secrets of centuries-old castles and palaces, and someone dreams of a warm sun on the coast. So, I try to travel! Traveling is a passion.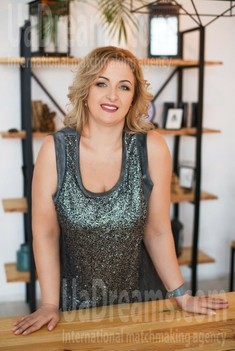 Our personal opinion of this Lady
Elena is a very positive woman. Radiant mood, positive is coming from her. She prefers to see life in bright and correct colors that it is simply not possible to break away from her course. She wants to be loved, needed, and in return she will make her man a happy person. She appreciates such important concepts as family, love, kindness, justice.