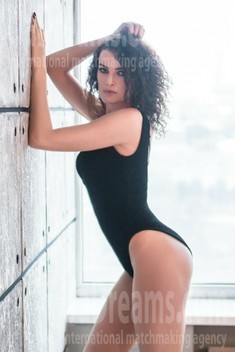 About my family
My family isn't big. There are only 4 people). But we are a very happy and united family. I have a brother. We are twins and kindred spirits. Understanding, support and care are main principles in our family. By and large, I look like my father, but my mother is the person who always gives me good pieces of advice. Relations are very close in our family. We spend a lot of time together doing simple things!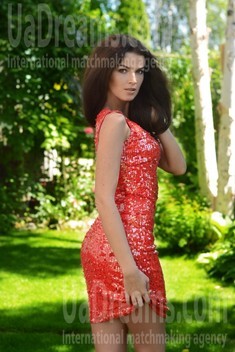 My future goals are
I am a family-oriented lady. That's why my biggest desire is to find my man and create a strong and happy family. I have a bellyful of lonely days and nights! Just tired of loneliness. I want to build harmonious relations with someone who is serious about a relationship and a family. I would like to have not only a lover but a friend too, a man who will help and support me in any life situation. I want us to feel love and gift care every day. This is my aim. Also I want to develop myself. I believe that it is always important to find the tie to widen your horizons in your life! And my credo phrase is "Better late than never!" That's why I want to become better every day.
See her fascinating movements and charming smile...
Feel as if it was your first date with this lady — it is worth 1000 pictures!
Watch this video for FREE
How would I describe myself
I am a single-minded lady with a kind and honest heart. I consider myself as a cheerful, tender and smart person. I prefer telling people truth and hate liars. I like to spend my spare time discovering new things. And I have to tell that I am a romantic person who can notice something new in the most ordinary things.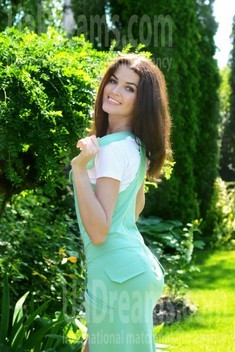 Get a much better idea of the lady's personality!
Discover her life and secrets no other men know :)
It's intriguing like finding an unknown world...


Get a much better idea of the lady's personality!
Discover her life and secrets no other men know :)
It's intriguing like finding an unknown world...


Our personal opinion of this Lady
This lady is a very positive person with a good sense of humour. She can easily cheer you up and you will feel comfortable near her in any situation.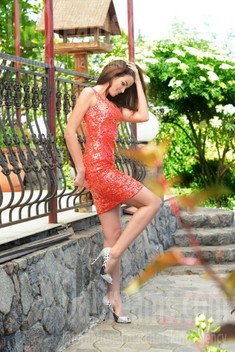 My typical day
What can I say about my typical day? I live an ordinary life). As every person in this world I open my eyes in the morning with a feeling that this day will be special. One day - something wonderful happens and the other day becomes typical. Just work, home duties and a gym. When I meet with my friends or relatives my day is more interesting and enthralling! Unfortunately I can't meet with them every day. So, as you see I feel an extreme need to find a person who will change these ordinary days into bright and full of colours life! I want to have someone special next to me, with whom we will fill our days with unforgettable moments and fervent feelings.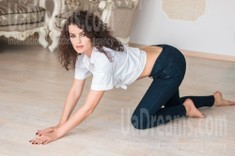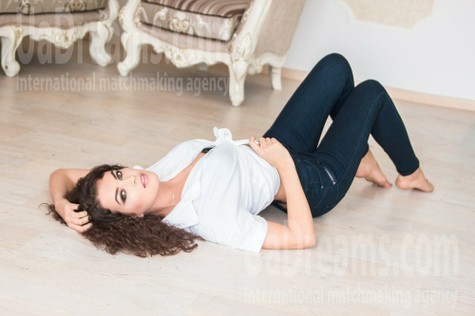 Domestic abilities
There is one thing in my life I find keen pleasure in) It's cooking. I really adore preparing food) That's why I can't say that this is my duty. This is what I do with a big pleasure. So, don't worry, dear friend, you won't eat just toasts and eggs every day;) I am a woman, so all home duties are mine such as cleaning, ironing, washing dishes and so on. But I want very much to meet a person with whom these duties will change into joy.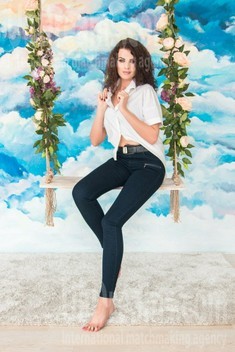 The type of man that I desire
I want to meet a man with whom I can share everything in my live. I am looking for a kind, intelligent and decent man with a good sense of humour. I see myself with a clever and honest man. I want to be with a person who shares my views. With whom we will define goals and achieve them. Someone who wants to discover this world together. Who has enough power and desire to go on even if it's extremely hard! My dream is to find the only man who will share his ideas with me and pay attention to my thoughts. I will feel myself free and protected at the same time with such a person! I want to inspire my man and get the same feeling back!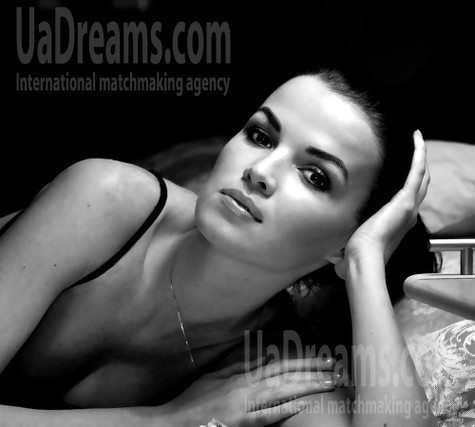 What I do in my leisure time?
I can characterize myself as an imaginative, energetic person with great sense of humour. I always use my imagination. And I can say that it never lets me down;). I have many different interests, like everyone in this big world. I draw very often. Just adore creating beautiful and individual handmade things using my fantasy). I am fond of sport, that's what gives me strength and energy. Travelling is my passion also). New things and new experience are a key for positive emotions.
Get a much better idea of the lady's personality!
Discover her life and secrets no other men know :)
It's intriguing like finding an unknown world...