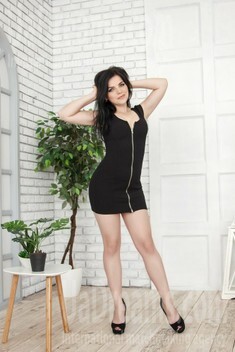 What I do in my leisure time?
I have a very curious mind and I like to discover and experience something new. I take care of my body and do sports regularly. Especially, I like tennis and beach volleyball :) I'm craving for self-development. The great interest I can find in reading medical and fiction books. It helps me to improve my professionalism and to keep my imagination vivid! Moreover, I adore to take pictures, to draw with watercolor paintings and to play the piano. Would you like me to play something for you? And my melody for you will last lifetime :) Also I have been to many countries all over Europe. I believe that each new country we visit enriches our inner world and broadens the horizon :) My hobbies usually bring me sobriety and peacefulness. This is far not the full list of my fads :) I hope you will find me soon and since that time you will be the most welcome person in my world!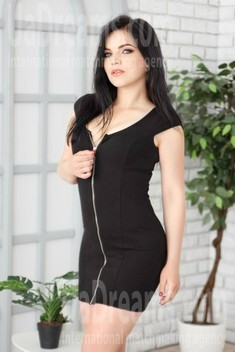 How would I describe myself
I was born and grew up in a picturesque suburb of Kharkiv. Since my childhood, I was brought up to take care and to protect family values, because this is the most important thing for our happy future. From my mother I have got dark long hair and charming appearance, from my dad - character and purposefulness. I have blue eyes and it is one of my weapons in conquering your heart ;). I want to confess that when I was younger I was terribly depressed because of my height, I wanted to be a little higher, but my mother always joked: "Small girls are created for love, and high ones - for work"))) Now I like my height and I think, that it is universal for a man of any height! I believe that all people are not ideal and they have something to strive for and improve, let it be a figure or a character, and there is no sense in exposing ourselves in the best way as many do, and thereby deceive you. For me it's difficult to describe myself, because "you can not see the main thing, and you can not describe the soul with words." Only the closest person can see it, and there I will be real Me. In general, I am the most ordinary girl with her unique character and pepper in her eyes ;) with her emotions, tenderness and passion! If you are interested in getting to know me deeper... and you are not scared... :) - Welcome to my life!))) Do not hesitate to write me, I will gladly reply you :)
See her fascinating movements and charming smile...
Feel as if it was your first date with this lady — it is worth 1000 pictures!
Watch this video for FREE
Our personal opinion of this Lady
Elena is a very calm, kind and understanding girl. She is always ready to listen, to support and to advise something. It is very pleasant and easy to communicate with her. She is a very serious, responsible and hardworking lady.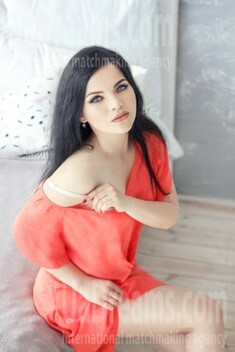 Get a much better idea of the lady's personality!
Discover her life and secrets no other men know :)
It's intriguing like finding an unknown world...


Get a much better idea of the lady's personality!
Discover her life and secrets no other men know :)
It's intriguing like finding an unknown world...


The type of man that I desire
Man! This word consists of kindness, determination and responsibility. He is the support and protection of his family. At the same time he is full of romanticism and sexuality ;) I believe that I will find my second half here! I will try to do everything for the mutual understanding, care, loyalty and love between us. These all features should come from a pure heart, because only this way everything will be sincere and true. I am sure that my life will change when my man finds me, as I will be able to live, to inspire and to be inspired. We will create a family with him and a bright family hearth in our house – all of this I would love to implement with my dearest second half. The most important thing that an ideal man is not necessarily perfect in everything and even not excellent for others, but what I can say for sure - he will be the most ideal for me!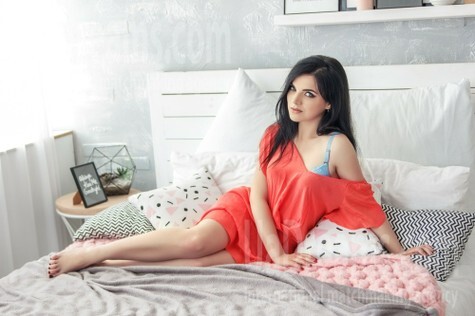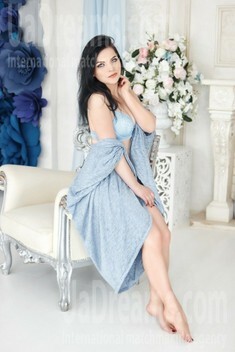 About my family
My family consists of four members: mom, dad, younger sister and me. My dad and sister are, just like me, completely connected with medicine, my mother is engaged in statistics and engineering in the field of communications. We have a cat and a dog, we adore our pets and consider them to be the full members of our family ;) By the way, my family takes care of nature and loves animals. We provide all kinds of help with food and health-care to homeless animals. Also my mother and sister can cook very well, apparently it's our family feature, because I love cooking very much too :) My mother even says that the man who tries my chocolate pie will marry me right away :))) In general, my family is a great example of care and support, so these skills are living in my mind and heart! My parents have always been a perfect example of family life for me and I'm confident that I will also be able to create the atmosphere of love and peace in the house!
My future goals are
I try not to make plans for the nearest future in order not to be upset if my plans are not accomplished. However, as for the global plans I have firmly decided that I want to realize myself as a wife, mother and doctor. I want my work to be stable and to bring a good income. About my future family I want it to be tight-knitted and that every member of our family could feel comfort, peace, care and happiness. In general, I really want to see the world and to discover the beauty of our planet with my darling and I see no obstacles on my way!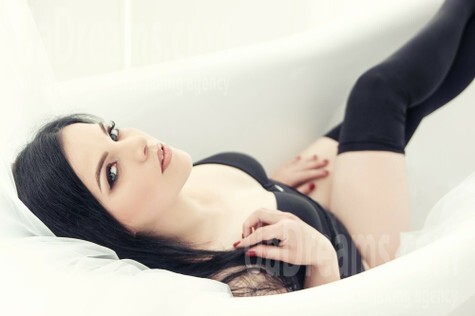 Get a much better idea of the lady's personality!
Discover her life and secrets no other men know :)
It's intriguing like finding an unknown world...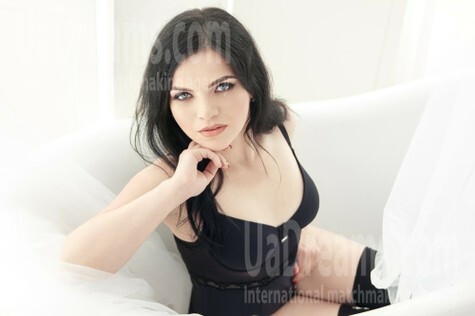 Domestic abilities
Right now I do not have much time for cooking because of my work, but I like my fridge to be full of good meal, so I cook food in advance. In my house there is always the first dish: it is either soup or Ukrainian borsch. I also like to cook meat and vegetable dishes, pastries and desserts. My desserts are sooo delicious! I know that because my friends say so:) I usually do my housework, because I like everything to be fresh and clean. Also, I'm not picky about farming and I actively participate in planting a garden, weeding and watering plants. By the way, I have my own small plantation of strawberries ;) In the summer time our family collects a crop of vegetables and strawberries, and I gladly participate in its sale on the market. I can treat you with strawberries from my own plantation :) In autumn, there is an interesting process of digging out the potatoes, after which you feel like you worked out in the gym for 6 hours :) I believe that labor ennobles a person and it should be in everyone's life, in any of its manifestations, whether it is an active recreation, sports or work in your garden.
My typical day
My day starts with coffee). Then I go to work. The road there takes me around an hour and a half. I work in the field of medicine in a large multi-profile hospital. I am a pediatrician, I treat children. I love my job and I try to do my best in this area. :) At the end of the day I usually meet my sister and we go for a walk, sit somewhere in a cafe or go shopping. When I have more free time I meet with my female friends and we go to play tennis, ping-pong or volleyball, and in the evenings we go to the sports ground. I guess, now I will reveal one uncommon feature for any girl...I like football :) And I go to watch matches of the local football team. I support the Italian Juventus :)))