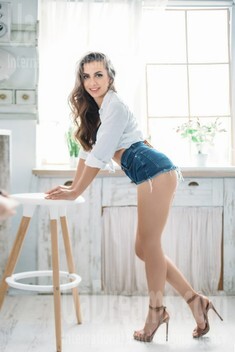 The type of man that I desire
I will be happy to meet a responsible, reliable, honest, sincere, kind and smart man. That will be awesome for us to have such a feeling when we are together, like we have known each other for ages. I think, it is good when you meet a kindred spirit)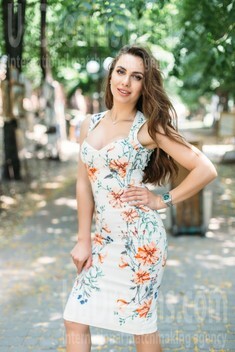 My future goals are
My future goals are to create a happy family, and be the best version of myself for my man. I wish to inspire him all the time, and to make him feel as he is the best man for me in the world. I wish to make him amazingly happy. I am goal-minded about building a strong and long-term relationship.
See her fascinating movements and charming smile...
Feel as if it was your first date with this lady — it is worth 1000 pictures!
Watch this video for FREE
What I do in my leisure time?
I like going to the gym, and visit it usually several times per week, as I prefer to be in a great shape any time of the year. Small and pretty things can easily inspire me, something like having a long walk, watching sunsets, drinking a cup of coffee in a cafe with my mother. Also I like travelling, and it inspires me very much too. I adore cooking, and also I like to look after myself, especially when I have time for it.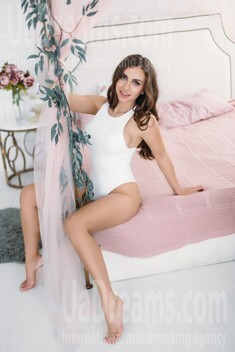 Get a much better idea of the lady's personality!
Discover her life and secrets no other men know :)
It's intriguing like finding an unknown world...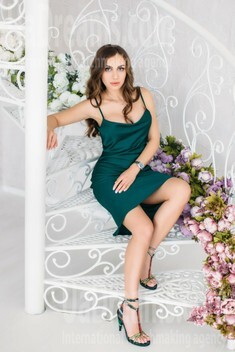 Our personal opinion of this Lady
She is an intelligent, sincere, kind, smart lady. She knows what she wants in life. She is incredibly beautiful inside and out.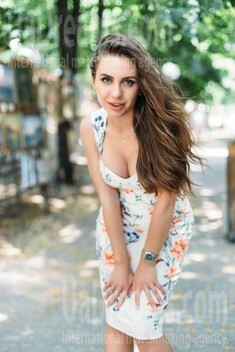 About my family
I am close with my parents, and wish to have such an amazing relations with my beloved man, like they have between each other. I am thankful to them for everything, especially for putting so much efforts into my education. I also have an older sister. We have good relations with her, she is my best friend.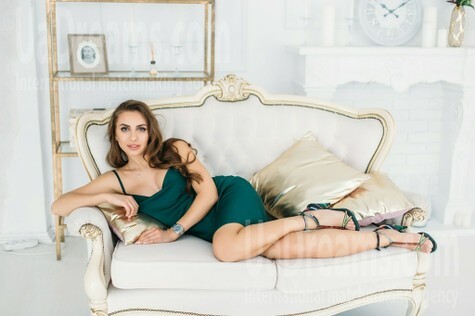 How would I describe myself
I am very deep and self-conscious lady, and I live in a harmony with myself. I enjoy every minute of life, and respect and value everyone, as my opinion is that everyone is unique and deserves the best attitude towards himself. I wish to be the best version of myself for my beloved man, and inspire him with everything I do. I am very happy inside, and also wish to share this happiness with my man.
My typical day
My typical day consists of work and time which I spend with myself. I am sure, that a woman is a great mastermind for her man, especially if he likes to look at her, and she encourages him and he is willing to achieve goals. I wish to inspire my man so much, so when he will look at me, his eyes will rest on me and shine. I am always ready to do different kinds of procedures, thanks to which I always look young and beautiful. At this moment as I do not have a beloved one, for whom I would like to cook dinner and meet from work. That is why I devote the most part of my time to work and self-development, as I wish to be interesting for my man, and to give him a good and wise piece of advices.