Birth Date
Height
Weight
Eyes
Hair
Build
Glasses
She is
Smoke
Drink
28 August
167 cm 5' 6''
68 kg 150 lbs
blue
blonde
average
No
right-handed
No
Socially
Marital status
Divorced and I have children / 1 boy / 1 girl
Children age
36 y.o.19 November 25 y.o.20 April
Want to have children?
No
I'm looking for
Marriage, Romance, Friendship, Penpal, Fun, Relationship, Dating, Traveling
Share your love with Elena!
Share your love with Elena!
Birth Date
City
Height
Weight
Eyes
Hair
Build
Glasses
She is
Smoke
Drink
I'm looking for
28 August
167 cm 5' 6''
68 kg 150 lbs
blue
blonde
average
No
right-handed
No
Socially
Marriage, Romance, Friendship, Penpal, Fun, Relationship, Dating, Traveling
Marital status
Divorced and I have children / 1 boy / 1 girl
Children age
36 y.o.19 November 25 y.o.20 April
Want to have children?
No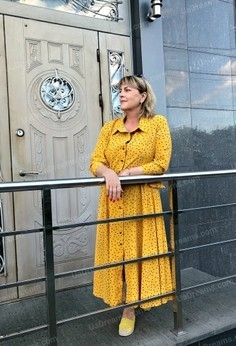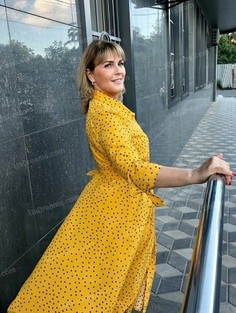 My future goals are
I achieved many things in my life, but now, I am looking forward to finding a man to share my life with. I've had a relationship with a foreign man so I know the difference and that is why I joined the agency.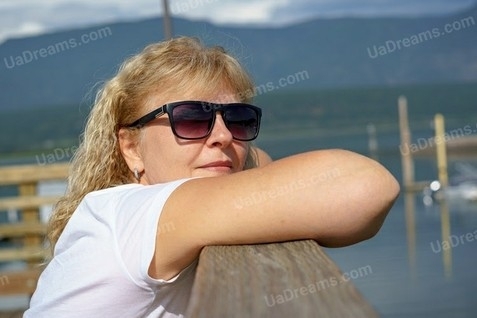 About my family
I have two children. My son is 35 years old and he lives with his family in Canada. I also have an adorable granddaughter Mika. My daughter is 25 and she lives by herself. I am very close with my children and we try to spend as much time as possible.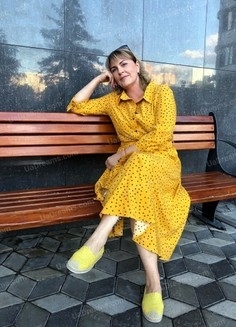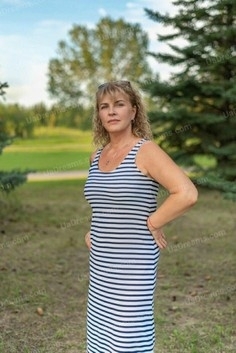 Our personal opinion of this Lady
The very wise, beautiful, and intelligent lady who is ready to start a journey with her future partner.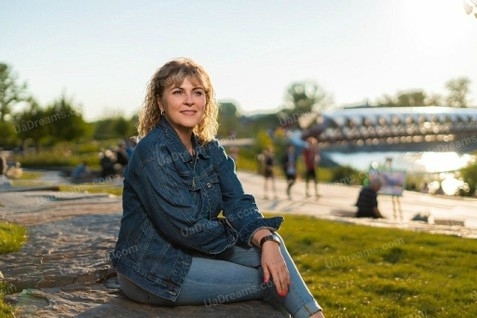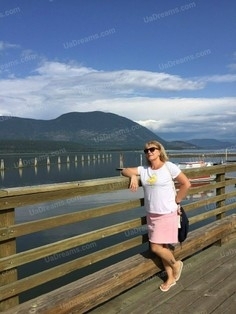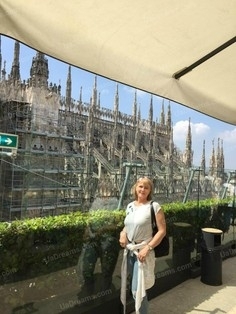 My typical day
My typical day starts with a shower and breakfast, I get ready and go to work. After work, I go to the gym which located quite close to where I live. I enjoy both cardio and working out with weights. Depending on the day, I can have an evening walk or a small shopping session. What can make a lady happy if not that?:)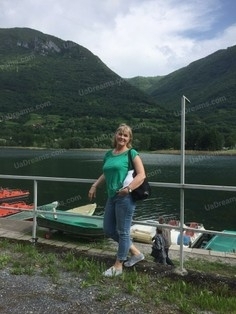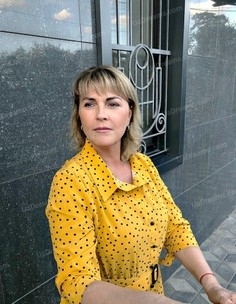 The type of man that I desire
I am looking for a kind man who is ready to start a real and serious relationship. I am interested in real meetings as I want to see how things are in real life. I want someone who is cheerful and has a good sense of humor.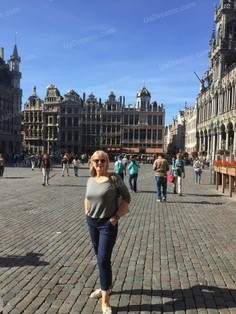 What I do in my leisure time?
I enjoy knitting and can knit almost anything. I often watch different movies or TV shows, but rarely when go to the cinema. I prefer theaters. On weekends I go to the beach with my friend and daughter. I like swimming and I try to stay active and try new activities. Recently, I discovered yoga and I would like to go into fly yoga. I love traveling and I was lucky enough to visit many counties, my number one passion is Canada and its breathtaking nature. I try to improve my knowledge so I read and learn the language. I can't say I speak English fluently, but I am able to understand and speak:) I enjoy spending time with my friends, family, and colleagues, we often go out or spend calm evenings at home altogether.
How would I describe myself
I always try to stay positive and smile a lot. Life is so wonderful and it is a real adventure. I want to find a man who is ready to dive into different adventures with me!
Lady will meet you in 11 hours Good luck!
Lady wants to chat with you in 11 hours
Lady offers to move chat for 11 hours
Lady declined invitation, but explains why:
Thanks but I can't come. Thanks though! Appreciate it!
She's online and waiting for you!
Lady is late, will be at 12:30