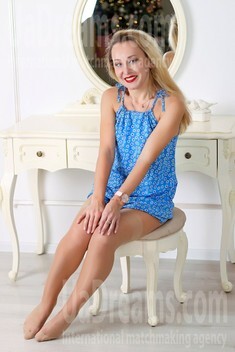 About my family
My family consists of three people now - my mom, younger brother and me) My mother lives in Italy and sometimes invites me to visit her. I love her very much and she is my closest friend! My brother is one year younger than me and he has a beautiful daughter. I like her company a lot)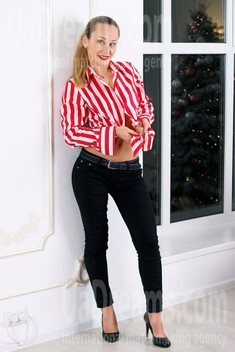 Our personal opinion of this Lady
The first impression on this lady is very positive. She smiles a lot and her smile is sincere! You feel comfortable in her company and you don`t want to let her go) She is also very purposeful! She knows what she wants from life and her man. She`s a good interlocutor and always has a topic to talk about)
See her fascinating movements and charming smile...
Feel as if it was your first date with this lady — it is worth 1000 pictures!
Watch this video for FREE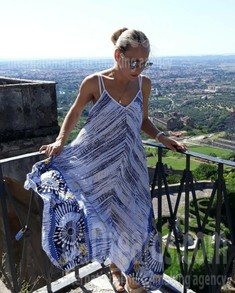 My typical day
My day starts with a cup of coffee) I like good coffee and always ask my mom to send me some)) Then I always take my dog for a walk as she can`t stay at home longer than 12 hours) I go to a shop to buy some products to make something tasty but healthy) If the weather is good I drive to the city center to see my friends) My evenings are usually busy with embroidery or a good book.
Get a much better idea of the lady's personality!
Discover her life and secrets no other men know :)
It's intriguing like finding an unknown world...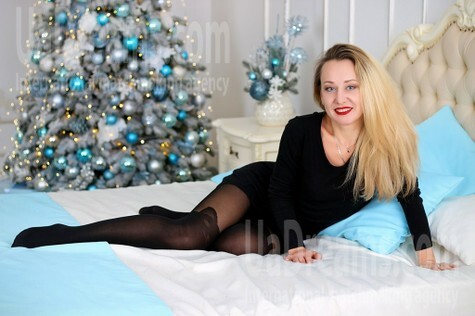 The type of man that I desire
I see my man as a clever guy with a good sense of humor. He has a skill in talk but can listen and hear. I like him to be а faithful companion and husband. I want to trust him and see sincere feelings in his eyes. I also want him to become my real friend. He is ready to share my ideas and desires. He is not shy to help to do laundry and cook dinner) To tell the truth, I don`t really expect for my man to be perfect. I think that anyway we`ll find something interesting in each other)
How would I describe myself
I believe that every day should start with a smile! I smile a lot and share it with those who are close to me! Happy people attract luck and and make this world brighter and happier! I want to become a magnet that attracts only good people,emotions and experience! Life is wonderful!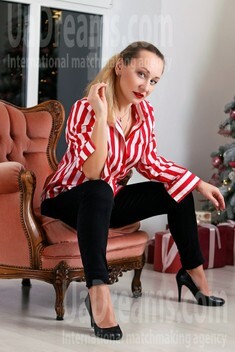 My future goals are
I`m mature enough to know what I want from life. Like any lady I think and dream about marriage and kids) Kids are flowers of life and I want to become a gardener in our flowerbed)) I also want to see that wonderful world with my own eyes and get new emotions! I want to explore that world together with my man! I would like to get some other education as I like to learn everything new) According to Socrates, knowledge is a virtue and I want to be his good Disciple)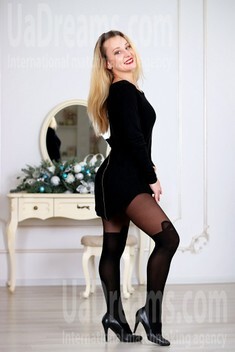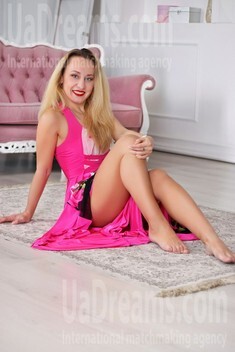 What I do in my leisure time?
In moments of free time, I like to take my dog for a long walk. We can walk for hours as I love fresh air and being outdoors. When bad weather occurs I stay at home and do embroidery in different techniques) That`s one of my passions. Like all girls, I like different TV shows but I prefer teaching lessons) I like to learn something new every day as we have so little time to discover this world) I believe that our life is full of interesting facts and we have to do everything to know more! I also cook well and prefer cleanliness in my flat. Ask me for more ;)