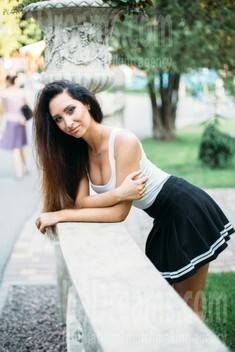 Our personal opinion of this Lady
This lady is filled with energy, she is very kind and this is the greatest pleasure to have a conversation with her. She has a bright and very interesting personality, sincere and open for something new.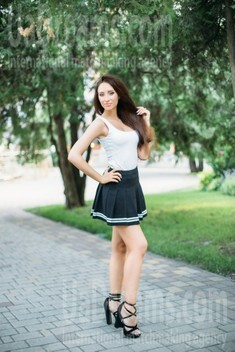 My future goals are
As for me, it is very important for each lady to know, that she has someone, who has serious intentions and wants to build the future with her. That is why my main goal is to find my second half. At the same time I would like to become a specialist in the sphere of marketing, and I hope my man will support me. Also I really want to travel and discover more about another countries, people and culture. It would be great to do that with my beloved man as a couple!
See her fascinating movements and charming smile...
Feel as if it was your first date with this lady — it is worth 1000 pictures!
Watch this video for FREE
What I do in my leisure time?
I am not that kind of a lady who prefers doing nothing. Life is bright and so various, that is why I like to discover it through different sides. My interests are singing different songs and are dancing under cheerful melodies. I like to express my emotions drawing pictures, it could be right everything. As a real lady, I take care of myself and visit a gym. I am trying to study English and going to attend marketing courses.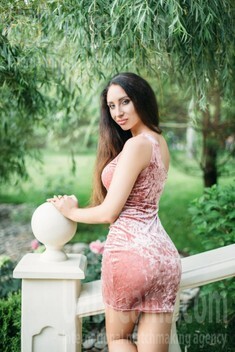 The type of man that I desire
I would like to meet a man, who could be close to my heart and soul. I wish he could be kind and honest, someone whom I could trust unconditionally and talk right about everything with. As a real man, he should be strong and reliable. Of course charismatic, wise and clever. It is very important for me to see, that my special one is ready to build strong relationship and ready for the family life.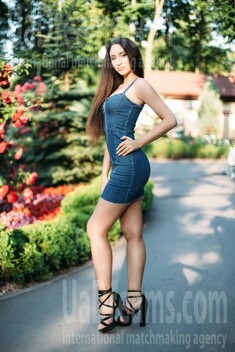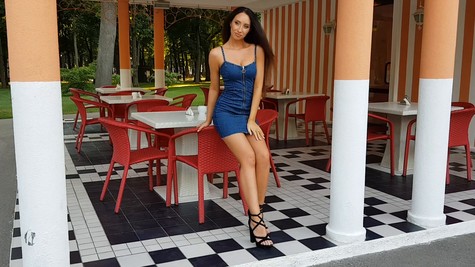 Get a much better idea of the lady's personality!
Discover her life and secrets no other men know :)
It's intriguing like finding an unknown world...


My typical day
As usual, I start my day in the morning sipping a cup of good and tasty coffee. Then I go to the gym and work hard to keep my body in a good shape. Then I go to some marketing courses to improve my professional skills, because I think it is also important for the lady to be well-educated and interesting for her partner. The rest of my day is busy with domestic duties or spending time together with friends, watching movies and devoting myself to arts)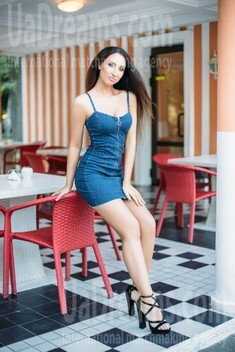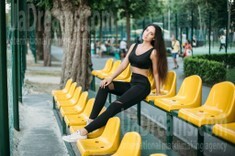 About my family
My family is not a big one. I have no sisters of brothers or pets. I live together with my father and he is the closest person for me. I lived and grew up in Kharkov and remember the time, when my parents left me with my grandmother, who lived in the village. It was such a wonderful time, because I could breath fresh air and enjoy all the beauty of nature.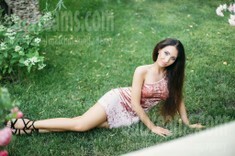 How would I describe myself
I can describe myself as a cheerful and sociable lady. That`s impossible to get bored with me, because I am always in a nice mood and this is not about me to give up) I enjoy nice conversation and sharing thoughts, we can discuss right everything together! I am very kind and friendly, with a loving heart and warm soul.