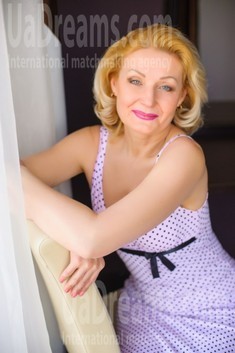 How would I describe myself
I am nice and kind woman with good sense of humour. I am also patient as I do not think that anger can help to solve any situation. And I am a little romantic. :)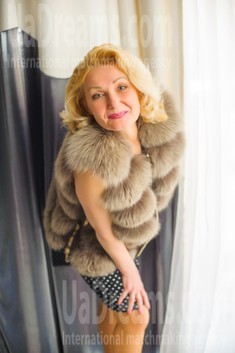 What I do in my leisure time?
There are many things which help me to relax and change my mind. First of all I have to admit that I like nature and sport. I like walking in the forest, gathering mushrooms or berries... I am active in sports and I attend fitness classes. In winter I often go to ski with my daughter into our famous ski resort. My other passion is travelling. I adore seeing new places and cultures. And there are many other things I like to do, if you write me I will tell you about them.
See her fascinating movements and charming smile...
Feel as if it was your first date with this lady — it is worth 1000 pictures!
Watch this video for FREE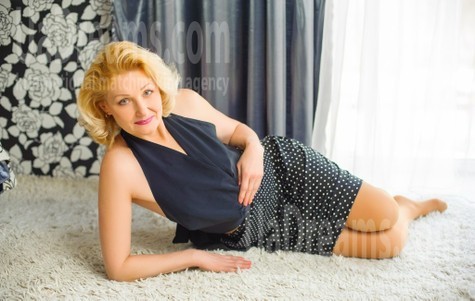 The type of man that I desire
I realize that in my age I have to take care about my health. I try to keep healthy way of life and I would like to find a man who has the same opinion about it. I also appreciate nice sense of humour in men. It would be great if he loved sports, and of course I search the person who would like to have a caring woman near him and treat her in a nice way.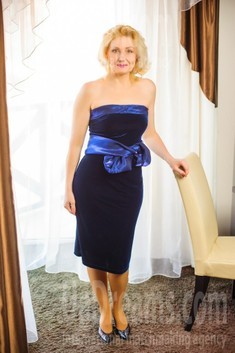 About my family
My family is my daughter and me. She is mature enough and she lives on her own already. But we like to gather on a holiday or weekend and spend a wonderful time together. We both like active way of rest. In winter we prefer to ski and in summer go to the sea. I am really happy to have such a nice relation with her. I think my daughter will be so happy for me if I manage to find loving and caring man.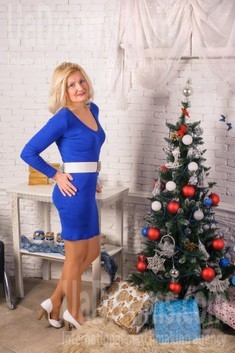 My typical day
I do not know why but my job takes most of the day. Maybe I do not have whom to take care about? I am sure that when I have a close person in my life I will not care about my job that much, I will care about our common happiness and coziness. I have already taken the first step to the happiness. This step is my being here. And I hope that my love is still waiting for me. :)
Our personal opinion of this Lady
The lady is very charismatic. She is an intelligent, polite and easy going person. She is much younger both inside and outside. She can cheer up anyone and it looks like there is no man would ever feel bored near such a woman.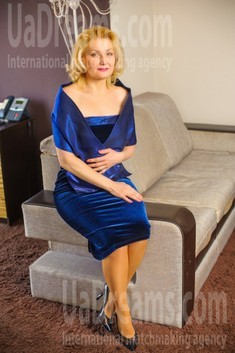 My future goals are
To achieve something you need to have your aim in life. Other way your life will be boring. I have achieved some important things in life and the biggest treasure I have is my daughter. I am really proud of her. But life continues and I really believe that I can be happy and find the person with whom I can share my sweet love. I want to travel the World with him and enjoy our life.