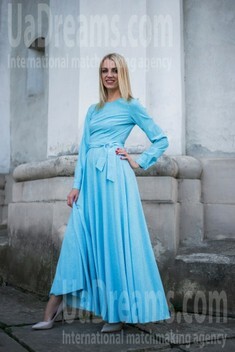 About my family
I have a beloved mother who does everything for me. She is my example of a good mother and wife. She is very sincere, kind, very brave and madly in love with her grandchildren. I also have a sister who already has her own happy family and children. Besides, I have my soul mate - my daughter. She is already studying at one of the Lviv universities. I am very proud of her. She is very much like me - the same willful, sincere and courageous. I'm sure that she will have an exciting future! Family are the most important people for me in this life!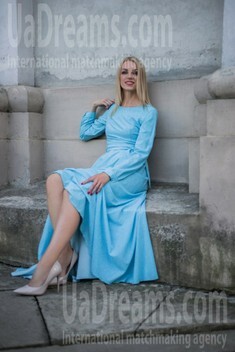 Our personal opinion of this Lady
A nice lady, who wants to finally find her happiness and therefore took this opportunity to find the man of her dreams. She has been through a lot and it tempered her. But her feminine heart still longs for true love, feelings, real emotions. She wants to feel wanted and to make someone's life better.
See her fascinating movements and charming smile...
Feel as if it was your first date with this lady — it is worth 1000 pictures!
Watch this video for FREE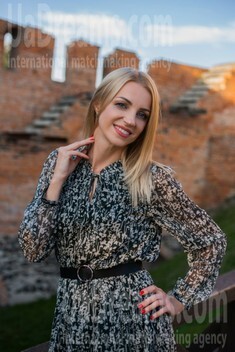 How would I describe myself
I am a middle-aged mature woman with my own experience of early relationships, from which I have a wonderful daughter. I can say with confidence, that I am completely ready for a new relationship. My heart wants love and tenderness. And I really want to share that love and warmth that fills my soul. The only thing that I miss in my life is human warmth, understanding and free love. I really hope to find a man, who will always be near me. That's why I decided to register on this dating site. Maybe my love is somewhere nerby. I hope so!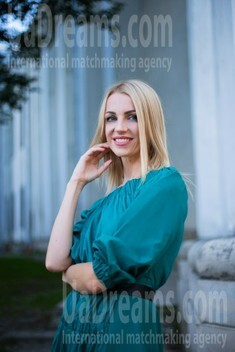 My future goals are
If we talk about my future goals, I would like to say that I have already achieved a lot with my efforts and went through a lot. I can say that I am living the life, that I have always dreamed of. I have a great job, opportunity to travel a lot, to implement my own ambitious. I have the best daughter, whom I am proud of, she is my greatest value. But I lack only one thing - a great sincere love. Therefore, my only future goal is to find a true love. I'm sure that this is the main thing in my life - to love and to be loved.
My typical day
My usual day consists of sports, work and sometimes travel. I do sports almost every day. This is already a daily ritual. I feel much better after training with a coach. I do exercises on different parts of my body and I am constantly improving my body. Also, I work and I have a flexible schedule, which is a good news. Thanks to this schedule, I can do all the activities that interest me. I really enjoy my work and communication with people. In addition, very often I have business trips abroad. I enjoy every day of my life.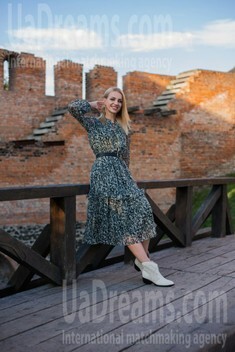 The type of man that I desire
I see with me a strong man for whom family values are of great importance. My man respects me and love with all his heart. He must be a really good person. But with his own past and experience. He should be very reliable and loyal. I can always hope for his support and help. It is very pleasant to listen to him, he knows how to beautifully formulate his thoughts and stories. Besides, he is a very devoted family man. For him, children are the main happiness and the main reward in life. He values his loved ones, and never behaves rudely with them.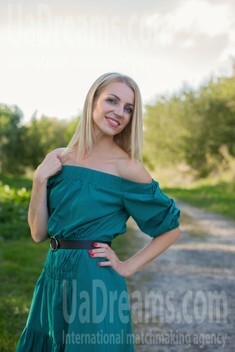 What I do in my leisure time?
When I have free time, I do sports. It gives me a lot of energy and makes me stronger. In addition, sport helps to distract from work and other worries. Besides, I really enjoy reading books. Lately, my favorite books are about self-development. I usually follow the advice from these books and make myself and my life better. Also, I really like traveling to different countries. I have visited a lot of them already and I am not going to stop there! Traveling also teaches me new and makes me and my thinking better.