Birth Date
Height
Weight
Eyes
Hair
Build
Glasses
She is
Smoke
Drink
3 February
168cm 5' 6''
51 kg 112 lbs
green
red
slim (slender)
No
right-handed
No
Socially
Marital status
Divorced and I have children / 1 girl
Children age
4 y.o.10 December
Want to have children?
will decide with my husband
I'm looking for
Marriage, Romance, Friendship, Relationship, Dating, Traveling
Birth Date
City
Height
Weight
Eyes
Hair
Build
Glasses
She is
Smoke
Drink
I'm looking for
3 February
168cm 5' 6''
51 kg 112 lbs
green
red
slim (slender)
No
right-handed
No
Socially
Marriage, Romance, Friendship, Relationship, Dating, Traveling
Marital status
Divorced and I have children / 1 girl
Children age
4 y.o.10 December
Want to have children?
will decide with my husband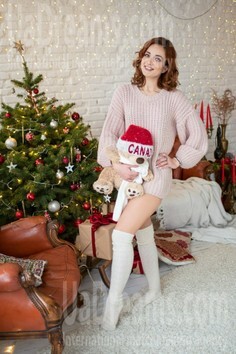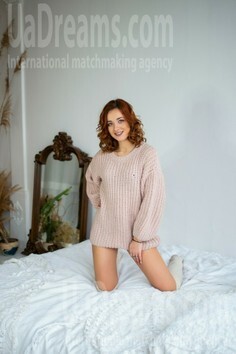 What I do in my leisure time?
All my leisure time I spend with my daughter. Her name is Elizabeth. She is my princess and I love her so much. She is a very friendly, pretty and funny girl. We spend a lot of time together. On weekends, we visit different interesting places, zoos, go for a walk in the park. Sometimes we have family dinner with my parents and my younger brother, we play games and just enjoy the time. I visit courses of a contempt dance twice a week. I really enjoy it and it is my hobby! If you want, I can send you my video of the dance. When I have free time I like reading. My favourite book is "Old Man and the Sea" by Ernest Hemingway.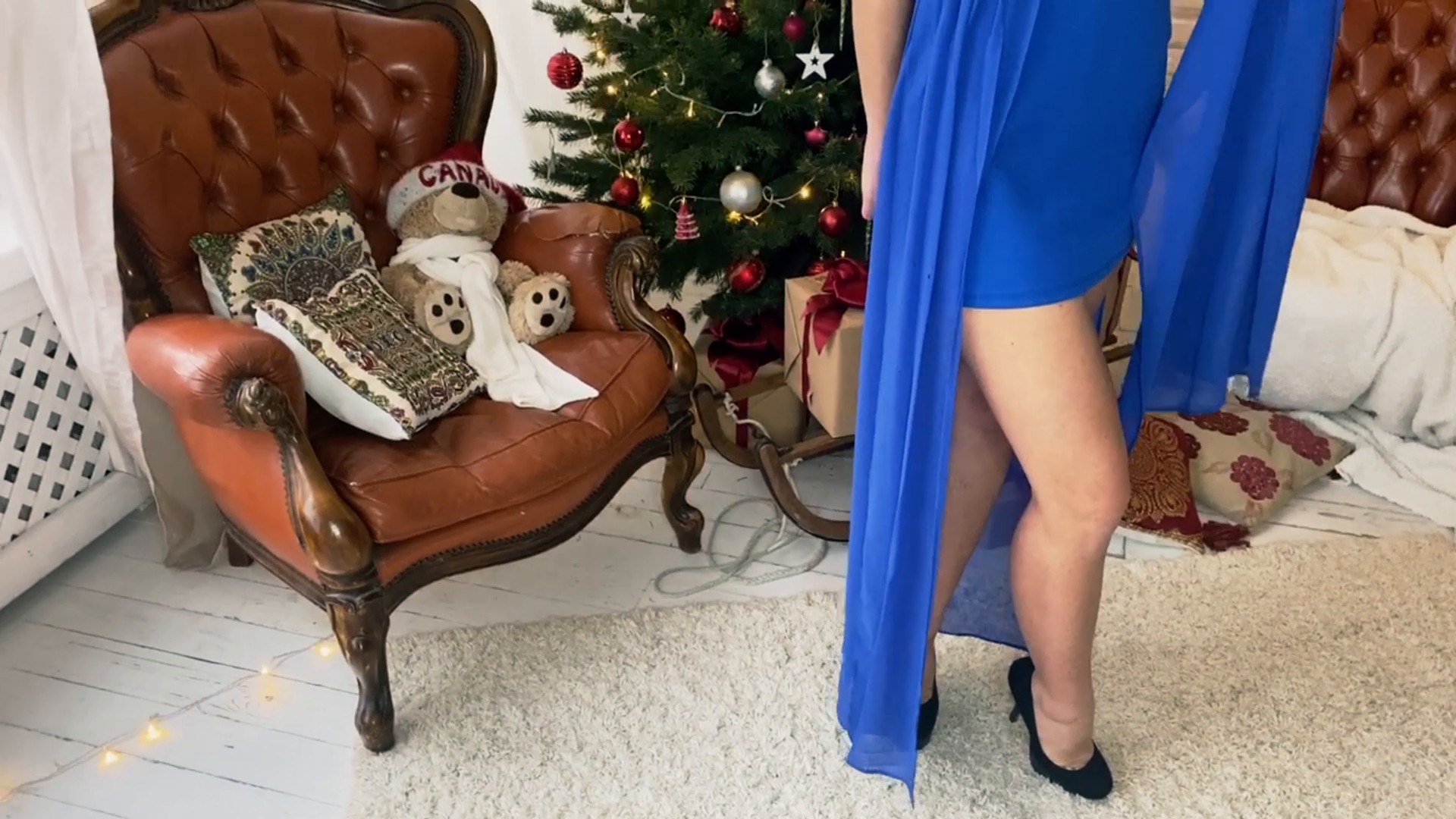 The type of man that I desire
I like when a man is emotionally intelligent, respects my opinions, shares my values. Trust is one of the most important factors in a relationship. If you don't trust the person you are with, then it is probably not a healthy, stable relationship and you most likely feel insecure about it. Being truthful and honest is major when it comes to relationships. A relationship built on false hope and white lies will only crumble in the end, no matter how much you love the other person. Communication is key in any relationship to define boundaries. Do you agree with me?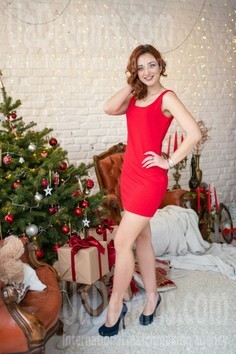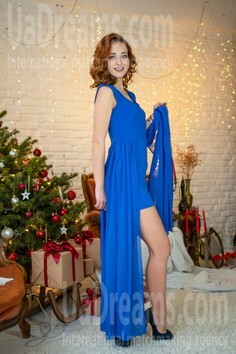 My typical day
I do not have a typical day in my life. Every day I do interesting things. I wake up at 8 o'clock in the morning, cook tasty breakfast for me and my daughter. I have a lot of morning rituals - I listen to music, do affirmations and visualization. I go to the kindergarten with my daughter and later go to work. I enjoy my work, and we have really friendly staff there. I finish my work and take my daughter. In the evening we go to the café, spend time together with my brother or with my friends. I like reading and watching movies.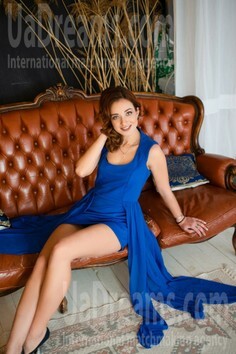 My future goals are
My main goal is to build a happy and strong family. A strong family gives its members the support they need to make it through life's toughest spots. Every day I improve myself. I have a lot of different courses and webinars. I want to open my own dance school in the future. My main mission - to be the best mother for my princess and to meet my soulmate here. I hope, UaDreams will help me to achieve this goal.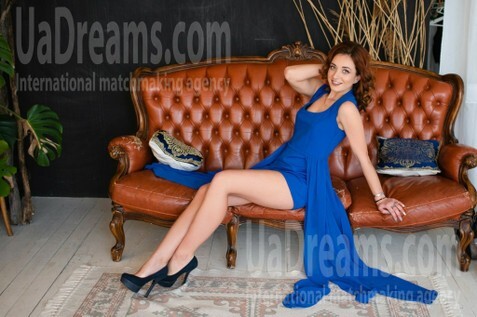 About my family
My family is very friendly. I have a very pretty mother. She is my best friend, we can share secrets and I know she will always support me. My father is a driver and I love him so much, if I need help he will help me. I have a younger brother, and he lives with my parents. He is a very friendly boy. I love and respect my family. My parents have perfect relationships. I see my father takes care of mother every day! Family is the compass that guides us. It is the inspiration to reach great heights, and our comfort when we occasionally falter.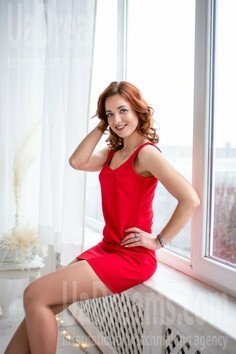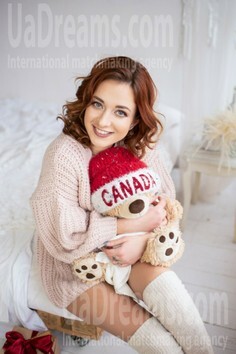 Our personal opinion of this Lady
Hanna is a very positive and friendly lady! She is a good educated and intelligent person. Hanna has an adorable smile and deep green eyes. She is a very pretty and beautiful lady! She has a charming body and shapes.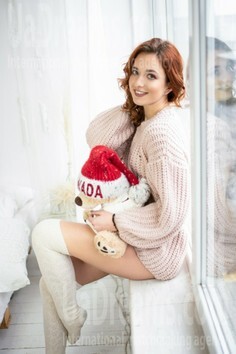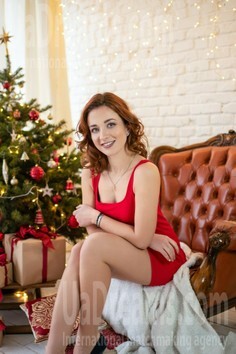 How would I describe myself
I think just my friends and my family can tell you more about my character. Everybody tells me that I am a very friendly person with a charming smile. Maybe that is why I show my smile every time when I see somebody. I am a good educated and feminine lady. 3-4 times per week I visit dance courses and go to the gym that is why I have great shapes.