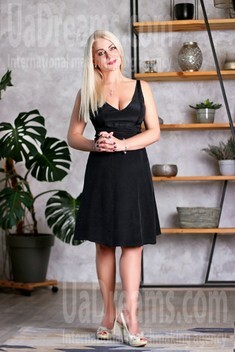 About my family
My family is very important for me and I love them dearly. My father was a military officer and we were moving from one place to another all the time which taught me to adjust to new environment and tie up luggage very fast)) Our family is very friendly, united and supportive, we have been always very close. Now my brother lives in another city, but we are still close. Mu mother is my best friend and I can share everything with her. I know that I will always find support and understanding in my family and can always rely on them no matter what. I have a son who is adult and independent now, but he still asks for advises and of course for recipes of his favourite dishes))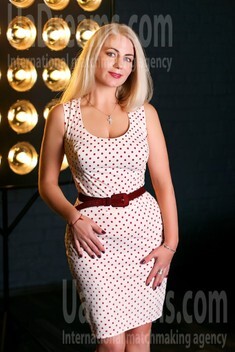 My typical day
I wake up early and start my day with yoga and some light music. This little ritual charges me with positive emotions and energy for the whole day. My work days are usually quite long, but of course rewarding and I truly enjoy what I am doing) After work my activities can differ as I love trying new things and activities. I can meet friends and go to the cinema or I can go to the gym, or go home and try a new recipe and then sew something. I never sit still and I am never bored as life gives us many opportunities and possibilities, so we should grab them! :)
See her fascinating movements and charming smile...
Feel as if it was your first date with this lady — it is worth 1000 pictures!
Watch this video for FREE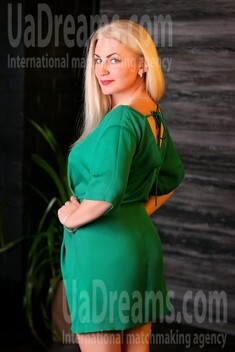 How would I describe myself
I am positive and optimistic person, I accept every day as a gift and I am always trying to use changes that life is giving me. I am a loving and tender woman and I love taking care of my close people. I am always active and I never stop half-way.
My future goals are
First of all I believe that life is a gift and we should cherish every moment, we should be happy every day, so my main goal is just to be happy and make my beloved people happy as well. I never stop learning, personal development is a very important part of my life and I would like to find a partner, husband, best friend who is the same as I am and who also pays attention to the self-development. Of course happiness is not possible without love, without a special person to share it with. I am looking for a man to spend the rest of my life with, to grow old together, to cherish this life and enjoy it together to the fullest.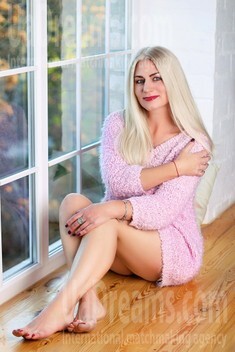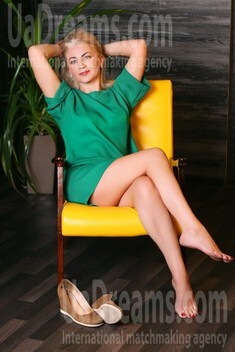 The type of man that I desire
I am looking for a cheerful, active and responsible man with a good sense of humour. My special man should have a clear understanding of what are his goals and dreams are, he should know what he wants in this life and in relationships. I am looking for a man who doesn't just swim with the stream but keeps learning, keeps moving always. Of course like every woman I appreciate tenderness and kindness as well, I am looking for a man who can make me feel a real woman and who will appreciate my love and care.
What I do in my leisure time?
I am a very active person, I love trying new things and activities and I just can't be bored! I love reading, spending time outside, needleworking, going to the cinema, visiting SPA, practicing yoga. I never stop learning and believe that self-development is very important! Each day I am trying to learn something new, read some educational literature before going to bed. Oh, and of course beauty sIeep is a very important part as I need a lot of energy for each new day! :)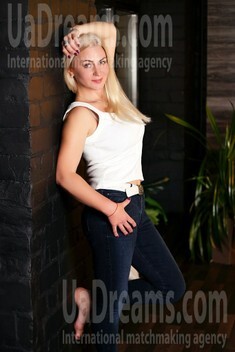 Our personal opinion of this Lady
Positive and cheerful lady, serious in finding husband. Interesting woman, very intelligent and well-read.