Birth Date
Height
Weight
Eyes
Hair
Build
Glasses
She is
Smoke
Drink
17 July
162 cm 5' 4''
63 kg 139 lbs
grey
blonde
petite
No
right-handed
No
Socially
Field of work
Medical/Health
Occupation
medical warehouse worker
Marital status
Single and No children
Want to have children?
will decide with my husband
I'm looking for
Marriage, Romance, Friendship, Fun, Dating, Traveling
Share your love with Ilona!
Share your love with Ilona!
Birth Date
City
Height
Weight
Eyes
Hair
Build
Glasses
She is
Smoke
Drink
I'm looking for
17 July
162 cm 5' 4''
63 kg 139 lbs
grey
blonde
petite
No
right-handed
No
Socially
Marriage, Romance, Friendship, Fun, Dating, Traveling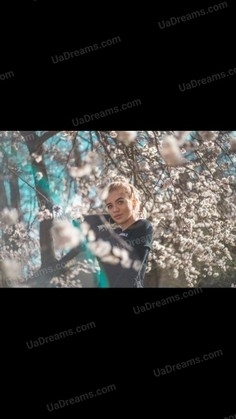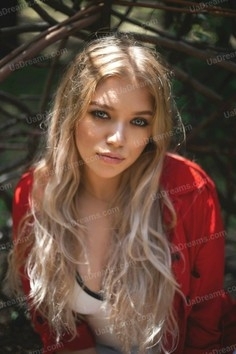 Our personal opinion of this Lady
This is not just a girl, this is a girl who is charming in everything. She has a wonderful character, wonderful sense of humor and a positive attitude. She is ready for a serious attitude, she is ready to build her future family and she wants to find a serious man. The girl believes in her desires, goals and makes a pleasant impression from the first minute of communication with her. She is punctual, polite, honest and very romantic.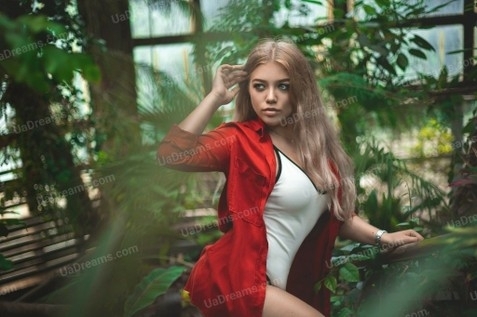 How would I describe myself
I try to be comprehensively developed, interesting, to learn something new and develop myself. I am also very optimistic and the world is amazing for us. I like to smile, dreams allow me to live and believe in good deeds, happy moments and joyful events. I am open for everything, I am open for everything new. I dream of being complete in this life and I really believe that this will happen very soon. Will you help me ?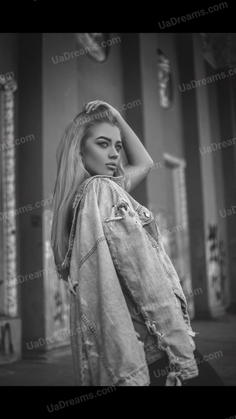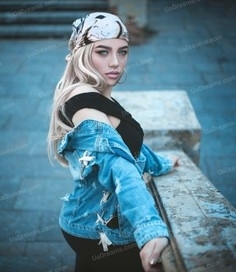 What I do in my leisure time?
I like to be active and usefully spend my free time. I like to walk around the city, I like to draw with a pencil. I like traveling, discovering new places, a new culture, new countries. I also enjoy spending my time with reading an interesting book or watching a movie. I positively look at the world with my own eyes, try to achieve a higher concentration or deeper relaxation, charge myself with a wonderful mood and create positive thoughts, but all this is due to meditation. I am interested in sports and try to stay creative for my own goals.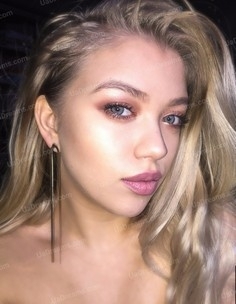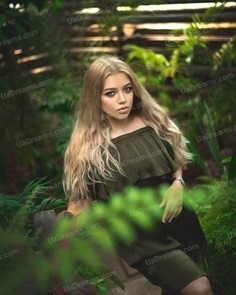 About my family
I have a small family. This is me, mom and dad. But, I also have cousins, aunt and uncle. My family is my dearest people. Mom is the most tender and wise woman. She is my best friend, she is my wise mentor. I also love my dad, who is very attentive to me. My family is not just a family, it is different in that we have a feeling of unity and love, support and understanding that I want to build in my future family, with my future man.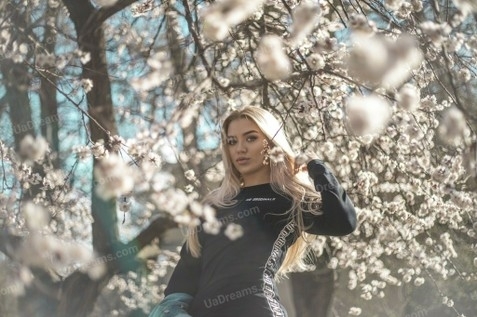 My typical day
I start my day with making breakfast, but before that I drink a glass of water. I like to cook tasty, healthy dishes and even pamper myself with sweets. Before work, I must necessarily meditate and charge myself with goals for a good, easy and positive day. After I get ready and go to work. My schedule can change and therefore my working hours can also be different. After work, I like to go to a cozy cafe, take a delicious latte and walk along the streets of my city. I like to do it alone to stay with my thoughts and if I like some kind of landscape, then I can take a pencil and transfer it to a piece of paper. It also allows me to be distracted after work, enjoy the weather, nature, people in love and think that I can meet YOU, my ONE and only ONE man. In the evening I read books, make plans for the next day and get ready for bed.
The type of man that I desire
We deserve to be happy and loved. So, I want to meet a man with whom I will feel safe. He must be smart, honest, loyal, well-mannered, understanding and with good sense of humor. He should to have goals and they should be similar with mine.
My future goals are
My goal is my future family. Despite the fact that I am young, I believe that age is not an obstacle to love. Each person needs to be inspired, need support, need emotions, need passion and this can be achieved when there is not only a close person nearby, but a partner who will come with me step by step. I also want to develop inner peace, tranquility and cheerfulness, my creative abilities. I imagine my corner of happiness, in which there is a cozy house, a beloved man nearby, and a time that will be the most amazing for us.
Lady will meet you in 11 hours Good luck!
Lady wants to chat with you in 11 hours
Lady offers to move chat for 11 hours
Lady declined invitation, but explains why:
Thanks but I can't come. Thanks though! Appreciate it!
She's online and waiting for you!
Lady is late, will be at 12:30