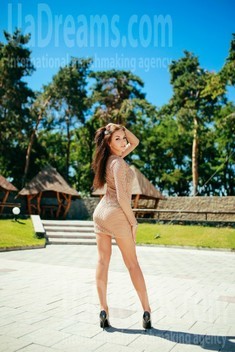 About my family
My parents are very good people. My mom is a good-looking woman. She has two higher educations. She works as economist. My mother likes reading books and magazines and she knows a lot of interesting things. She always helps me with my problems. My father is our support and strong shoulder! He likes his work very much. My father cooks well too. He always makes new dishes and they are very tasty.) In the evening all members of our family like to watch TV. Sometimes we go to the theater, cinema or concert. We are a friendly family. We are deeply attached to each other, and we get on very well. I also have a grandmother, a grandfather and a great-grandmother. I like to visit them. My great-grandmother was at the Second World War. She has a lot of medals. She is very kind and fair. She bakes tasty pies.)))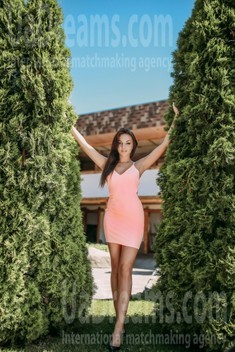 The type of man that I desire
The ideal husband is different to every women because what one woman may like about a man the other may not, but for the most part every woman wants a husband that she has dreamed about since she was a little girl. One who loves his wife unconditionally, he is brave, strong, and helpful at all time. He can take away any doubt in her heart and in her mind and make her feel like she is the only women alive. He makes his wife smile and keeps her happy, and when everything else is making her day bad the thought of him makes her smile.
See her fascinating movements and charming smile...
Feel as if it was your first date with this lady — it is worth 1000 pictures!
Watch this video for FREE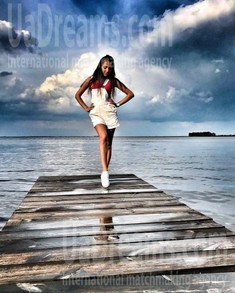 What I do in my leisure time?
There are many interesting and exciting things to do when you are spending your free time. Each person has his interests and hobbies such as reading books, watching TV, going in for sports. As for me, I have many hobbies, like cooking, dancing, singing, and foreign languages. My favorite hobby is drawing. I like to draw since my childhood. Since the age of six I've been drawing everywhere: in my album, in my notebooks, even on the newspapers. I think it is necessary to have a hobby. Your free time is not wasted. Do you agree with me?
Our personal opinion of this Lady
Inessa is a very positive, cheerful and kind lady. She knows what she wants from life and has strong goals.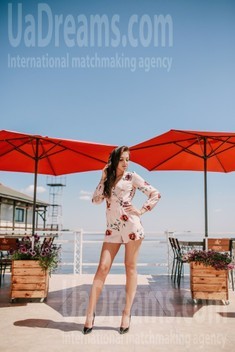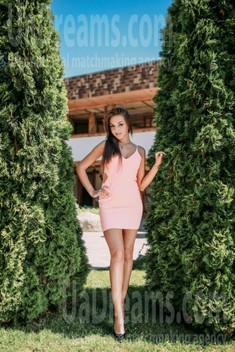 My typical day
My working week, as usual, begins at 7 o'clock in the morning when I get up. I do my physical exercises, take a shower and then I have a breakfast. On Monday, Wednesday and Friday I attend the courses. On Saturdays and Sundays my family and I go to the cinema or walk, and in summer in parks and on beaches we spend our weekends well.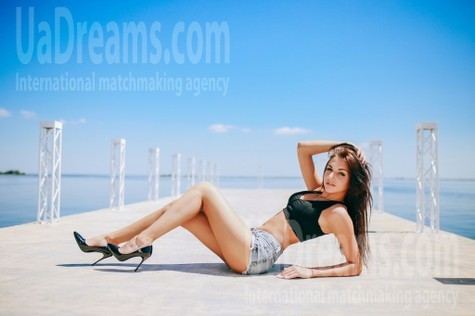 My future goals are
You know, I think, I'm very happy, smart and good person. I have two higher educations. All that I dream for now is to find my beloved man, to find someone in my life to share all that I have with. Who will open his heart for me and will be ready for a serious relations. With whom we will build the house of our dreams... )) Our happy family!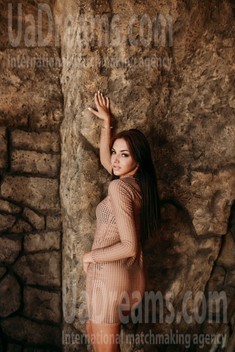 How would I describe myself
I have some rules in my life... You must have a belief.... Say "Yes" more often than "No".... Look at your life with positive.... Learn to enjoy every minute of your life.... and Never give up! If you see that we have something in common, I will be so happy to get acquainted with you....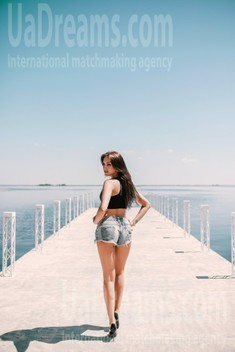 Domestic abilities
I adore to do everything about the house... for example, I like to clean the house with a very good music on)) Everybody likes music, I think, some people enjoy classical music, others are fond of popular music. Being open-minded, I like all kinds of music. I am a meloman. Some music is happy, and some is sad. Some is serious, and some can make people laugh.