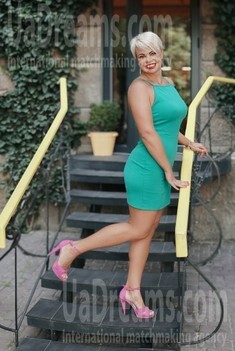 How would I describe myself
I love life and I love to surprise pleasantly. I know that success is not the quantity of earned money. I believe that success is to feel and to make your beloved one happier. I can say that I am a successful person. I seek to be a successful woman. For me, it means to build strong relationships on trusty values. Love is the fire in the eyes and the heart. And I want to feel it. My shtick is that I became better with age. I want to meet a man who will appreciate my unique features. You can be sure, I am ready to appreciate my man too and will see all your best sides!
See her fascinating movements and charming smile...
Feel as if it was your first date with this lady — it is worth 1000 pictures!
Watch this video for FREE
Our personal opinion of this Lady
Inna is a positive and open-minded person. She is ready to meet her mature partner because she deserves it. She wants to give love. Inna is successful and confidant woman. But she needs man's support and love. She doesn't deserve to be deceived, because Inna is the right woman for settling down a family.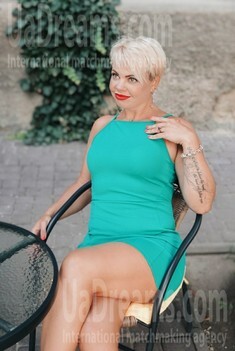 What I do in my leisure time?
I love sport and my work is my hobby. I am the master of sport of powerlifting and the champion of Ukraine and Europe. In my leisure time, I adore doing sport for myself. It helps to keep me fit and to improve my skills of a trainer, also it's just a pleasure for me. I also like to take care of my body and health. In my free time, I enjoy different procedures for the body, like a sauna or massage. But my body is not only one part I take care of in my life. I develop my individuality by reading. Most of all I like encyclopedias. I find such books very interesting and informative. My leisure time I also tend to spend with my parents and sons. We often make family dinners, communicate and have a lot of laughing)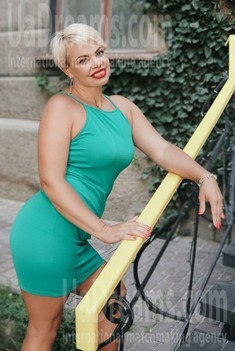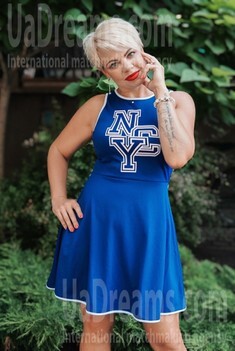 My future goals are
My main goal for life is to make my family happy. I want to see my life in bright colours and I want to share my emotions with my man. I want to achieve more professional goals. I have succeeded in many of my goals. For example, I opened my massage room and became a champion in powerlifting. But I believe that person must strive some new goals during the whole life. I love travelling and explore new inspiring places. I visited France, Chez Republic, Finland, Luxemburg and Germany, and most of all I like people there, they are so different but interesting. So I aim to know more cultures and more travelling.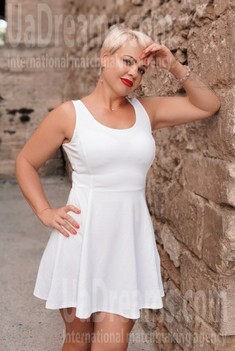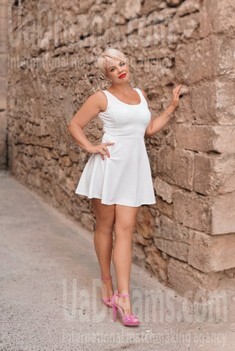 My typical day
As I am keen on sport, my day starts early. I wake up at 5 am, then I do sport. It can be running or light training. Then I go to the bathroom and do all water procedures, including washing face, teeth, getting a shower. For me, it is an important part of the day, because water helps me to wake up finally. After that, I cook breakfast. I think breakfast is the most important part of my morning. It is a special ritual of getting energy for all day. The biggest part of the day, I spend at work. I work as a trainer of powerlifting and massage master. I love my work, it is a pleasure for me to help people.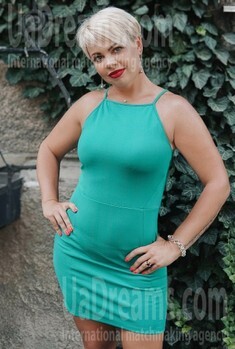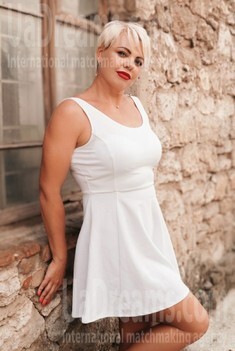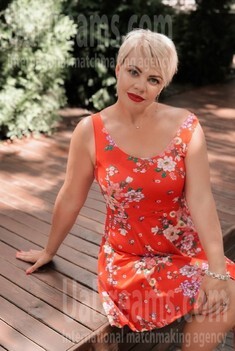 The type of man that I desire
I want to meet a confident, mature and purposeful man, who will understand what he expects from his future partner. I need an honest and stable person near me and I am ready to build relationships with such values. I like travelling and I wish to share a lot of fascinating trips with my man. I also would like to meet a person who loves sport too. I think that caring about your health is an important part of life. I absolutely don't care about appearance and external indicators. Because I think there are such things that we can change together if we want. I want my future partner to love not only me but also my sons because they are an important part of my life and me.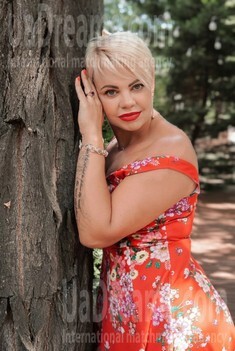 About my family
My family is my soul. My family consists of my mum, dad, younger brother and two sons. They always support me and I achieve all my success for them. I want to make them happy. My first son Olexiy finished his education and now is the soldier. My younger son Roman is absolutely different. He likes to explore the world and study something new. I am proud of them both.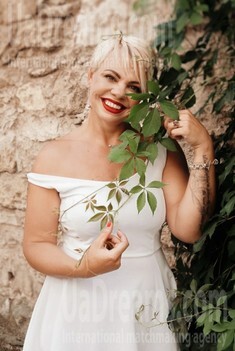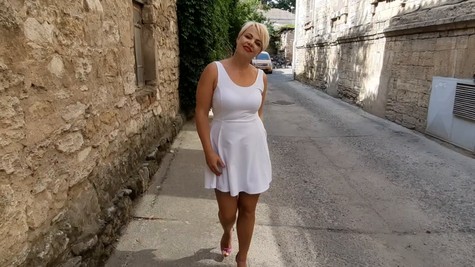 Get a much better idea of the lady's personality!
Discover her life and secrets no other men know :)
It's intriguing like finding an unknown world...