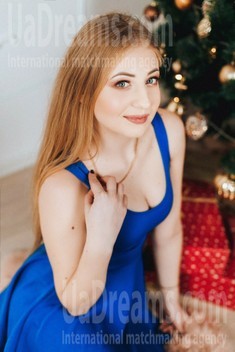 Domestic abilities
It is easy to keep my place clean because I live alone. I hate mess around me, it drives me crazy. Everything must be in its place. When I visit my parents I always help them about the yard and garden, also I help them to look after their small farm. Yes, they keep animals. As we say here, work feeds a man, while sloth ruins him.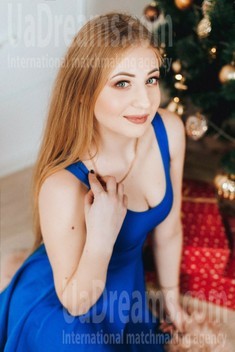 My future goals are
Is dream the same as goal? Then I tend to create my own family with a good guy who will treat me well. It all is so simple! But why is it so challenging to meet Mr Right? I don't need a man who is super similar to me, who has got absolutely same interests and favorite activities. I believe, people are happy when they have their personal space and are free to do what they like. Besides, I am open to try passions of my man. I just need a man who is strong willed, serious, responsible, curious about the world. I need that one with whom we would create a warm nest together, a nest of love. My nearest goal is to get a good education. Running extramural form, I study Pharmacy. Do you imagine me in a short snow-white uniform? ;)
How would I describe myself
I am a cheerful and positive person. I like to smile. Believe in kindness and that inner beauty and LOVE can save the world. I really wish all people to be happy and never know any woe.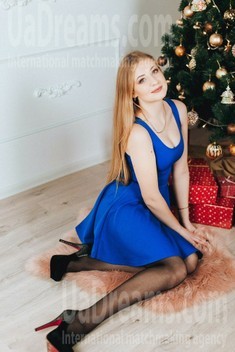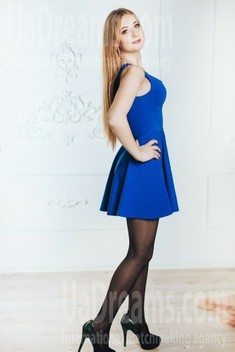 Our personal opinion of this Lady
Inna is a very cute and pleasant lady. She can be calm and high emotional, and both her moods can infect you at a blink of an eye.
The type of man that I desire
I could count so many good qualities about the man I want to share my life with! But I want to be short and clear. I dream about the man who is reliable, responsible, and would do a lot to provide his family with all we need in the future. Of course I will be a caring and loving wife for such a man. Is it too much?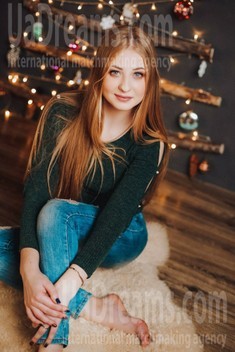 My typical day
Every day starts at different time for me. I work as a nurse at the public hospital and also have night shifts. I think, it would be boring for you to read about those 2 types of days which depends on day/night shift. All I want you to know is that I am "a stretchy" in the morning :) And I like to smile to myself in the mirror. And make faces :) When I cook I shake hips (you already know how much I like dancing, yeah?) Sometimes I can meet my friends or book a ticket and go to visit parents, they live in a village. Yes, I know what country life is. Actually, I am the author of my day - it will be as successful or pleasant as I wish myself, I am a quite stress-proof person.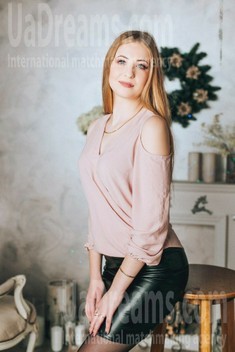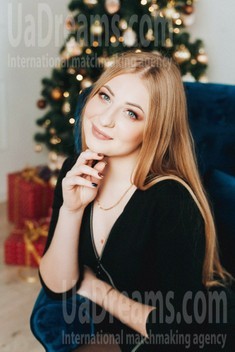 About my family
I was raised in a good family. My mom is a source of love, care and support. My dad - he would be perfect if he would more tender with us, his kids, and our mom. But he does everything to provide us to live a sheltered life. I have a 3 years younger sister. We are the best friends, really. If you have a sibling, you are a rich person, I know it from my own experience. We all are very friendly. Nowadays I live separately from my parents. I live in Poltava, they live in a village. Ooooh yeah, I know what village life is and I am never afraid of work. More over, I like working in the garden or in the yard.
What I do in my leisure time?
How is your mood? I am so glad you decided to have a look at my profile. I hope, you can find something that echoes with your life or your personality. When I was a kid, I wanted to be a dancer. I love dancing so much! Leisure time means pleasure for me and relaxation, and a new breath sometimes. I come back home, put some music on and let`s roll :) I adore spending time with my family and friends. I adore to be near the water. That is why every summer I try to go to the seaside to enjoy that cool breeze. A stroll on the sandy beach relaxes my mind. I am not fond of sunbathing. Do you like it? As a medical worker, I can tell you, it is not that useful for your health, dear stranger. You see, I already care bout you:) There are so many things yet to tell about! Better write me, I'll tell you personally. ;)