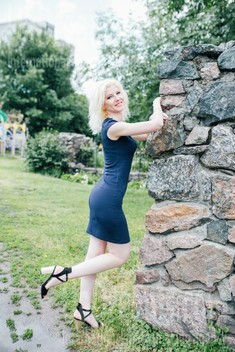 My future goals are
As every person I want to be happy, to have a happy life with my family, want to know that I am successful in everything. I have a good work, I have many plans to travel, to see other countries, cities, to try new dishes, to learn new cultures... For now, I need only one thing, my main goal - my dear man, my partner.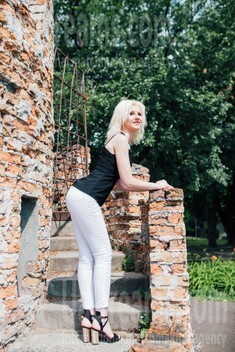 My typical day
I wake up at 6 am as my working day starts at 8 am. I should prepare myself, prepare breakfast for me and daughter, wash the dishes and after that I leave. I work till 5 pm, so I have more free time in the evening. I can buy food or something sweet to enjoy with daughter, can have a walk with friends or visit my family. Evening is for doing home work, reading, listening to the music. I go to the bed after 11 pm, so my day is long, full of activities and actions.
See her fascinating movements and charming smile...
Feel as if it was your first date with this lady — it is worth 1000 pictures!
Watch this video for FREE
Our personal opinion of this Lady
Open, friendly, social woman. She is goal-oriented and curious.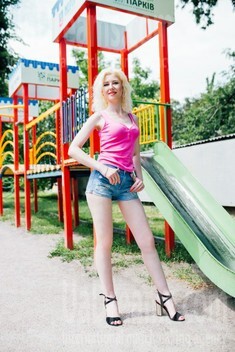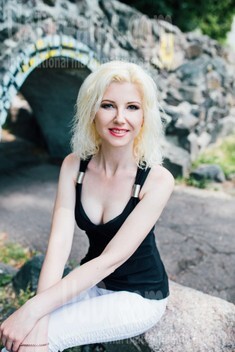 Domestic abilities
As every woman, I am a keeper of soul of home, yes, soul. When you come home, there should be warm, peaceful... there should be loving atmosphere. You should be relaxed at home and enjoy your being there. So I vacuum, wash, clean, cook, bake, take care of flowers... Do you think,should the woman do everything at home or it's better to spend more time with her instead of cleaning?
About my family
My family consists of my daughter, mother and sister. We all live separately, so everybody has her freedom in the actions. But we all are close and see each other often, visit mom and have family dinners. My sister is married and they like to come to see us as well.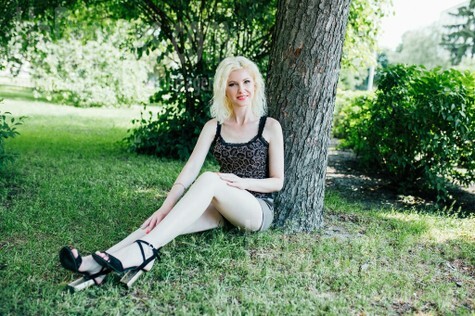 The type of man that I desire
There is no certain type of a man whom I would like to meet, we are not perfect and we shouldn't look for a Prince or Princes in this life. But I value honesty, care, ability to find compromise in relations. My man should be strong mentally, he should know what he wants in this life. I would like to meet romantic and loving man also, the man who can treat his lady with love and romance and be sure, I am ready to give even more back.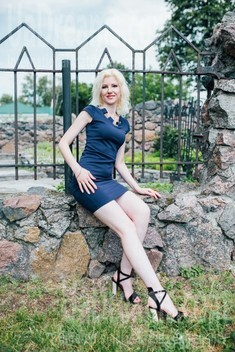 What I do in my leisure time?
I am a hard-working woman that is why work takes much of my time. But when I have spare time, I spend it with my daughter, family and friends. As every person I like to go out, to walk, to go to the river, to have a dinner with my friends. When I stay alone, I make tea, take a piece of chocolate and listen to the music or take a hot bath with bubbles) And how do you relax?)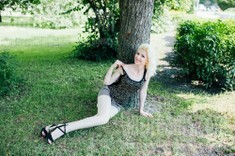 How would I describe myself
I am independent, romantic, smiley woman. I like to develop myself and I think that every person needs it. I am easy going and you won't have problems with me)))) Oh, there can be one problem ... who slеeps on the edge of the bed and who is under the wall)))