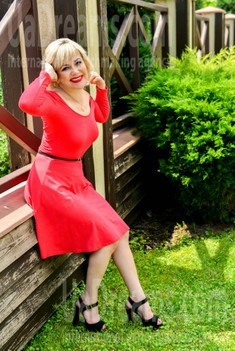 My typical day
Like many other people, I do different things on weekdays and weekends. The timetables are different. On weekdays I get up at 6 o'clock and go to work. I work in a children's polyclinic. My profession is secretary. My duties include to fill in medical cards and put stamps. During my lunch break, I go shopping or to the supermarket. After work I go home or to the gym. I like watching TV before night.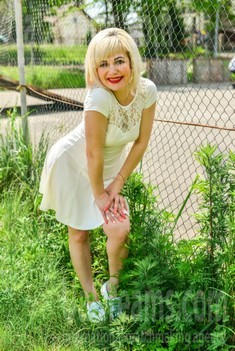 The type of man that I desire
The man I desire is very protective of me. He won't let anyone hurt me. I should feel more safe when I am with him than when I am with anyone else. The ideal man has the kindest heart in the whole world. He loves me and respects me. He should be able to solve misunderstandings between us with the help of communication. The man I'm looking for kisses me every single day.
See her fascinating movements and charming smile...
Feel as if it was your first date with this lady — it is worth 1000 pictures!
Watch this video for FREE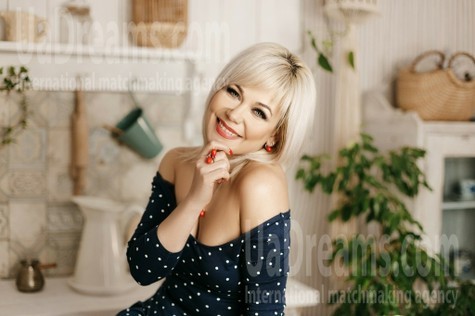 How would I describe myself
Honestly, I can't judge myself. But people around me say that I am a person with a sense of humor who like cooking and working. Honestly, I can't imagine my life without cooking. I like to cook something tasty from cakes to hot meals, whatever you like. I can't sit in one place and nothing to do. Except these, I like to spend time in nature but to be alone here is not good. I don't like to be alone and feel lonely. I think there will be a man who will fill this emptiness.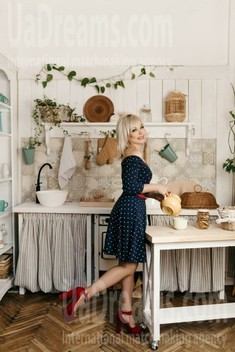 About my family
Family is one of the most important things to me in my life. But my family consists only of my daughter, my mum and me. My mum lives in Greece, and my dad died. Also, I have got a younger brother. He lives with his family and has got a son. I'm dreaming of a real man in the family who could help me in difficult situations and give me the warmth and love that I lack. I just want to say that no matter what has happened in the past, everyone should spend time with their family and not be as self-centred.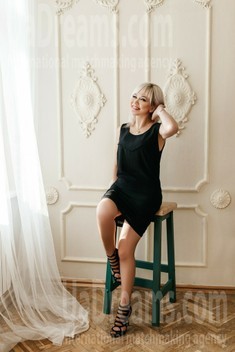 What I do in my leisure time?
Leisure time is the best time of my life routine. Most of this part of the time I spend cooking. Cooking brings me pleasure and even more inspiration to cook something new. Also, I like doing fitness. It helps me to keep fit and be strong. Sometimes I like going to the city center, especially to the cinema or cafes. Late evenings I like to spend watching films. I like different types of films but my favorites are comedy and drama.
Our personal opinion of this Lady
Ira is a very kind lady with a big heart. She wants to find her true love and to feel loved and needed. She has a very pleasant smile. It is not difficult to guess that she takes a good care of her appearance and always looks very good.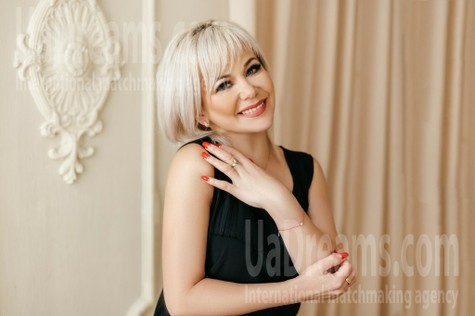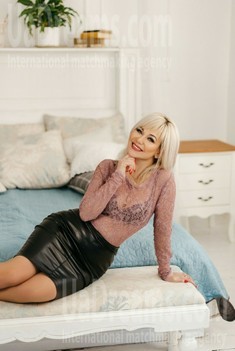 My future goals are
The future goals are just one part of our larger life and personal aspirations. All of us want to have a future better than the present. Me too. I hope to have a faithful man and to build a happy family with. The next change in the future is about my job. I can not say that the job I have at the moment makes me happy, but I hope that one day it will change and I will have a job which brings me pleasure. Also, I dream about traveling. I want to visit many countries. I hope that one day my dream will come true. I am ready to start my life from then new page.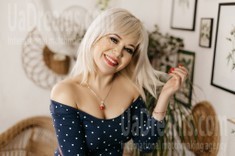 Get a much better idea of the lady's personality!
Discover her life and secrets no other men know :)
It's intriguing like finding an unknown world...