My future goals are
Achieving a goal is encouraging a person for his work and diligence. Every person has goals in life that he aspires to and which he achieves. My goals in life are self-development and self-improvement. Without goals in life, life would not be so eventful and interesting. Many people would not feel a sense of pleasure and pride for themselves and their efforts. The plans for the near future are to achieve harmony in myself and with the surrounding world, which is also important. And I would like my world in the future to be harmonious, calm and joyful for people.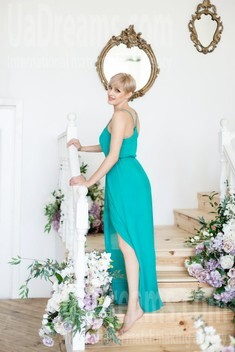 What I do in my leisure time?
In my leisure time, I like to practice psychology, I prefer an active lifestyle, so I work out in the gym and I am interested in Scandinavian mythology. Also, I would like to devote my free time to my man and travel a lot. I was in Russia, in St. Petersburg. This is a magnificent city, I had a great rest in it, walked along the embankments, only the right person was missing nearby. Therefore, I want to catch up. I would like to visit Iceland, Ireland, Sweden, Norway and Finland and share these moments with my man.
See her fascinating movements and charming smile...
Feel as if it was your first date with this lady — it is worth 1000 pictures!
Watch this video for FREE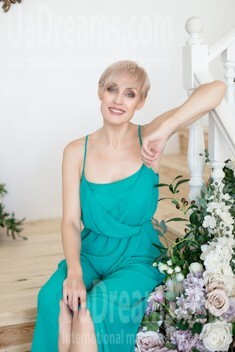 My typical day
My typical day starts with breakfast, then work (with a lunch break), workout in the gym, dinner, and then sIeep. The daily routine may vary depending on the plans, day of the week and free time behind me. I would like to dilute my weekdays and weekends with the presence of a man with whom we could do something together and learn something new together. I think that there is nothing better than a day that you can spend relaxing from worries and troubles, in the company of a person who understands you and shares your interests.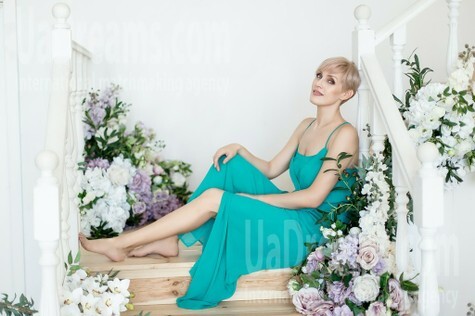 The type of man that I desire
On my life journey, I would like to meet a real man. It means, a person with whom it is not scary in any life circumstances, and who will not give up in difficulties. Love in my understanding is when the heart is calm and joyful and also in the presence of another person. And I want to be loved and give love to my man. I believe that if it comes to marriage, then the marriage should last for more than dozen of years, it is important to understand, protect and support your husband in any situation, and have a financial stability. I believe that betrayal in relationships, and especially when you and your soulmate are going to build family relationships, is a depreciation of a woman and disrespect for her.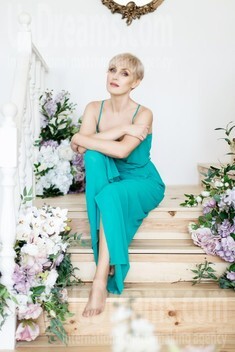 Our personal opinion of this Lady
We think that Irina is a real and sincere lady.
About my family
Family is the most important and valuable thing in the life of every person. My family consists of two people: my son and me. I have a close and trusting relationship with my son. My son has hobbies - these are web-design and cars. I support him in all his endeavors. My mom is a nurse, and my dad is a military man. I appreciate protection, help and respect in my family. This is what I wanted to have in my future family. For a happy family, both partners should make efforts and work on themselves so that the family had a warm and good relationship.
How would I describe myself
I am a blonde with blue eyes who wants to become happier. I have a sense of humor, so my man will not be bored with me. I can be a great companion. My trick is the ability to listen and be sincere. I do not like sweets, but I like coffee. I prefer healthy food. If we talk about films, I like detective stories and old Soviet comedies, because when I watch, my soul rests. Of my favorite books, this is William Kozlov "Veronica's Hair" - a description of real life, the Strugatsky brothers "Monday starts on Saturday," humor.