Birth Date
Height
Weight
Eyes
Hair
Build
Glasses
She is
Smoke
Drink
11 October
167 cm 5' 6''
64 kg 141 lbs
green
light-brown
slim (slender)
Yes
right-handed
No
Socially
Occupation
translator ukrainian-russian
Marital status
Divorced and No children
Want to have children?
No
I'm looking for
Marriage, Romance, Relationship
Share your love with Irina!
Share your love with Irina!
Birth Date
City
Height
Weight
Eyes
Hair
Build
Glasses
She is
Smoke
Drink
I'm looking for
11 October
167 cm 5' 6''
64 kg 141 lbs
green
light-brown
slim (slender)
Yes
right-handed
No
Socially
Marriage, Romance, Relationship
Occupation
translator ukrainian-russian
Marital status
Divorced and No children
Want to have children?
No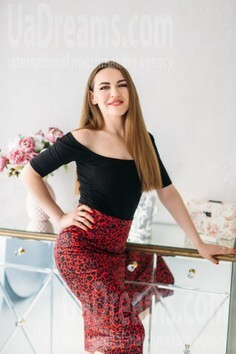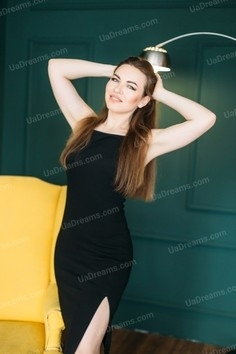 What I do in my leisure time?
I like reading books, learning about psychology, watching movies,meetings with friends, riding a bicycle. I adore cooking, and I am very good at it, so I can cook any dish for my man! My greatest inspiration in life is travelling!I will be happy to see lots of places all over the world.
About my family
My parents divorced when I was 10 years old. I was brought up by my mother,my grannies died when I was small. I have an amazing brother who is younger for 3 years. Our family is friendly and we support each other all the time.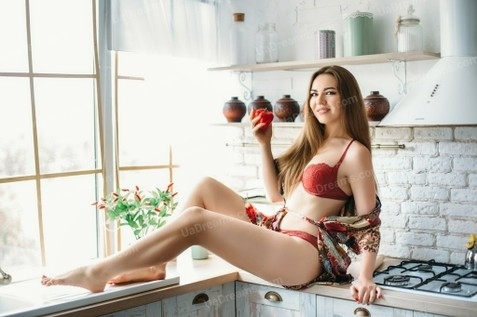 The type of man that I desire
I will be happy to meet a family-oriented, sincere, smart man, a real gentleman, wise, kind, positive man with right values.I wish he knows what he wants. I wish we be a great compliment to each other.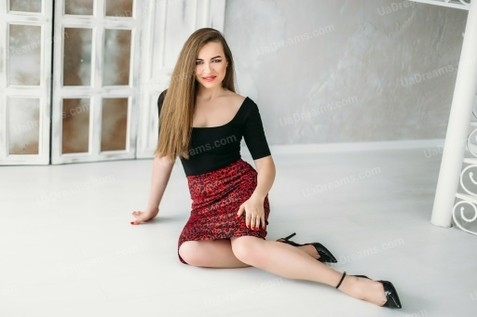 My future goals are
My goals are to create a strong and happy family, to educate children well, to develop myself as a personality and in a career. Family is very important for me, so I wish to make all my efforts in order to build an amazing family nest.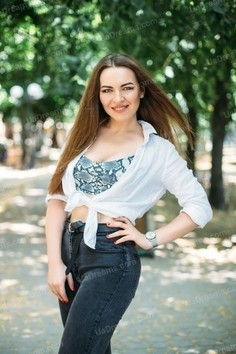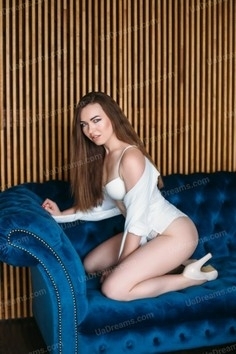 Our personal opinion of this Lady
She is an adorable lady, very positive. She can inspire anyone, and her smile just lights the world around. She is serious about meeting her partner in life, and it's very pleasant to communicate with such a nice lady.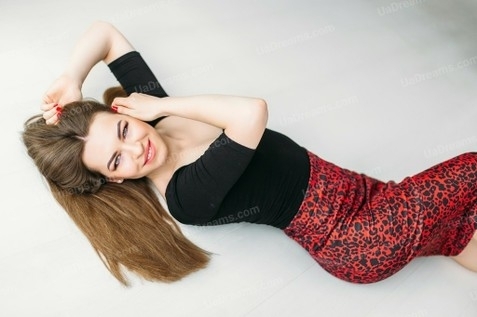 My typical day
Usually I get up at 7 a.m., then go to the bathroom, prepare a wonderful breakfast, turn on the music and start getting ready for work. I should be at work at 9 a.m. After the working day at 6 p.m.Ukrainian time I call my brother, also I like to have a walk by the lake not far from my house, and sometimes I do some yoga.
How would I describe myself
I like to create a pleasant and good atmosphere. I am a very positive person, and people like being near me. I am very energetic, and people tell that they feel good with me, and that it's always amazing to be in my company.
Lady will meet you in 11 hours Good luck!
Lady wants to chat with you in 11 hours
Lady offers to move chat for 11 hours
Lady declined invitation, but explains why:
Thanks but I can't come. Thanks though! Appreciate it!
She's online and waiting for you!
Lady is late, will be at 12:30