New lady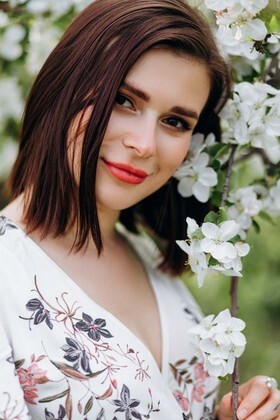 Birth Date
Height
Weight
Eyes
Hair
Build
Glasses
She is
Smoke
Drink
24 April
157cm 5' 2''
52 kg 114 lbs
brown
brown
slim (slender)
No
right-handed
No
Never
Birth Date
City
Height
Weight
Eyes
Hair
Build
Glasses
She is
Smoke
Drink
I'm looking for
24 April
157cm 5' 2''
52 kg 114 lbs
brown
brown
slim (slender)
No
right-handed
No
Never
Marital status
Single and No children
Want to have children?
will decide with my husband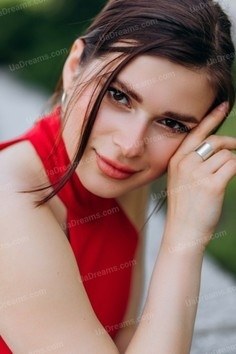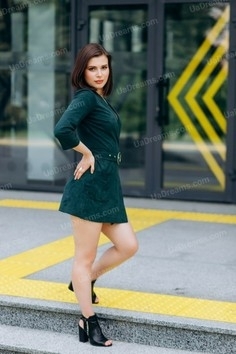 The type of man that I desire
All I need is love in all its manifestations:) I know there are not perfect people. And it is important to find someone whose faults you will accept, without trying to remake that person. I would like to see a man by my side who keeps his word, who is not afraid to take responsibility for his family, and who speaks openly about his feelings. Sincerity, trust, respect, common interests, and care are the basis on which I would like to build my future family. Being happy is so easy for me:) It is enough to come home after a hard day's work and know that a beloved man is waiting for you with tenderness and warm hugs.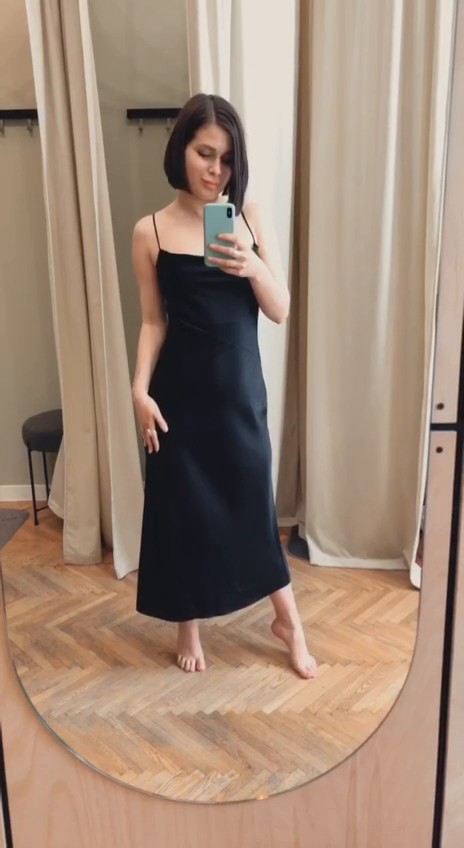 About my family
I grew up in a wonderful family. Unfortunately, my father passed away when I was a child, and I never got to know what a father's love is. But my mother gave me a love for two. She is a wonderful person who showed me unconditional love and acceptance, support, and care. She brought up kindness and responsiveness in me, showed me that I should never give up, because after the rain always comes a rainbow. Also, I have a three-year older sister. She is my best friend and partner in crime, hehe)) There has been always trusting, understanding, love, and care for each other in our family. Family is the most important support for any person, which should always remain with him.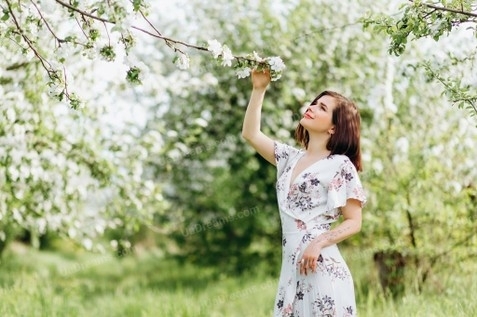 My future goals are
My main goal in life is to enjoy life. And in order to do that, I need to balance all areas of my life. My main priority is family. I hope very much to meet a man with whom we will look together in the same direction. With whom we will have common family values and desires. The second most important goal is my self-fulfillment. I work as an accountant in an IT company, but the creative part of my soul wants to be realized in photography and create exhibitions, which are able to touch the most sensual strings of the human soul.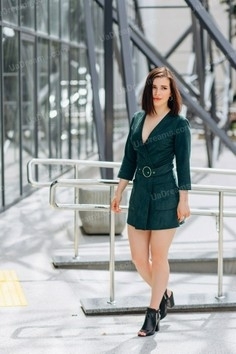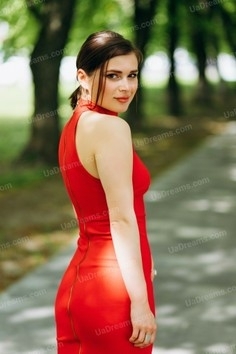 What I do in my leisure time?
I try to fill every minute of my leisure time with what I love. And believe me, you never get bored with me :) My main passion is photography. I just love capturing moments of joy, seeing the aesthetics, life, sincerity, and transferring that to the picture. It's real magic, no otherwise ;) I also love to read, draw (as a child I went to art school), do yoga and dance. There are so many other activities in life that I would love to try :) Maybe we could try them together? ;) My main summer hobbies are camping, BBQ, hiking in the mountains, and just enjoying nature. I love spending time by the lake or river, enjoying the fresh air, and feeling connected to nature. I also don't mind spending the day at home, with a cup of aromatic cocoa and an interesting book. Such a scenario is the best antidepressant in rainy weather for me:)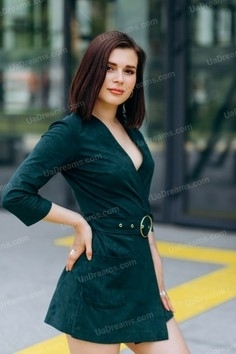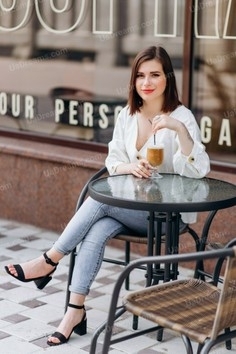 My typical day
My normal day always starts with a great mood:) I have a fairly flexible work schedule, which often changes depending on the work needed. I like to wake up early and enjoy the silence and the sunrise. I enjoy morning yoga or stretching, a cup of aromatic coffee. I work from home, so I try to get all my work done in the morning to free up the evening for what I like:) Besides my hobbies, I like to meet my friends (especially in summer while sipping a cold cocktail on the summer terrace), go to the swimming pool or attend dance classes. I also love to cook a tasty dinner in the evening. But it would be nice to cook it for someone special :)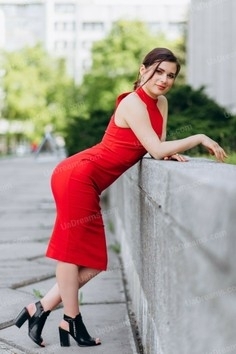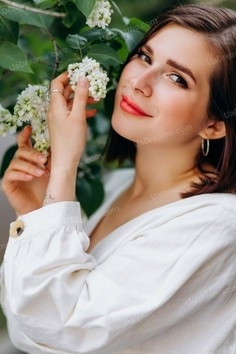 How would I describe myself
I am kind, straightforward, and easygoing:) I always sincerely follow my emotions and try to see the positive side even in the most unpleasant situations. I like to help others, so I often visit orphanages and animal shelters. I fill each day with meaning and understanding that I am not just living my life but making it better every day. I can also call myself a brave girl because I dared to come here and, putting aside all my fears and doubts, I open my soul to meet my destiny :)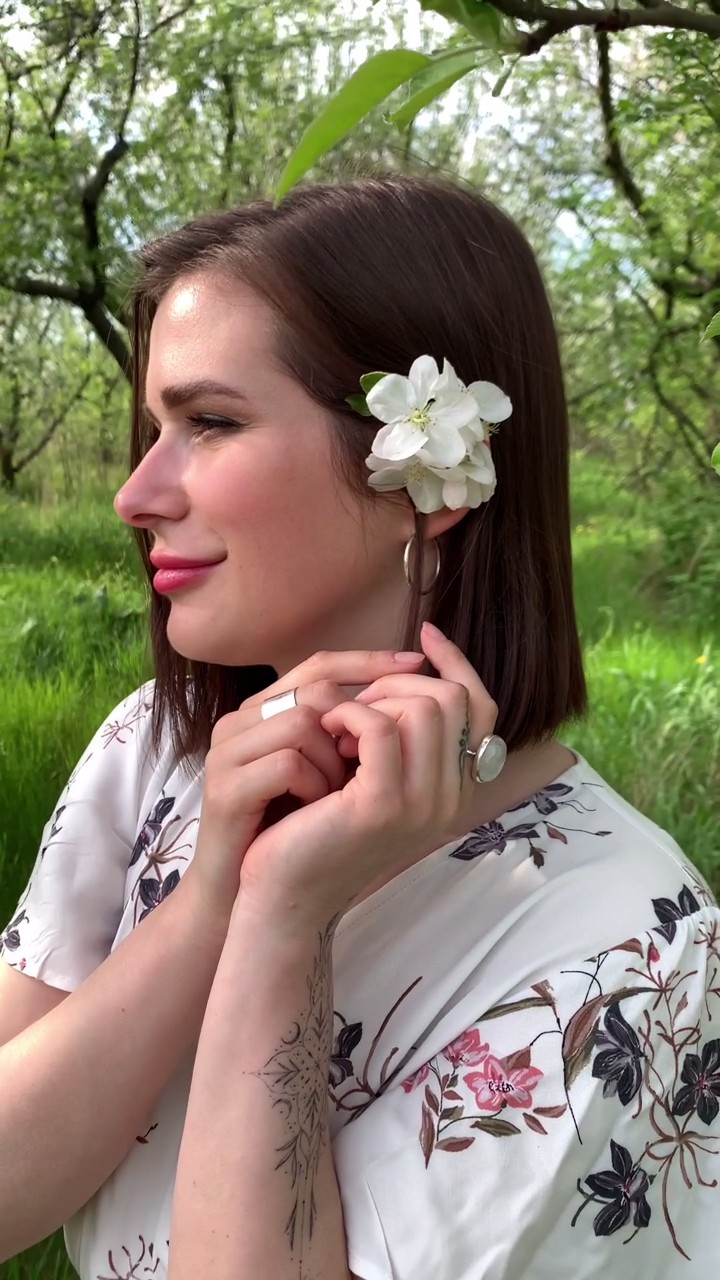 Our personal opinion of this Lady
The girl made a very positive and kind impression. She is sincere in her intentions to meet the person she loves. She has a good heart and a wide soul, she helps many people and does charity work. She has a very active position in life and she is easy-going.