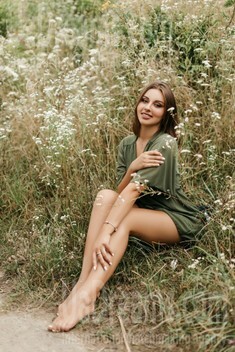 The type of man that I desire
There are many traits I would like my future beloved man to have. But first of all, he should be polite, successful with serious intentions in life. I hate men who like drinking a lot of alcohol. That's why I prefer a man who leads a healthy lifestyle. The man of my dream should be able to appreciate a woman as a person. He should be ready for compromises and communication.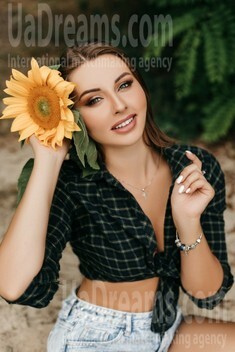 How would I describe myself
Being a very optimistic person I always try to pay attention to the better side of some things and events. I relate to the type of people who can not sit at one place and try to do something new and interesting for myself. I love to be different and make changes in my appearance. For example from long hair, I made a blunt bob. Also, I am a communicative person and like to meet new people.
See her fascinating movements and charming smile...
Feel as if it was your first date with this lady — it is worth 1000 pictures!
Watch this video for FREE
Get a much better idea of the lady's personality!
Discover her life and secrets no other men know :)
It's intriguing like finding an unknown world...


About my family
Someone said, "The most important thing in the world is family and love". I think that a lot of people agree with this statement. For me, my family is a small piece of happiness. It's my mum, dad, and younger brother. Being part of a family is a big responsibility. In my family there is a spirit of love and understanding.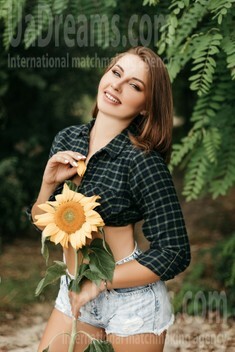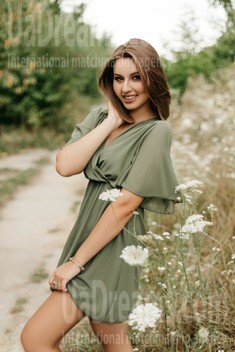 My future goals are
In the future, I dream to build a strong family and have children. I want to have two children: a boy and a girl. I have a younger brother and very often my mother asked me to look after him, so I love children very much. I really want to find a good man who will love me, a man who is ready to accept me just the way I am. I believe that a strong and full family is the key to success.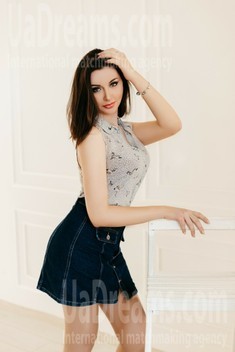 What I do in my leisure time?
Some people prefer only to sIeep when they have free time, but most of us like to do a great number of interesting things. As for me, I don't have time to be bored! I like going to the cinema to watch a new film or just going for a walk with friends and to the picnic, especially in summer. When it comes to enjoying something relaxing at home I prefer reading or listening to music. For me, my free time should be some kind of a refreshment and a source of inspiration.
Our personal opinion of this Lady
Iryna is an active person with a kind and loving heart. She is very calm and not conflict person, quite modest and looks very serious and responsible. She wants to find the only man who will be with her forever.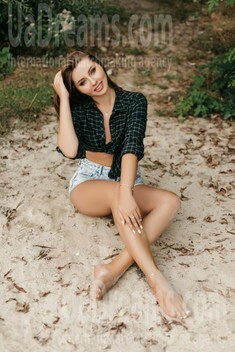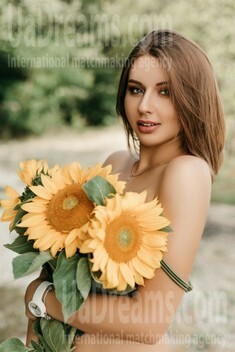 My typical day
Starting a new day I usually wake up early, prepare breakfast and do some domestic chores. Mornings are always busy, because of many work and a lack of time. During my typical workday, I am responsible for my clients because I work in a chemist's. Besides, I have a course in cosmetology. Every day I am doing a tattoo of eyebrows and lips. I like what I am doing. Most of all I like to spend time with my friends especially when the weather is fine. We like to pass the time outdoors playing in the fresh air and walking through the park.