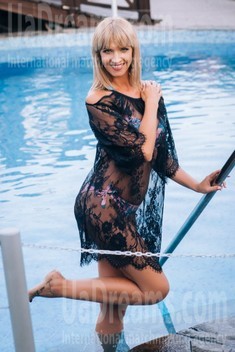 The type of man that I desire
I desire a Man whom I can trust, I want to trust Him my love, my kids and my life... I see my Man in my dreams and He is very caring, loving, tender, kind, respectful. He knows how to make me smile and he is ready to support me when I am upset. He never makes me cry. My Man is my best friend, partner and lover. We can talk about everything, we have no secrets from each other. I like to care for Him and He likes to care for me, we are just happy together and we never want to be apart, we are in love. I described the Man from my dream...maybe it's you:)?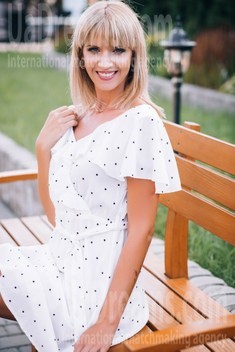 What I do in my leisure time?
I am a single mother and I work a lot to give my kids a nice life, but I try not to let this daily routine make my life boring and uneventful. In summer being in the nature with my family, or my friends is the best way for me to relax and to recharge my batteries. I like hiking, camping, making dinner on the fire, sitting on the bank of the river, biking in the forest, playing volley-ball. In winter when it is cold and spending time outdoors is not very pleasant and comfy, I like to invite my friends to my house, to treat them with my famous cheese cake and homemade wine. You are welcome;)!
See her fascinating movements and charming smile...
Feel as if it was your first date with this lady — it is worth 1000 pictures!
Watch this video for FREE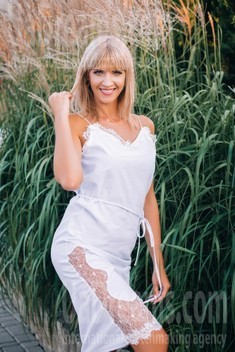 My typical day
I like to get up early and to have a few minutes of silence before my kids will come in the kitchen and we will have breakfast all together. Then kids go to school and I go to work. I start working at 10 a.m. and I usually finish at 6-7 p.m. After my work I meet with friends, sometimes I walk, sometimes I do shopping. On Fridays my kids come to pick me up from work and we go to eat pizza together, its our family tradition:). In the evening when I am at home I make sure everything is in order, I take care of my kids, of our cat and I usually go to bed at 11-11.30 p.m. my time. I like to fall asIeep before midnight.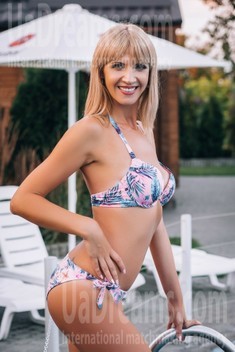 How would I describe myself
I am an optimistic lady, I have never been spoiled by my life that much, but I used to find good things in everything. I am healthy and pretty. I appreciate my parents who love and support me, I appreciate my friends who are always with me and they can share my joy and my sadness, I have a nice job I like, I am blessed with the best kids on earth - my daughter and my son. I am a happy mother. I know I will be a happy Woman too, I know how to love and to be sincere. Once I meet my Beloved Man I will treasure Him and will never let Him go.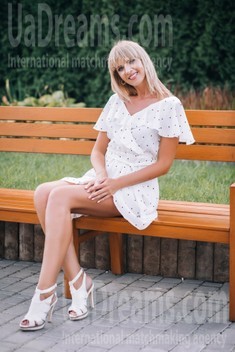 My future goals are
My future goals are to have a nice and strong family, to be a happy mother and a happy woman, to be a successful woman, to be a great support to my future husband and to work together on a well-being of our family.
Get a much better idea of the lady's personality!
Discover her life and secrets no other men know :)
It's intriguing like finding an unknown world...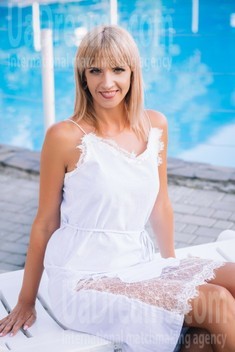 Our personal opinion of this Lady
Iryna has a very nice and quiet personality, she is very open and sincere and her charming smile can melt your heart. She is a lady who already has an experience and she knows what she wants to do with her life. Iryna knows to treasure real things like a nice treatment, care, tenderness, support and of course love.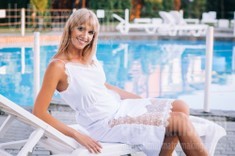 About my family
I was brought up by the best parents and I am very grateful I still have them in my life. They are the best example for me and I dream to have the same understanding with my future husband. My mother and father support me and my kids very much, they helped me to go through my divorce and I appreciate everything they have done and they keep doing for us. I also have an elder brother who is my best friend, we are very close and we love to spend time together. We often organize family meetings and gatherings and we never need a special occasion to do that.