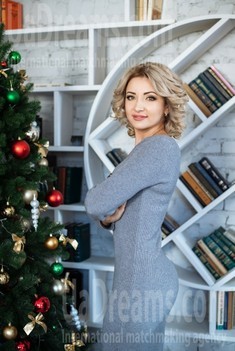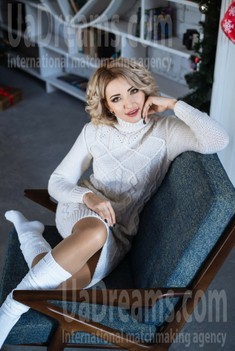 The type of man that I desire
When I was a little bit younger, I had a lot of requests for men. I wanted him to be handsome, rich, intelligent, educated, generous, and so on. But as a little bit older, I did a reassessment of my values. At the moment, the material part and appearance of a person are absolutely not important for me. I want to meet someone I could really make happy and this, in turn, will help me to feel like the most joyful woman in the universe.
See her fascinating movements and charming smile...
Feel as if it was your first date with this lady — it is worth 1000 pictures!
Watch this video for FREE
My future goals are
Perhaps the biggest goal at the moment is to find a loved one and create a happy family with him. A family in which children's laughter will be heard, there will be a smell of a tasty dinner and an atmosphere of comfort. I also want to continue to develop and improve in work. I want to open my beauty salon which will be known not only in my city, but throughout the country. And my family will be my support.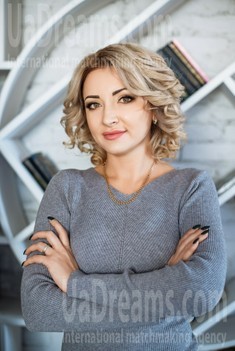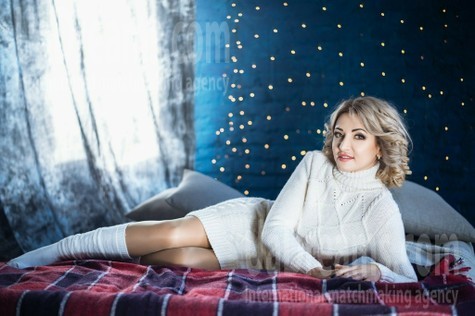 Get a much better idea of the lady's personality!
Discover her life and secrets no other men know :)
It's intriguing like finding an unknown world...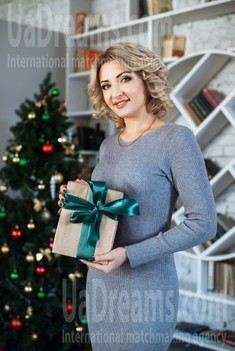 About my family
The family for me is a support, warmth, and pacification. When I have my relatives behind my back, I am capable of great starts. Relatives always will be my support. Despite any life circumstances, you can hope on a warm word, a sincere smile and a hot dinner at home. My family is not big, it's me, my mother and my father. We always try to find a compromise. I love my family very much!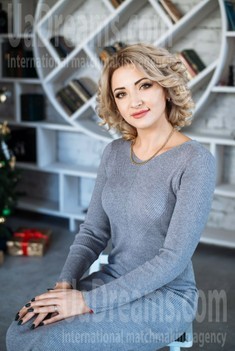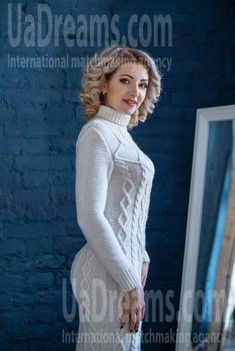 Our personal opinion of this Lady
This girl knows what she wants from life. She is very purposeful. She always keeps her word. She is easy-going.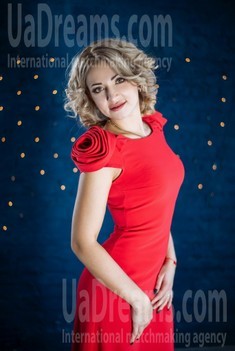 My typical day
My day is more like a race. I wake up early in the morning. I quickly make breakfast, it is a cup of hot coffee. Then I go to my favorite job. There I spend all day making people happy and more beautiful. I love to create beauty. I usually make my own schedule myself. I come home from work tired but happy that made the world a bit more beautiful. Of course, when I have my own family, I will devote more time to my family and my beloved husband.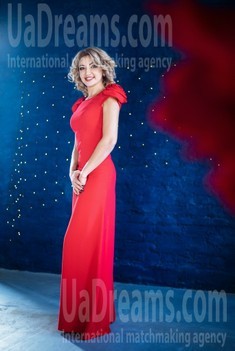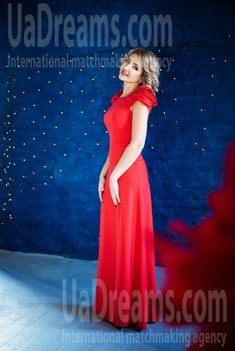 What I do in my leisure time?
What do I like to do in my free time? Hmm, unfortunately, I don't have as much free time as I would like. I have a very active life. I work almost all the time, but after work, I can relax in the evening, I make a hot foam bath, I light candles and listen to music. It helps me to relax after a hard day at work. Sometimes I meet my friends, we like to visit cozy cafes and gossip with a cup of aromatic coffee.
How would I describe myself
It is very difficult to talk about myself, but I will try. I am a versatile person, I am interested in everything that happens around. I lead a healthy lifestyle, strive up the career ladder and often experiment with cooking. And I'm very punctual. I do not like when people do not fulfill their promises and are late for meetings without any particular reason. I love the first greens in the spring, walking under the summer rain, and when the snow creaks under my feet in winter. I prefer to remain a mystery. So can you solve me?