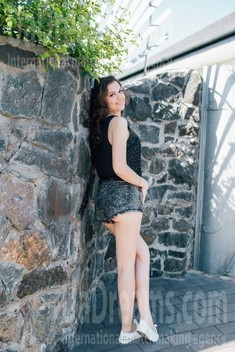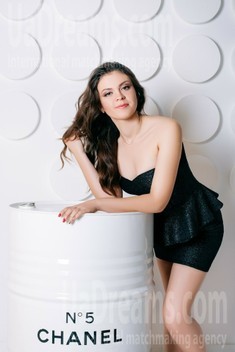 What I do in my leisure time?
A person who has a fascination - an interesting person with whom it is never boring. Hobbies make it possible for a person to fully show himself. People with enthusiasm are very different. I am a person who does not look like anybody else, because I transmit ordinary things in my own way, investing there a part of my soul. Also I am interested in anything. What can I say about my admiration? This is most likely what I am doing with great pleasure in time-free activities and homework. I like to embroider, whistling, knitting, sewing, canzashi. That's my great passion) Decorative applied art seems to be very interesting for me.
See her fascinating movements and charming smile...
Feel as if it was your first date with this lady — it is worth 1000 pictures!
Watch this video for FREE
How would I describe myself
I hope that my uniqueness will impress you and we can find our wave)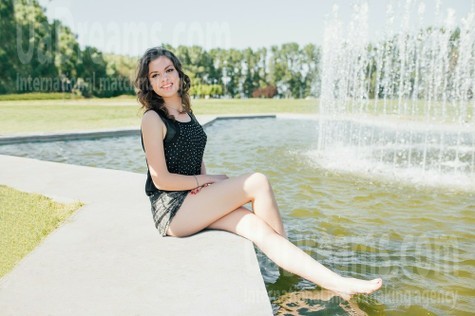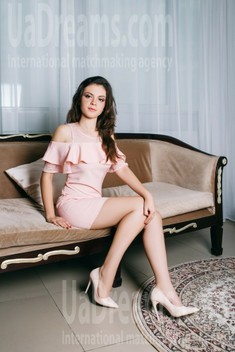 My future goals are
Now I study at the University and I am going to be a teacher in a primary school. I like kids a lot, that's why I chose this profession. I want to share my life with my soul mate, whom I am going to find very soon. I think it's good to be optimistic because it helps me to believe in happiness with my future man. A simple dream to be happy.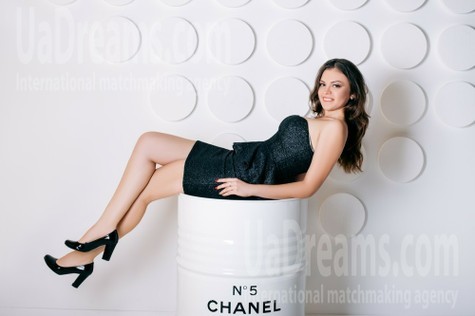 Our personal opinion of this Lady
Beautiful, responsible, kind, caring and cheerful girl.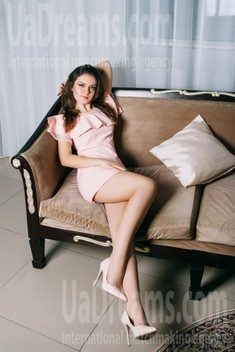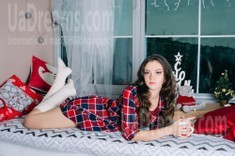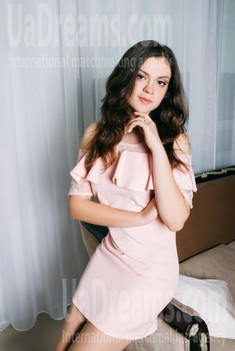 The type of man that I desire
For me the most important value in relationships is love. What can be better?!Without love people can't create a real family and build something serious. Also communication and frankness are the main part of it, which make us stronger and closer to each other. I think everything is in our hands. I would move heaven and earth for my soul mate happiness. That's why I want a loving and caring man who will be ready for a real family. With whom I will never be afraid to open my inner World and enjoy this life.
About my family
I have an amazing family, it's not small, it is never boring with us) My parents are very positive and friendly people. Also I have 1 brother, he is 13 years old. I adore him, he is my sweet angel. Another family member is our funny cat - Gosha) Very tender and always likes to be near) In childhood I spent more time with my grandparents, they are my second parents) We used to spend our time together, of course it's not so often. It's so great that we can always find time for it. Because for our family it's very important to feel love and care.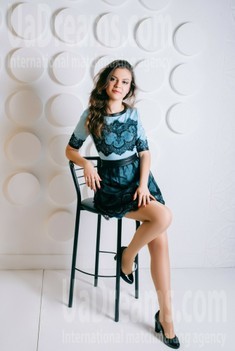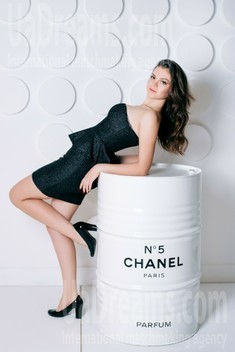 See her fascinating movements and charming smile...
Feel as if it was your first date with this lady — it is worth 1000 pictures!
Watch this video for FREE
My typical day
I study almost all the time. But I am always open for activities and something new in my life. I am not a boring person. I am used to keep my body healthy, go to the gym 3 times per week. Also I like to meet my friends and spend time together. It can be fresh air, if the weather is great or bowling, tea time, cinema, picnic. The most important is to have a good company with whom you are never tired. Who can always support you and help you in difficult situation. It's great to have real friends) And of course I can't live without my decorative applied art.