Birth Date
Height
Weight
Eyes
Hair
Build
Glasses
She is
Smoke
Drink
9 April
165cm 5' 5''
52 kg 114 lbs
green
blonde
slim (slender)
No
left-handed
No
Socially
Field of activity
Education
Marital status
Single and No children
Want to have children?
will decide with my husband
I'm looking for
Marriage, Romance, Relationship, Dating, Traveling
Birth Date
City
Height
Weight
Eyes
Hair
Build
Glasses
She is
Smoke
Drink
I'm looking for
9 April
165cm 5' 5''
52 kg 114 lbs
green
blonde
slim (slender)
No
left-handed
No
Socially
Marriage, Romance, Relationship, Dating, Traveling
Field of activity
Education
Marital status
Single and No children
Want to have children?
will decide with my husband
My Languages
Ukrainian
Speaks since childhood
Russian
Means is a native speaker, needs no help in speaking
English
Familiar with frequently used expressions and able to express oneself in everyday situations.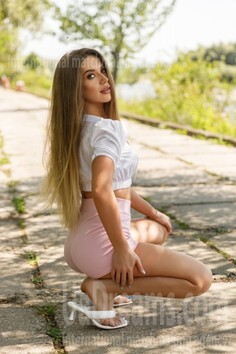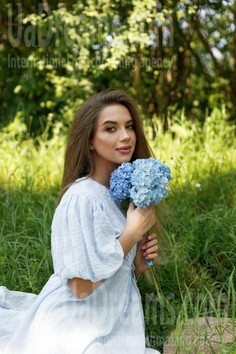 What I do in my leisure time?
In my free time, I like to do many interesting things I really love. After work, I go to the gym and train a lot. Yes, I can connect teaching and sport lol These two things are the big parts of my life over the last few years. When I have more free time I like to plan my trips to the mountains. Very often I do something spontaneously without planning anything. Of course, I like to spend some time to relax before going to bed. To watch an interesting movie or serials. Hope one day I will not feel so lonely and someone will join me :)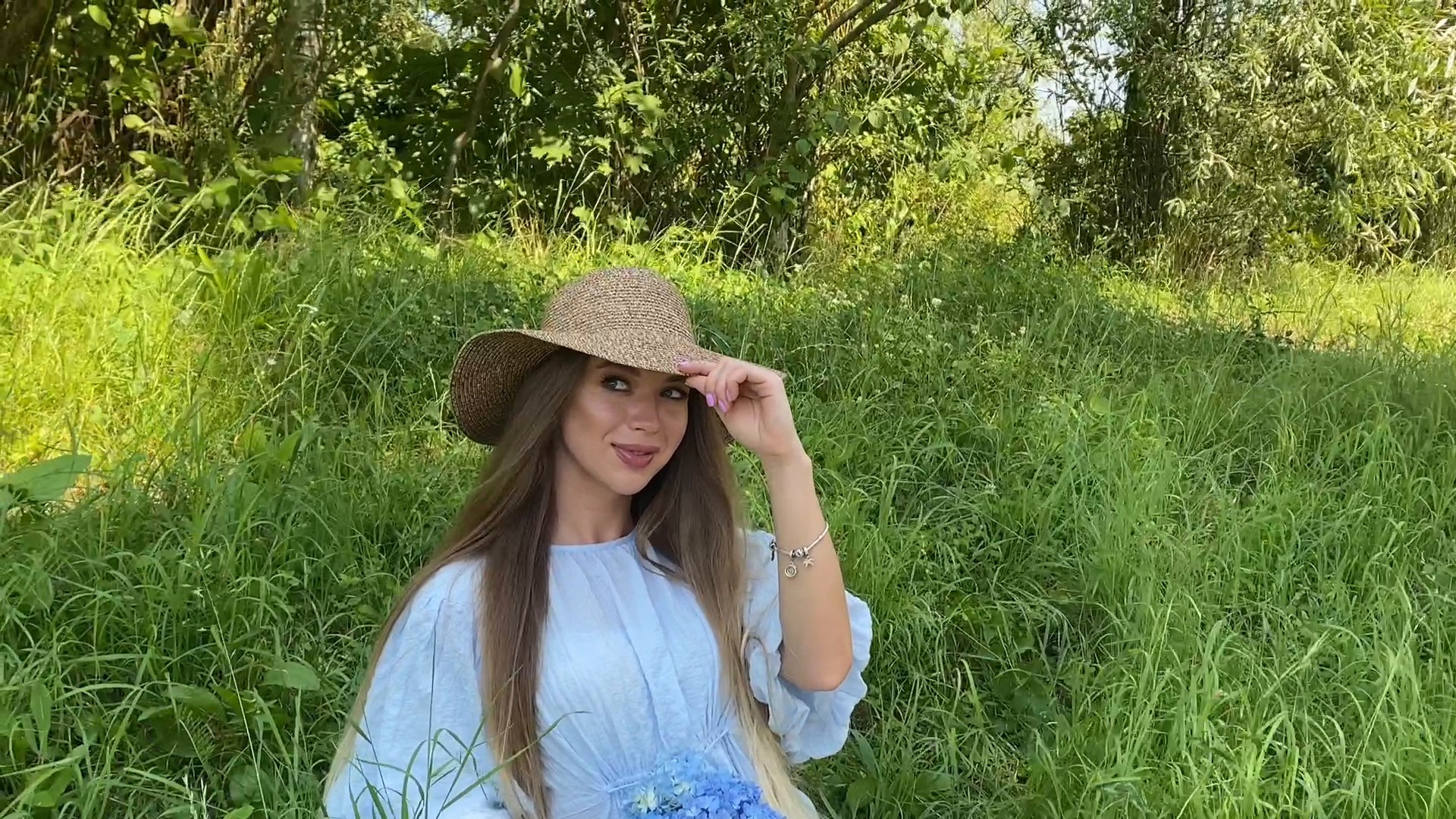 My typical day
Usually, I wake up in the morning and start my day by taking a shower and a cup of tasty coffee. Yeah, I am a coffee person :D My work is the main part of my day but after it, I meet with friends or visit a gym. It's also a kind of relaxation that I like. I think it's important to keep in shape. I work out for an hour or so and return home. After supper time I like to watch TV, surf the Internet or just read a book. Very often after work, I like to make different hand made things. Just for developin myself :)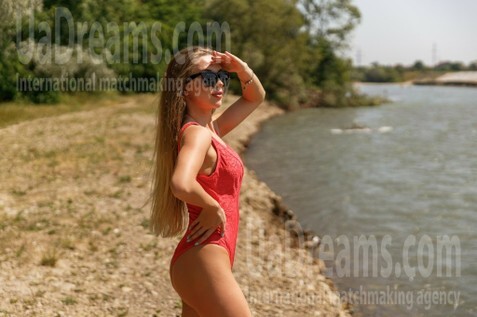 The type of man that I desire
I would like to meet a man who would be respectful, caring, and honest. I need a man who is family-oriented first of all. If both people are striving for a long term relationship and ready to create a happy family, they will definitely succeed :) I do want to find a person with who I can share everything and who will understand me no matter what. It can be a man who will make my life complete, support me and protect in every situation where I will need it)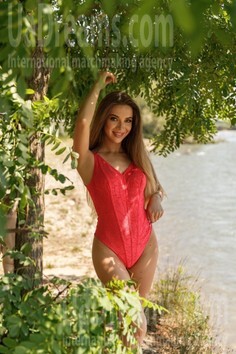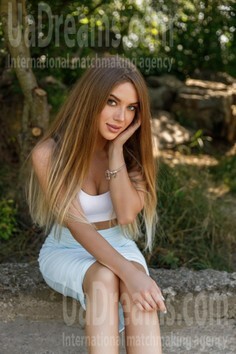 My future goals are
I think it's very important to set up your goals. Like any person, I have my own dreams and aims. First of all, it's a strong family in the future. Being a good mom to my kids, loving wife for my husband is the basis of a successful life. In the future, I want to have my own business. So it's very important for me to have support from my husband, it's easier when there's someone, who will always listen to your ideas and share your interest. Who will have faith in you and be fired up with common things?)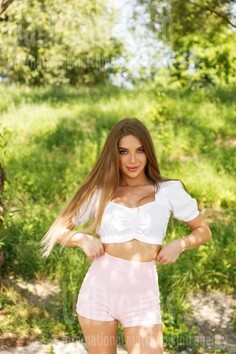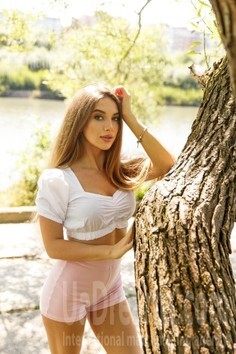 About my family
My family consists of 4 people. They are mom, dad, younger brother, and me. I live separate from them with my cat lol But of course, we like to spend time together and I visit them so often. Time with them is a great value for me) My parents taught me a lot of good things in life and I am thankful to them for who I am. I think my family is an example of good values and how people should support each other.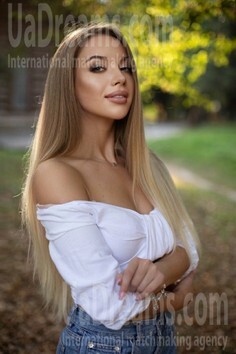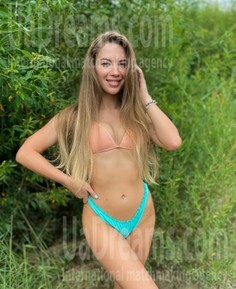 How would I describe myself
About me, I can say that I'm a simple individual, laid back, and caring. Like any other person, I have my ups and downs. I try to look at everything from a positive perspective and get a better understanding of a situation. Each day for me is a kind of experience that makes me stronger either it's bad or good. I'm open to new things, new adventures. I like to learn and enrich my outlook.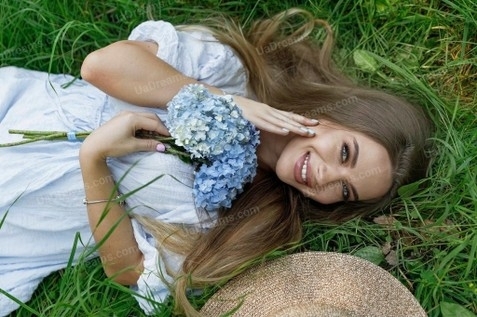 Our personal opinion of this Lady
The lady is a very attractive, polite lady with an excellent sense of humor. She seems very kind and caring. She is an optimist and always tries to look for the best in any situation. She is a charming, responsive, and family-oriented lady with true family values. It is very easy and comfortable to talk to her, as Yulya is an open person and ready to help. The lady is unique in her own way :)