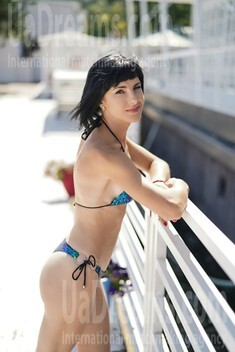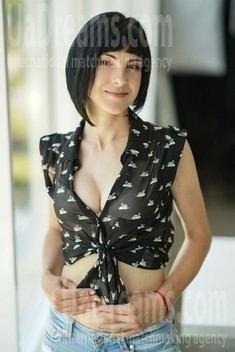 How would I describe myself
I consider myself a very responsible woman, and I just can't stand when I'm being ignored or neglected. I can't withstand when someone is lying to me, as I find it disgusting. Also, I can't agree with a person, who is egocentric or narcissistic, as I find it absolutely foolish and ignorant, to think about people around with such impoliteness. I have a pet called Persik (Peach in Russian), he can be a nuisance sometimes, but anyway I like and care for him. On one hand I love sweets, but on the other hand I'm not a fan of them. I used to live and work in Poland for some time.
See her fascinating movements and charming smile...
Feel as if it was your first date with this lady — it is worth 1000 pictures!
Watch this video for FREE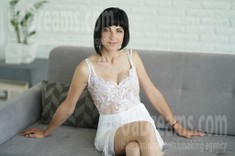 Our personal opinion of this Lady
She's a hard worker, with good standards, in general a good girl.
What I do in my leisure time?
Usually, when I have spare time, I read interesting life stories and watch documentaries, in general everything which correlates with psychology. Also, I am fond of esoterics, horoscopes, tarot cards and psychology in general, as I find it interesting to understand people by simply looking at him and having a small talk. I sometimes mess around in a garden, because I was growing in a village and I've spent a lot of time outdoors.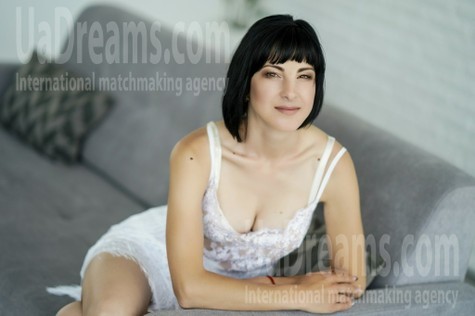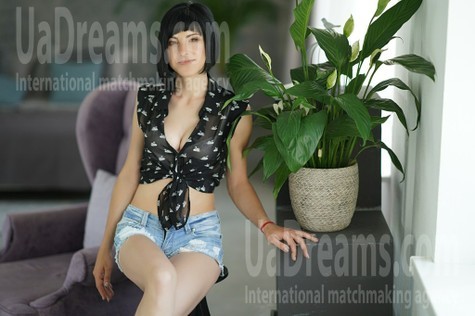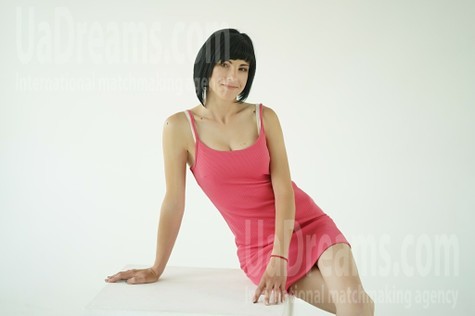 My typical day
So, my typical day starts at 08:00 AM with preparation of breakfast, after that I usually clean up my house before leaving, then I start gardening (or merchandise at the mart). After that I cook myself a nice dinner, and then I clean-up what's left. After a long, hard-working day, I sit in my chair, and start reading something that caught my interest. Then I start ironing my clothes for the next day, when that is out of the way I prepare myself a tasty supper. And after eating I get into shower to clean myself of everything bad from the whole day, and only after that I can rest assured that I'm ready for the next day.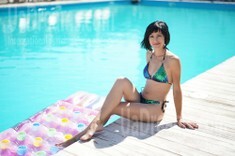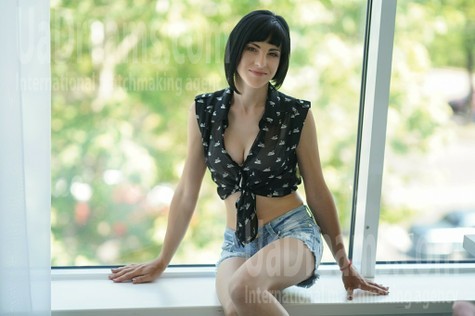 My future goals are
Well, as all people want, I want to fix up my back, and maybe even consider studying for a massage therapist. If I can't do it, I should expand my knowledge in psychology. In a meantime, I would try to make my home more and more comfortable. Also, a great addition would be making a family with two beautiful children and a good husband. I would love to take a trip to Spain, Germany, Paris and Moscow.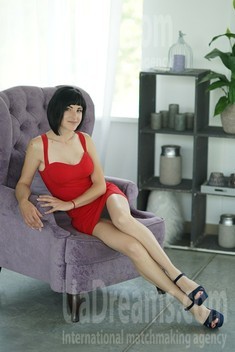 The type of man that I desire
A man of my dream would be: a resilient one, who will always cheer me up when I'm down, obedient one, that will in no circumstance betray me, preferably healthy as an ox, a generous one, the one that is able to care and respect, one who has a purpose in his life and a workaholic. As I think the thing that makes a long-term relationship is a respect for each other, appreciation to one another, patience and of course friendship, as all relations start with friendship.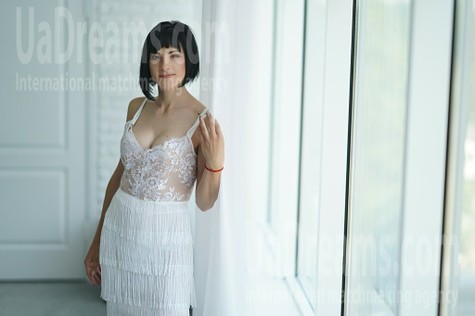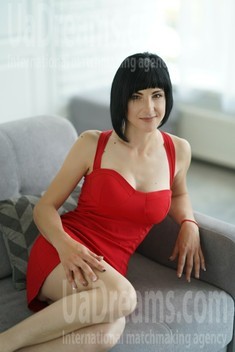 See her fascinating movements and charming smile...
Feel as if it was your first date with this lady — it is worth 1000 pictures!
Watch this video for FREE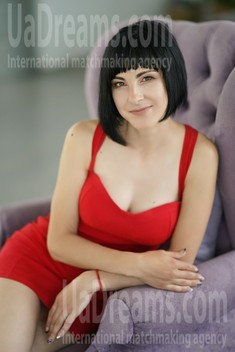 Get a much better idea of the lady's personality!
Discover her life and secrets no other men know :)
It's intriguing like finding an unknown world...


About my family
I lived without a father, but with a mother, grandad, grandma, uncle and my brother and sister. Anyway, I grew up as a proper lady and I'm thankful for my close relatives. I still keep very warm relationship with grandma, mother and sister. We accept each others flaws and help each other out. We consider each other friends.