Birth Date
Height
Weight
Eyes
Hair
Build
Glasses
She is
Smoke
Drink
3 May
173cm 5' 8''
52 kg 114 lbs
green
blonde
slim (slender)
No
right-handed
No
Socially
Field of work
Medical/Health
Marital status
Divorced and I have children / 1 boy
Children age
15 y.o.5 October
Want to have children?
will decide with my husband
I'm looking for
Marriage, Relationship, Dating
Birth Date
City
Height
Weight
Eyes
Hair
Build
Glasses
She is
Smoke
Drink
I'm looking for
3 May
173cm 5' 8''
52 kg 114 lbs
green
blonde
slim (slender)
No
right-handed
No
Socially
Marriage, Relationship, Dating
Field of work
Medical/Health
Marital status
Divorced and I have children / 1 boy
Children age
15 y.o.5 October
Want to have children?
will decide with my husband
The type of man that I desire
I have always admired people who confidently go to their goals and achieve them. I really appreciate this quality in people and would like to meet a purposeful man.There are only two things I cannot forgive my partner: cheating and alcohol abuse. I really want to create relationship based on love, respect, trust and understanding. It is very important to find a compromise in everything. I believe in love and passion with one person for all life. Nobody is perfect, so I am open for communication to explore all the qualities of my man, both good and bad. To share with him both joyful moments and sad ones.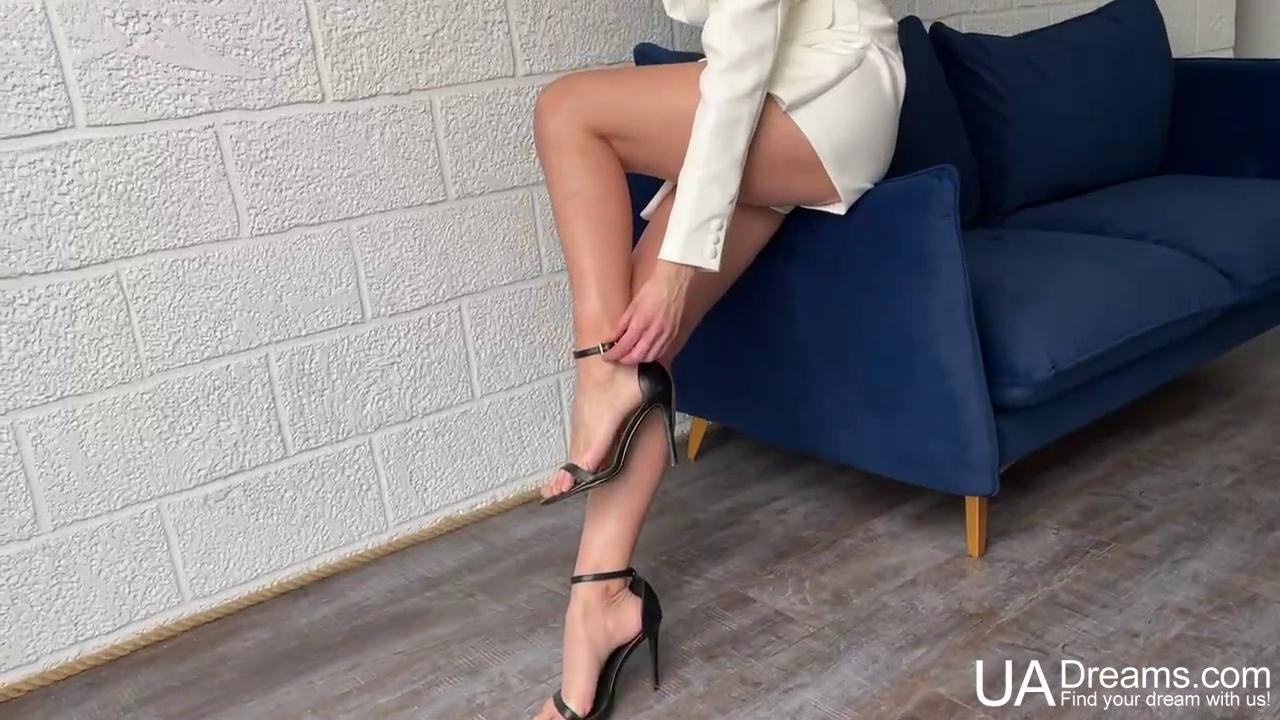 My future goals are
My biggest dream is to create happy well-knighted family. When you have support of loved people you may achieve any aims in your life. I work in a beauty saloon and think that would be wonderful to create my own Beauty Room in the future. But I am more family oriented lady.
About my family
My family is not big and I dont have sisters or brothers. My parents always taught me to be responsible for everything I do. My mom Tatiana still works in Medicine. She is a Therapist. My father is a military. They were strict, but loving parents. We are still a well-knitted family and my mom is my best friend. My son Nikita and me love to spend time with my parents, even when they are separated. We spend weekends and summer time all together with great pleasure.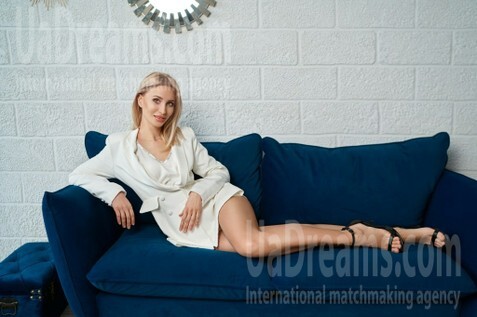 How would I describe myself
People say I am a reliable and responsible person. At work I have to communicate with a lot of people and, to be honest, it brings me pleasure. I am calm and always friendly and like to get to know people better in communication. Perhaps my profession disposes people to share their secrets with me, but many also say that I am a good psychologist and often give good useful advice that works. I love to help people. I am romantic and always loved romantic music (like sax).My favorite cuisine is Italian. I don`t know why but maybe in my previous life I used to live in Italia :)
What I do in my leisure time?
When I have free time - I pay a lot of attention to sports and to my body. I like Horseback Riding. In general, communication with animals has always brought me a lot of pleasure and charged me with positive vibrations. I also really enjoy doing yoga. It helps to relax especially after a hard day. I also like to attend fitness classes. This helps to maintain a beautiful shape. Sport has always been a part of my life because it helps me to keep my body in a good shape and gives me lightness. And of course I devote time and attention to my son every day. He is a teenager and is very independent, but I believe that the family should always devote time to each other, help and support in everything. I want him always to be able to share with me his ideas, wishes, dreams and even problems. I want he could always rely on me.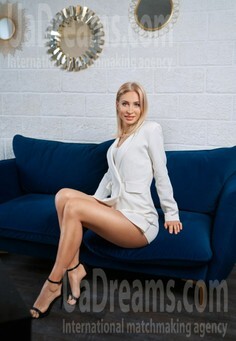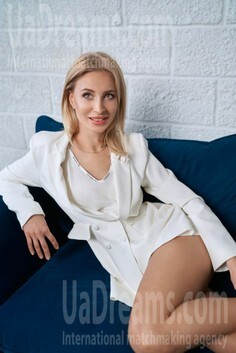 My typical day
No matter when I start my day, the main thing is to start it with a smile, in a good mood and always with a delicious breakfast. I always prepare breakfast for myself and my son, and I think this family tradition will please my future husband :) During the day I am at work or spend time with my son. Or I go in for sports. In the evening I communicate with my son, family, or meet friends, or cook something delicious.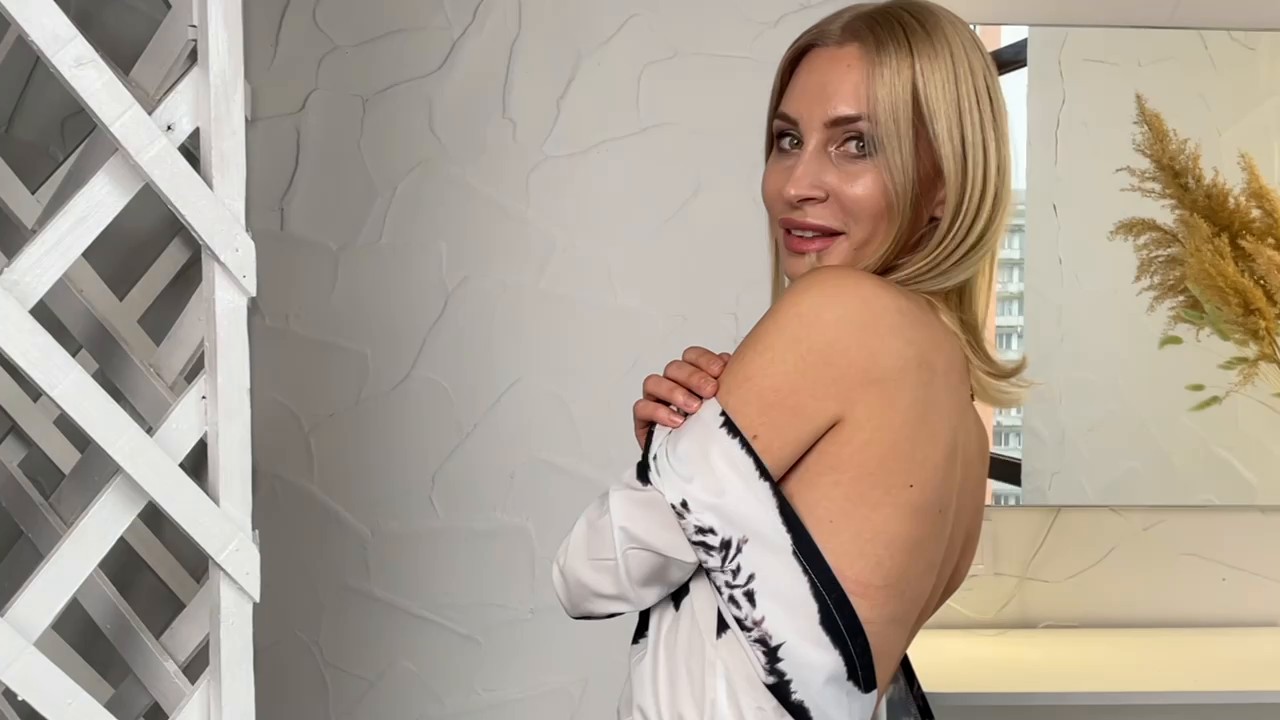 Our personal opinion of this Lady
A modest, but very polite and pleasant lady. She is open in communication and really needs a loved one who can support her. Julia is positive and understanding. Dreams about family life and spending evenings in hugs of her beloved man.