Birth Date
Height
Weight
Eyes
Hair
Build
Glasses
She is
Smoke
Drink
14 November
173cm 5' 8''
58 kg 128 lbs
hazel
light-brown
slim (slender)
No
right-handed
No
Socially
Field of activity
Architecture/Interior
Occupation
Furniture Designer
Marital status
Single and I have children / 1 girl
Children age
10 y.o.21 October
Want to have children?
will decide with my husband
I'm looking for
Marriage, Romance, Relationship
Birth Date
City
Height
Weight
Eyes
Hair
Build
Glasses
She is
Smoke
Drink
I'm looking for
14 November
173cm 5' 8''
58 kg 128 lbs
hazel
light-brown
slim (slender)
No
right-handed
No
Socially
Marriage, Romance, Relationship
Field of activity
Architecture/Interior
Occupation
Furniture Designer
Marital status
Single and I have children / 1 girl
Children age
10 y.o.21 October
Want to have children?
will decide with my husband
What I do in my leisure time?
Although I work from home place, I got used to working a lot. That is why spending time with my daughter Alicia is a true pleasure for me! We never get bored together! We play both active and intellectual games, sometimes watch films and cartoons at home or go to the cinema. I am quite sportive, I adore going to gym, now they are closed due to quarantine so I do workout exercises at home and go running in the morning. I like painting, besides being a designer needs me to be good at it. I like to create beauty and to make any place stylish and cozy at the same time.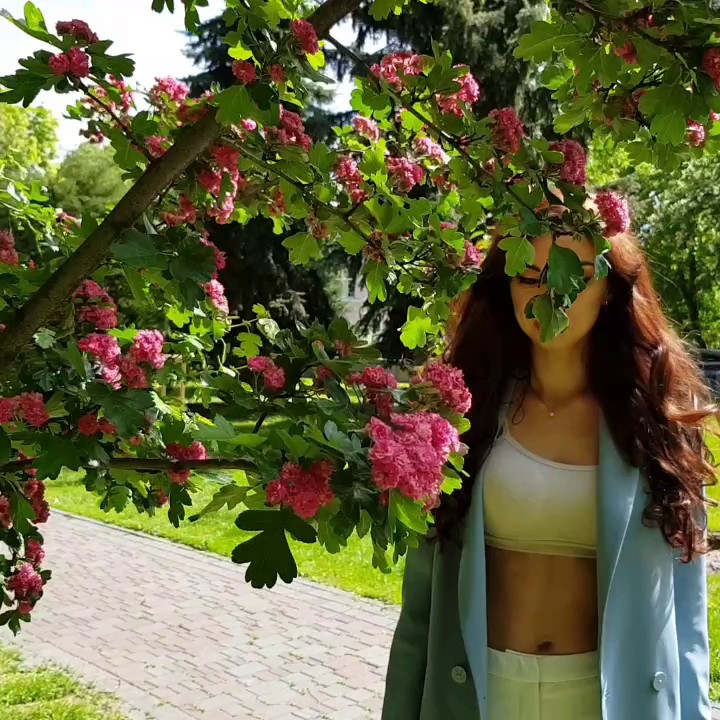 How would I describe myself
I am a kind, tender, caring and loving lady. I like to think that I am interesting, communicative and open-minded. I like improving myself as a person. I am an ambitious lady. We have a good proverb here: water never flows under settled stones. I believe I will achieve everything I dream about if put some efforts and the right person is next to me. And my man will also have my support, always :)
The type of man that I desire
I am mature enough to know what kind of a man I desire. He is strong-willed and has some ambitions. I want to be proud of my future husband. He is the man of his words. I dream to meet a reliable and loyal man, caring and loving. Is it you?
My future goals are
Like any woman, I want to love and be loved. I want to have someone who will need me and to be an inspiration and support for my beloved man. I know, it sounds trite, but I dream to build a happy and friendly family. It would be great if we could travel together. I dream to see so much in this huge incredible world! I have some professional ambitions as well. I want to keep running my craft and one day I will become a famous furniture designer. :)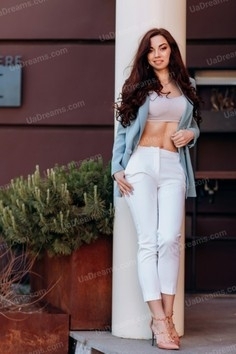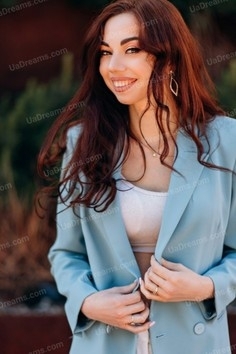 About my family
It was such a happiness to be grown up in such a friendly family. My granny is the example of wisdom for me, my mum - a soul of tenderness and love, my father is the best example of a real man. My parents and my younger brother are far from me now but I do feel their love and support despite the distance. So, three females of different generations live happily in our house and they get well: my granny, me and my angel Alicia (I almost forgot about our cat, it's also She ;)). But I have a sharp feeling of loneliness. That is why I am here.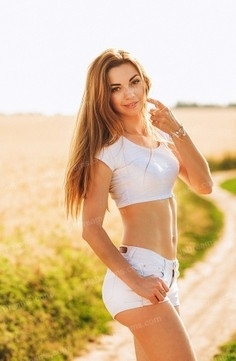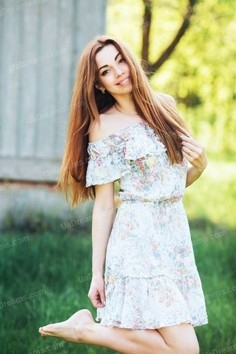 My typical day
I am used to getting up early in the morning. My every day starts with a glass of water with lemon and jogging. It gives me so much energy to meet a new day! Then I cook breakfast for Alicia and help her to get ready for school. As I work from home I don't have a schedule. Sometimes I go to meetings with my clients or have a cup of coffee with my friend. Usually, in the evening I help my daughter to do home tasks and we can draw together, play a bit or take a walk.
Our personal opinion of this Lady
Julia is a fantastically positive person! This lady is open, polite, feminine and tender. Seems, she has got a volcano of energy and passion inside - passion to life! We believe, such a treasure will meet the man of her dream here.