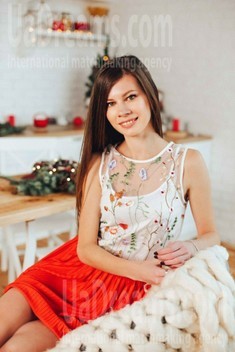 About my family
My family is very small. I have only my mother. I am very close to her. Anyway, I would like to have a big family. I wish my future one will be big and friendly. I always imagine how we gather in a dining room for the holidays and enjoy time together. I want my house to be full of joy and happiness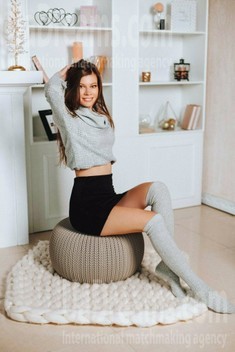 Our personal opinion of this Lady
We think that this woman is very kind and well-mannered. She is very open and smiling. She is ready to be a good mother and will be a good wife ! We wish her good luck and hopefully she will find the man who will treat her as a flower
See her fascinating movements and charming smile...
Feel as if it was your first date with this lady — it is worth 1000 pictures!
Watch this video for FREE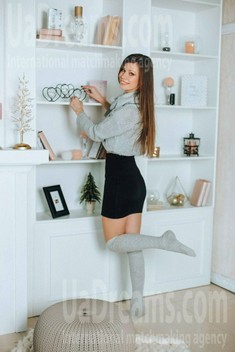 What I do in my leisure time?
My free time I try to devote to the things, which bring me pleasure. I love running, to keep my home sweet and cozy. I like to create handmade things. I like reading. I prefer to read books which help me to lift up myself and helps to understand other people better. I love nature and to walk in the forest. I like to spend time with my friends and to meet new people. I am sure that each of them teaches us to be better with their own example.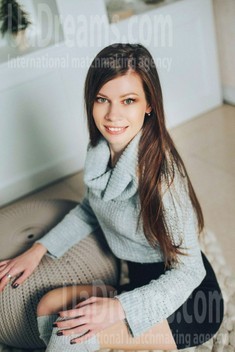 My typical day
My day starts with exercises. I like to keep fit. Then I cook breakfast and go to work. I usually have a cup of coffee as soon as I arrived to office. I like to talk with co-workers and then I start my work. In the evening I usually have supper with my mom. She is a very good woman. On weekends I make time for myself and friends.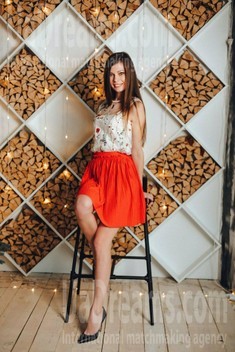 My future goals are
Sure the main goal for me is a family. Loyal, happy and friendly )) I want also to make time for my hobbies and to develop myself. I am a very easygoing person and I find happiness in small things. So my main goal is to be happy !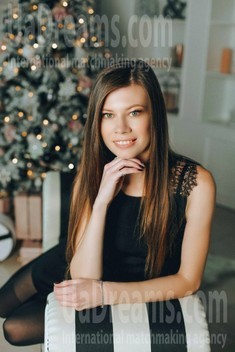 How would I describe myself
I think that life is very easy and we are the one who tries to make it complicated. I never get angry and never think about the past. I enjoy life here and now and want to find a person who wants to live life but not to think about the past or build miracle castles.
Domestic abilities
I like to work about the house. I have my house roles. To close everything which is opened. To treat the one who is hungry, to hug the one who is sad and give a kiss to your beloved to share your positive energy with everybody. Do you accept those roles ?)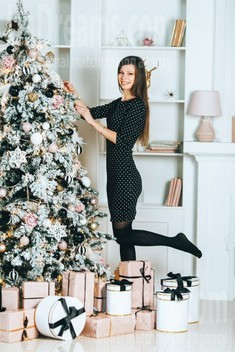 The type of man that I desire
I want to find a man who is honest and loyal. I want him to be family oriented and to respect family. I also want him to be a kind person with his own hobbies and interests. I want him to be able to talk and share his thoughts. I need a man who is responsible and open to everything around )