Birth Date
Height
Weight
Eyes
Hair
Build
Glasses
She is
Smoke
Drink
24 April
167 cm 5' 6''
58 kg 128 lbs
brown
black
petite
No
right-handed
No
0
Share your love with Julia!
Share your love with Julia!
Birth Date
City
Height
Weight
Eyes
Hair
Build
Glasses
She is
Smoke
Drink
I'm looking for
24 April
167 cm 5' 6''
58 kg 128 lbs
brown
black
petite
No
right-handed
No
0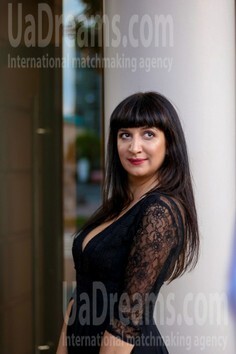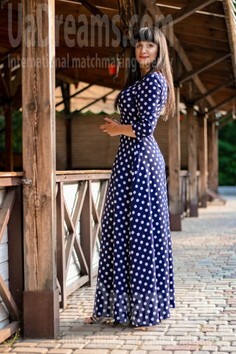 The type of man that I desire
Would love to meet a caring and loving man, who likes children. I appreciate honesty, sincerity, gentleness and wish to work on things. I am not lazy myself and would love to meet a man who likes to be active, who likes to reach his aims and goals and to recreate powers with a good rest with family after). Well, write me and I will tell you more)
About my family
I have an amazing family, really, my parents are happy together, I still see the love towards each other in their eyes), my wonderful son who is also my best friend, I have two brothers which I am in very trusting and loving relations with). They are reliable, caring and having families on their own). We used to cover each other when being kids and still are very close and helpful, ready to deal with any kind of issues, together. My family is my castle.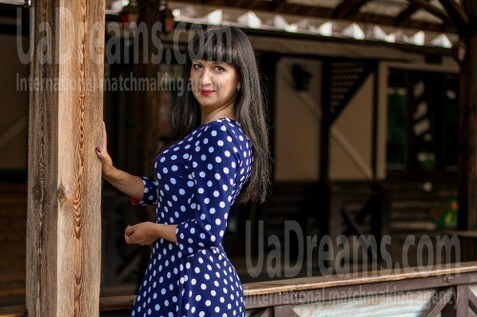 My future goals are
Nobody is born to be alone). It is amazing when you have your family, your friends, your interests). Work which you like and health to live this life your way). Do we need much for happiness? No). Everything is easy), I am searching for the one to share my life and dreams with), that's it).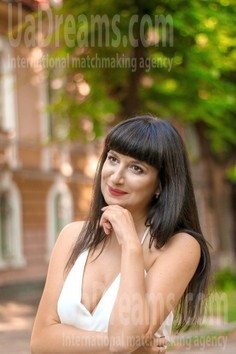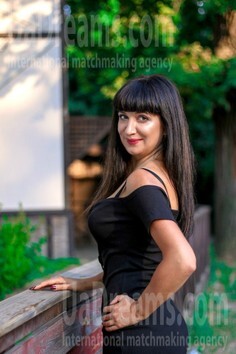 How would I describe myself
I am an optimist, very easy-going. I do believe that there are no perfect people and if you feel happy being together, you can deal with anything. People should respect and trust each other. I hate lies and I do not lie. Nothing is stronger than the family. I want to become a loving and loved wife to a great man). That's my goal here).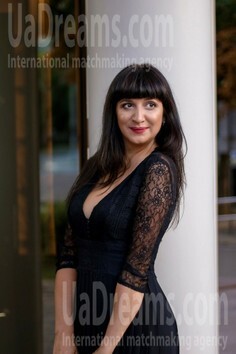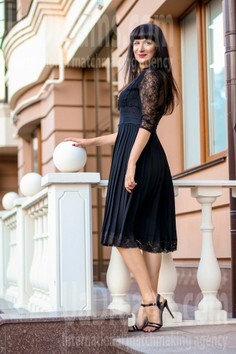 My typical day
Typical weekday starts from getting ready for work and walking Mark to school). The working day usually runs very fast and I am already flying to pick up my son, to spend time with him, or we go visiting my parents or cinema), then home, homework and rest). The weekend is more eventful with picnics, walks, camping and different things which are fun to do).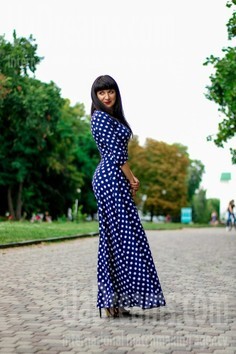 What I do in my leisure time?
What do women do when they have free time!?) ha ha) Nobody will tell you the truth), sure, we read books, spend time with the family, do sports and walk, but the most interesting things is when being all alone, having time for yourself with a cream on the face, mask on the hair, and a lotion on the body, watching a favorite movie, eating ice-cream), but tsss, let's pretend you never heard that), ok?)
Our personal opinion of this Lady
A very nice lady with a good sense of humor. Responsible, reasonable, reliable and kind. I am sure she will become a beautiful wife for a good man, hopefully with the help of our agency).
Lady will meet you in 11 hours Good luck!
Lady wants to chat with you in 11 hours
Lady offers to move chat for 11 hours
Lady declined invitation, but explains why:
Thanks but I can't come. Thanks though! Appreciate it!
She's online and waiting for you!
Lady is late, will be at 12:30