Birth Date
Height
Weight
Eyes
Hair
Build
Glasses
She is
Smoke
Drink
21 July
163cm 5' 4''
52 kg 114 lbs
hazel
brown
slim (slender)
No
right-handed
No
Socially
Birth Date
City
Height
Weight
Eyes
Hair
Build
Glasses
She is
Smoke
Drink
I'm looking for
21 July
163cm 5' 4''
52 kg 114 lbs
hazel
brown
slim (slender)
No
right-handed
No
Socially
Marriage, Romance, Friendship, Fun, Relationship, Dating, Traveling
Marital status
Single and No children
Want to have children?
will decide with my husband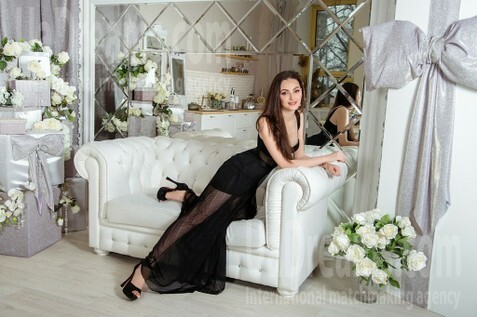 About my family
I have a rather average but very strong and loving family:) Right now it consists of my mom, grandma and me. I also have an older sister who already has a happy family of her own)) Although we had a lot of ups and downs, this has only bonded our family and made us stronger. They all taught me how important your family is. They showed me that the key to a loving family lies in mutual understanding, trust and sympathy. And this is something I want to bring to my own family as well.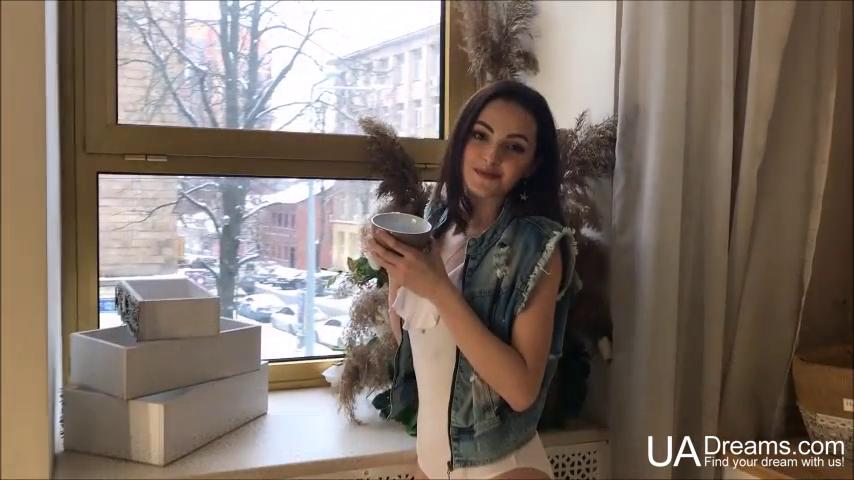 How would I describe myself
I am a very active, curious soul with a nice sense of humour and a lot of love and care to share. My friends say that I am also very supportive, helpful and full of sympathy towards others. I know how to find happiness in the tiniest things.
The type of man that I desire
I don`t have any unreachable desires towards my beloved one - I am looking for a simple woman`s happiness)) Someone loving, caring, affectionate, respectful, honest, smart and decent. This is not too much, right? I just need someone to take my hand and lead me to the life full of tenderness and passion;) Someone, who will create a cosy and warm home with me where both of us will find our peace and happiness.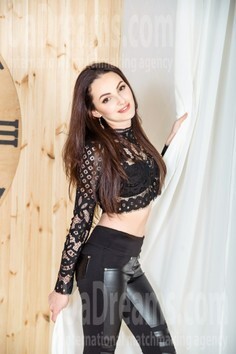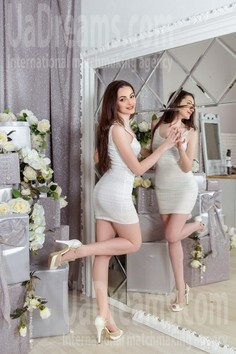 What I do in my leisure time?
Our lives are so quick and fleet and this is why I like enjoying every minute I have. I enjoy making a cup of tea, getting cosy on my bed and taking a book to submerge into the world of wonders or self-development :) And in the summer I like spending my days outdoors, tending to flowers and little flowerbeds in my little garden. I am a caring lady and the best way for me to spend my time if to take care of somebody or something - be it flowers, animals, myself or my beloved one;) Want me to take care of you too?)) I am sure you will bloom in my gentle hands.
My typical day
I like starting my day with a cup of hot sprightly drink! You know - the way you start your day influences your mood and sets the tone to the rest of the day)) On the workdays, I go to work and stay there till the evening. But when I am free, I dedicate my time to either household cares or self-care and self-development. The mandatory thing I do before going to bed is meditating. No matter how tough and long the day was - I always find a couple of minutes to sit silently, reflect on the day and let go of all the troubles and heavy thoughts.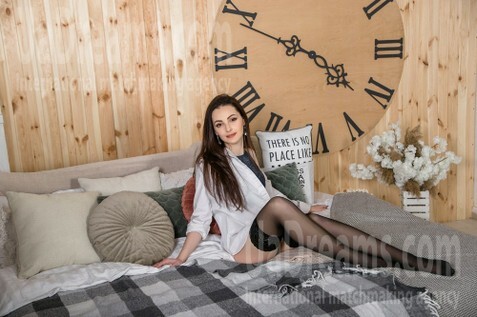 Our personal opinion of this Lady
Although the lady may be young when it comes to her age - her attitude and mindset show how mature she is. The lady gives the impression of a very kind, tender and gentle person who is looking for her soulmate to share her life with.
My future goals are
My main goal is to build a sincere, nice, strong family where every member will feel loved and cared for. This is what I dream of the most and want one day to make this dream come true)) Travelling is the other dream that I want to fulfill. And the best way to do it is to share all these emotions and experiences with my significant other. Will you join me?;)