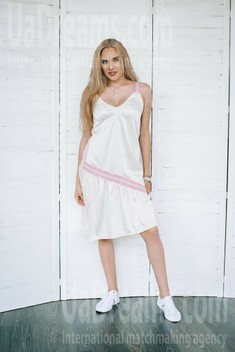 How would I describe myself
I'm young and active lady, who is full of life and energy.:) I like to study, to go in for sports, to learn foreign languages. I like having nice walks in the evening, but I dream about doing that with my beloved man. My parents are very happy together and I dream about having such a happy family too when I get married.I believe that we should always be grateful for what we have and enjoy every day of our life.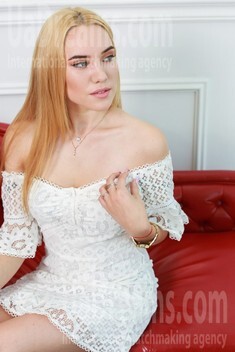 My future goals are
I'm a student and I'm on the first year of my studies in the university. So, one of my goals that I have now is to graduate from my university, but if it happens that I will find my true love and my future husband in the near future, I will be ready to take a break in my studies, as I want to become a good wife first of all. My mother did that when she met my father and she has never regretted doing that. I love traveling very much and one more of my goals is to visit as many beautiful and interesting countries as possible in the future. I also want to learn more foreign languages.
See her fascinating movements and charming smile...
Feel as if it was your first date with this lady — it is worth 1000 pictures!
Watch this video for FREE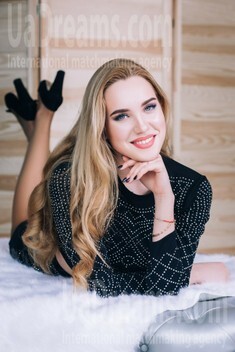 About my family
I live with my parents and with my younger brother. My brother is 5 years old and he is a wonderful child.:) I like to play with my brother and to look after him when my parents are busy. I also have an elder sister. I don't meet with her very often, because she studies in another city, but still we have a very nice relationship with her. My grandparents live not very far from that place where I live with my parents and with my brother. We like to visit each other often and to have nice family dinners. I like this tradition very much.:)
Get a much better idea of the lady's personality!
Discover her life and secrets no other men know :)
It's intriguing like finding an unknown world...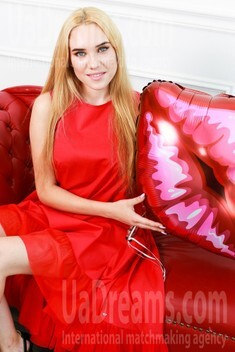 Our personal opinion of this Lady
The lady is very mature, even though she is very young . She is very self-motivated, serious, intelligent and she knows what she wants from her life. The lady has a nice personality and strong family values.
Domestic abilities
I live with my 5 year old brother and he doesn't like to keep his toys and clothes in order very much.:) That's why there is a mess in our house quite often, but I'm always ready to help my mother with doing cleaning when I come back home from my studies and when I have days off. I also help her with doing the laundry, cooking and washing dishes. My father helps us with doing those things too sometimes. I really like that, because I know that many men here in my country think that those types of work are for women only.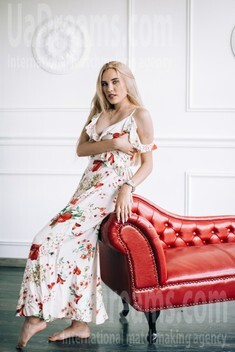 My typical day
I usually start my day by taking a shower, doing some morning exercises, having breakfast and playing with my cat. My cat is very nice and playful.:) Then I go to the university and I have my classes there. I like to study and to learn something new very much. After having classes I like going to gym and I always enjoy having my trainings there. I usually spend my evenings at home with my parents and with my brother.I go out with my friends sometimes. I also do my home tasks in the evening, watch TV or listen to the music.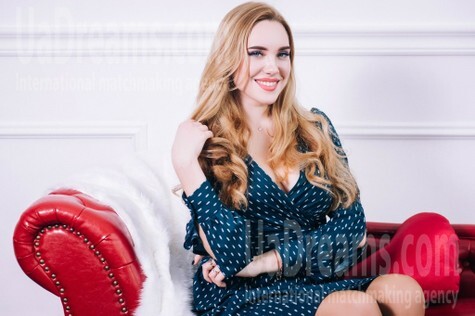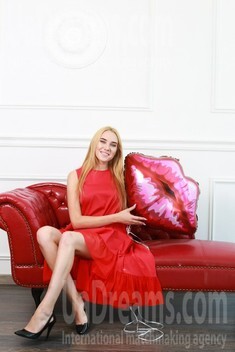 The type of man that I desire
I want my man to be very kind, understanding, loving and supportive. My mother and father are a very good example of a happy married couple for me. My father always treats my mother with respect and they make all the important decisions together. I want my future husband to be my best friend, my adviser, my protector. I hope that he will not be stubborn, selfish and rude. I will expect from him to be faithful to me and to share with me his feelings and emotions. I think that being honest and open with each other is very important in relationship.
What I do in my leisure time?
I'm usually busy with my studies, but I always find time for my family and friends. It is always very pleasant for me to drink a cup of coffee in some cozy cafe with my friends and to chat with them after having a nice walk.;) I also like playing with my younger brother and taking him for a walk. It is important for me to stay in a good shape and I like going to gym. Self-improvement is very important for me too and I like learning foreign languages very much. I have a nice cat and we always have fun with her by playing together.:)