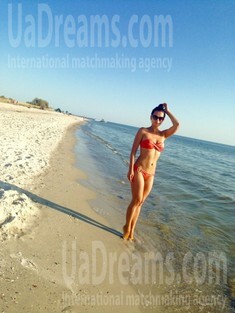 My typical day
My typical day is very replete, active, bright and sporty. I work at the health and sport center so have a possibility to train very often there. Usually I work, have a training in a gym, attend fitness training. And a part of my typical day is devoted to my friends with whom I meet and we have a good time together.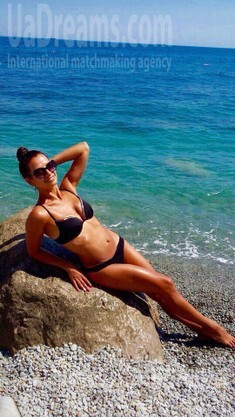 My future goals are
I am a family-oriented person and I know for sure what are the most important things I seek in life. Thus my future goals are to start a family; to be a good partner, friend, beloved woman for my husband; to give a birth to our children; to grow them up in atmosphere of love and respect in the family. So, all in all, the main goal of mine is to be HAPPY.
See her fascinating movements and charming smile...
Feel as if it was your first date with this lady — it is worth 1000 pictures!
Watch this video for FREE
How would I describe myself
I'm restless person who likes to feel the variety, diversity of life. My favourite activities are travelng, fitness, skiing, swimming. I like sweets, especially dark chocolate, and don't like spicy food. I like reading books on psychology. I respect loyalty and don't forget betrayal. I love my family and have a strong desire to create my own with beloved person.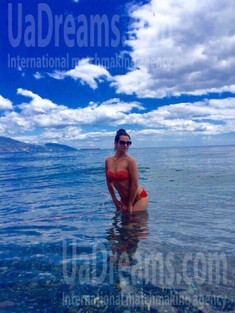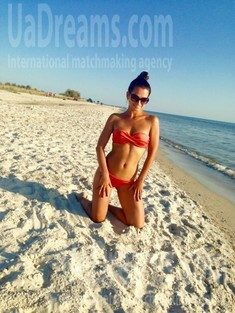 Domestic abilities
Probably as most women I clean my house, trying to keep it tidy and cozy. Also I like cooking. I like italian cuisine and trying to avoid spicy food. I think cooking is a kind of art where one can reveal his/her creativity, do it with love and inspiration.
Get a much better idea of the lady's personality!
Discover her life and secrets no other men know :)
It's intriguing like finding an unknown world...


About my family
I have a united friendly family: my mom, dad, older brother and me. I love them so much. My brother lives apart, has his own family. We have enough relatives to call our family big. The closest relations I have with my mother: she's a real friend to me, I can share with her everything I have in my mind, everything I feel, everything is happening in my life.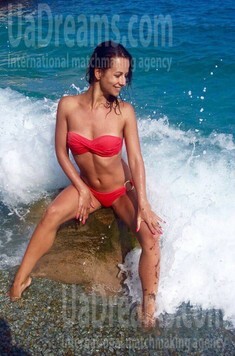 Our personal opinion of this Lady
Lady is very positive and she is serious in everything. She is searching here for true love, so we hope she may find it here.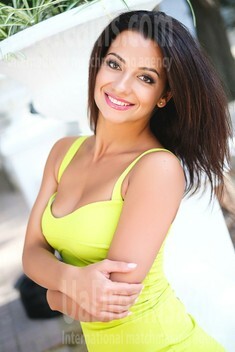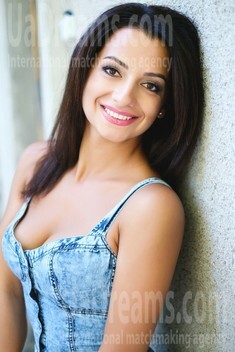 The type of man that I desire
I'm not looking for a perferction - nobody's perfect. I just need someone who would understand me, who would hear my heart and my mind. I'm looking for a person who is kind and reliable, careful and attentive, strong and gentle. I desire to share my life with someone who would be able to make simple things special for me, with whom I would laugh together and enjoy each other every single day. And I believe that this man will make me happy and his true love would become a gift for me, and mine would be gifted him.
What I do in my leisure time?
I usually devote my leisure time to art and sport. Thus I go to the cinema or theater or just go for a walk, sit in a cafe and enjoy having a rest. I spend a plenty of my spare time doing sports, different kinds of sport. I'm very fond of skiing and as just I have an possibility I do it. Also I never miss an opportunity to go to the pool for swimming. But the best leisure time is for traveling. Imagine such a pleasure to leave all your obligations problems, pack your bag and just go somewhere, to some distant place, city, country. It gives me relax, emotional satisfaction, life experience enriching and and joy of my life.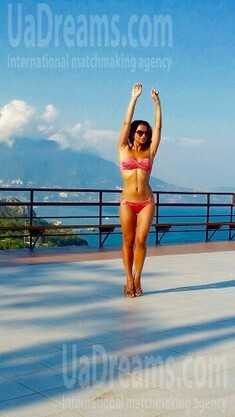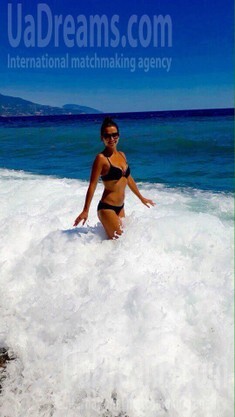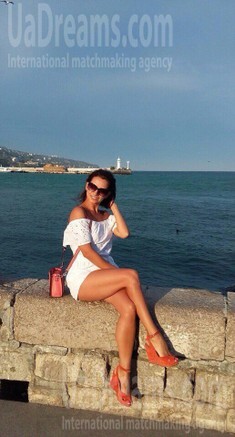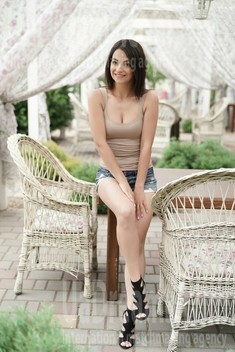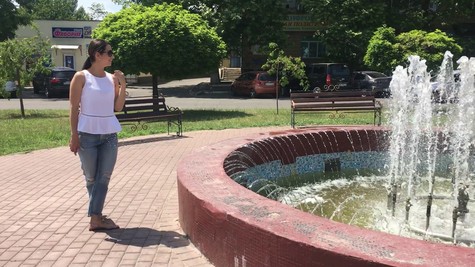 Get a much better idea of the lady's personality!
Discover her life and secrets no other men know :)
It's intriguing like finding an unknown world...