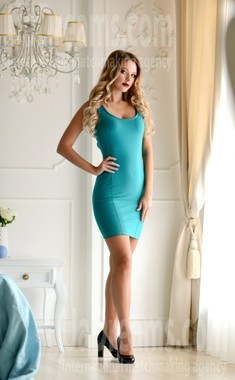 How would I describe myself
I'm a tender lady who is ready for serious relations. I hope I will find a man with desire to create strong and happy family as my heart is already ready to give love and receive it as well. The most important for me in any relationship is to live in trust and without lie.
See her fascinating movements and charming smile...
Feel as if it was your first date with this lady — it is worth 1000 pictures!
Watch this video for FREE
My typical day
My typical day does not have anything unusual :) Every day I go to school to work with children. I do not have my own children yet so that is why I give all my love to my pupils. It is very important when teacher is more than just a teacher for children.... it is very important to give support and care to them while they are not with their parents!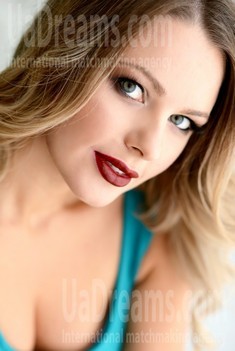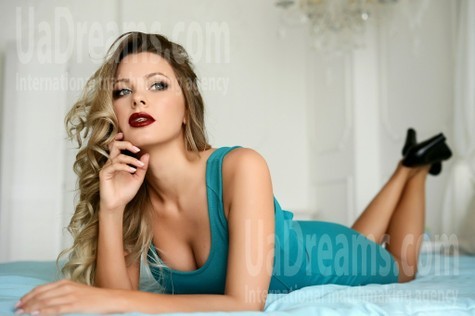 My future goals are
No matter what I have - I think, I have everything! I do not have a plan for the future, I just have wishes and desire... a desire to have beloved person by my side and wishe to be healthy and have healthy people around me, to have stable income and to do what I like!!!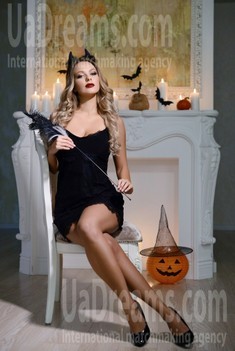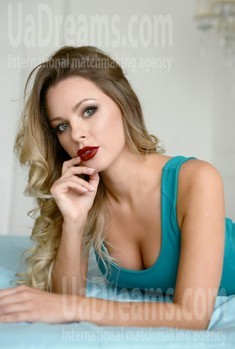 Domestic abilities
I like to do everything to feel comfortable at home so it should be clean and should not be overloaded with stuff :) My home is one place I return to every day after work and I want this place to be where I can relax!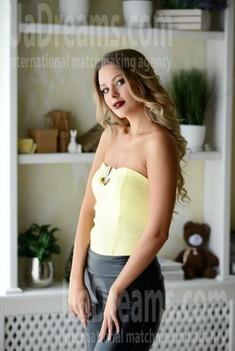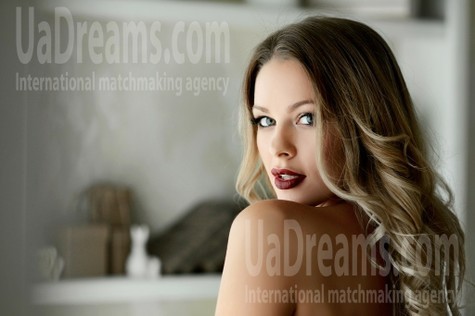 About my family
My family is the most precious thing I have in my life. I love my family and I feel their love to me. I have mother, father and my sister who is 6 years younger than me! Of course we are all close and support each other but the closest person is my mother.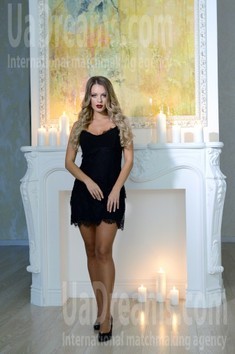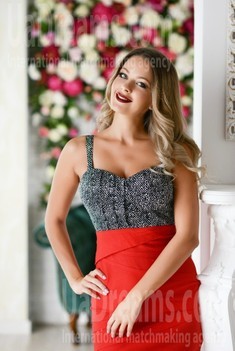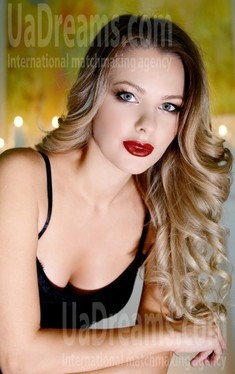 Our personal opinion of this Lady
A very kind and sweet lady with a good sense of humor and shining smile. She is pretty, smart and interesting lady!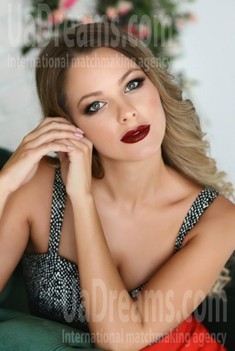 The type of man that I desire
It is hard to tell what kind of man he should be as I understand that it is impossible to find a man with only good features :) as well as women :) haha I just want to feel comfortable with him and receive positive emotions from spending time together. I hate rude and impolite people who lie and do look neat.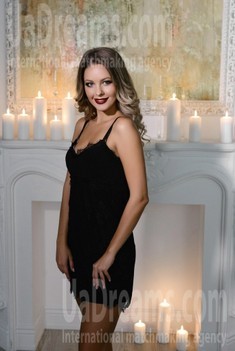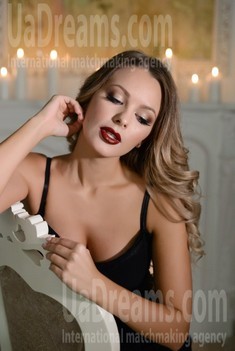 What I do in my leisure time?
I like to spend time with my friends or family. I usually meet them and like to share good moments of ours lives and not only! We can go to the cinema or cafe and have a great time there. Also I like to go to gym when I have free time and to keep my body healthy and in a good shape!