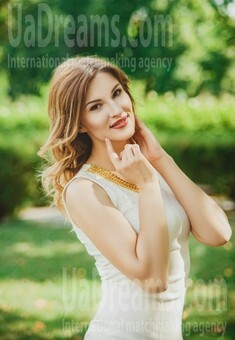 About my family
I appreciate to my family that gave me all I need in this life... They gave me love and care... I love my father for being my protector and a good example of a real man. I love my mother for being a nice advisor for me and a shoulder to cry... I adore my eldest brother for his skill to be gentle and wise with me) And, of course I can't imagine my life without a sunshine in my life, it's my son Gordey)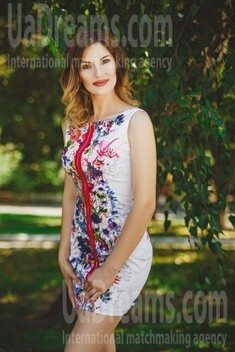 Our personal opinion of this Lady
Katerina is an amazing lady! She is very enthusiastic and active person. You can hardly find her sitting in one place without doing something. As far as we can see, Kate is an intelligent, skilful and diligent woman. She's searching for a man she can trust as she was hurt in the past...
See her fascinating movements and charming smile...
Feel as if it was your first date with this lady — it is worth 1000 pictures!
Watch this video for FREE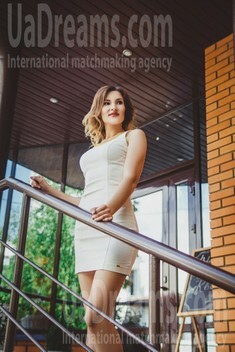 My typical day
I start my day very early in the morning... I get up, cook a breakfast for me and my son and help him to get ready to the kindergarten. When I take him there I go back home and do my usual things about the house. In a daytime I go to fitness as I consider that every woman should care about her appearance, especially after kids birth.
What I do in my leisure time?
As every young mother, I do not have to much leisure time... Anyway, I try to spend all the time with my kid Gordey;) He is so curious and always on the move;) He likes to get to know the world and to descover something new every day)) So, I try to teach him different things and to explain how are things work...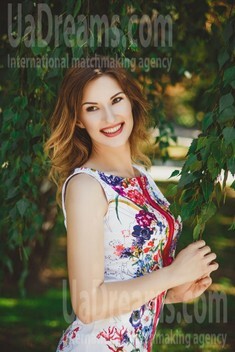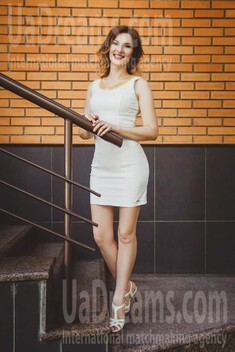 How would I describe myself
I am calm and observant... You'll never be bored with me)) I can make every day of your life interesting and exciting)) My friends say that I'm honest and responsible person. I'm a good listener and advisor:) I'll alway give you my hand in a case when you need it... I just want to feel love in my life... And save this magical feeling for the rest of my life.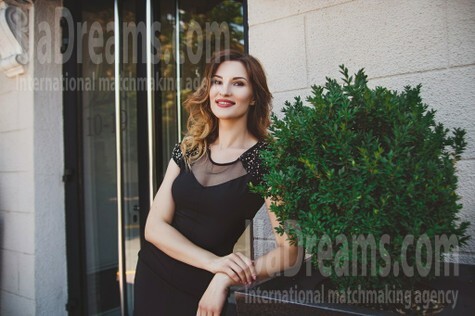 The type of man that I desire
I dream to meet a man who will have the same vision of this life as me... Who can accept me in the way I am... I'd like him to be understandable and loyal as well... I need the one who can become my destiny... my faith... my love... I hope to meet the one and never let him go...
My future goals are
There are lot of different goals in my life... First of all as every woman that registered here on this site I want to meet a worth man who will become my husband in a future. I want my son to grow up a good man. I want to be proud of him as well. There is also a little dream in my heart that applies to my future beloved person... I dream to make him the most happiest man in whole world)))