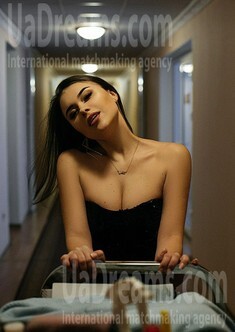 My typical day
I like to spend every day with positive emotions. I start my day with a tasty breakfast and a cup of coffee. Then I walk and feed my dog. After that, I go to work. I work at the beauty salon. I am an administrator. Sport is my life, so after my work I go to fitness. In the end of the working day I meet with my best friend and we go home.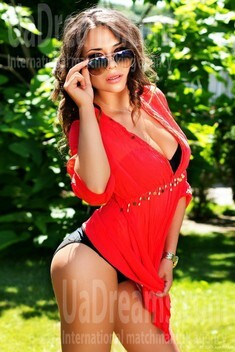 The type of man that I desire
I am a serious girl who is looking for true love and for a strong man. First of all, I want to see a man by my side who can support and protect me. He should be my soulmate and understand me. I am looking for a smart, honest, kind, perspective man with a good sense of humour. I don't want to be alone any more. If you want to find true love, write to me. I am waiting for your letter))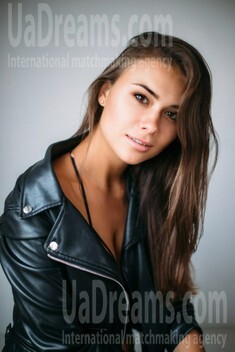 What I do in my leisure time?
I want to tell some information about myself and about my day off. I am a very versatile girl. I like to spend my free time with the benefit. In my free time, I am engaged in fitness or dancing. It helps me unwind and be happy))
How would I describe myself
It's hard to describe and analyse yourself, but I'll try to do this and tell about myself :) I am a funny, friendly, kind and honest girl. I have a good sense of humour. I spend a lot of time with my mother. I like to help her and people. I want to say that dancing and sport are a big part of my life. I think if you want to find your soulmate you should be yourself.
Our personal opinion of this Lady
Katia is a very nice and smart lady. You can easily find common language with her. She is a family- oriented girl and is looking for true love on the site. She wants to find a strong smart man who will support and understand her. She believes that she can find her soulmate.
About my family
I love my family so much. All the holidays I like to celebrate with my family. I have a warm relationship with my mother. She's the best friend for me.
My future goals are
To tell the truth, I have many important goals in my life. But the most important is to have a big and strong family, where everyone can understand and support you. I want to get a driver license and buy a car.