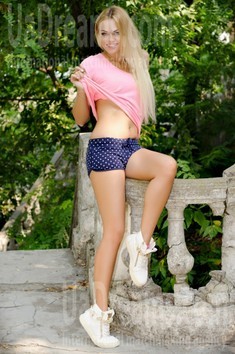 About my family
Family takes the biggest part of my life because for me it it is very important. I live with my parents and elder brother and my little daughter! We are very friendly and like spending time together! My daughter is my happiness and my treasure! My mother is the person who helps me always with an advice and she is a person to whom I trust a lot. All the members of the family respect each other and help each other if there are some troubles.
See her fascinating movements and charming smile...
Feel as if it was your first date with this lady — it is worth 1000 pictures!
Watch this video for FREE
Our personal opinion of this Lady
Katy is very cheerful and open-minded lady, she is very kind and creative, she can be a designer not only of the house, but also of your life, we think that such lady can make your life very special and outstanding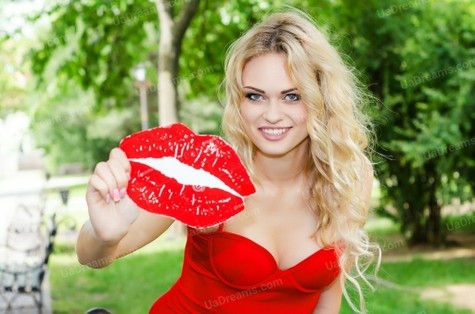 My future goals are
My main goal is to have happy and friendly family and I hope this site will help me to achieve this goal! I would like to wake up in the morning and see a man I love most of all in my life, I want to go to work with thoughts of him and wait the moment I come back home again and see him. Also one of my dreams is to open a wedding salon someday where I will be able to realize myself as designer. Certainly I would like my future man to support me in it and maybe he would be able to give me some advises as well.
The type of man that I desire
I welcome handsome men but it is not important for me. I don't think that appearance is the most important thing, I appreciate beauty in soul, kindness in heart, respect for lady, being friendly, man with sense of humor. I want my man to be a real MAN, to be a master in the house and in my life. So I can give him the best of me as well.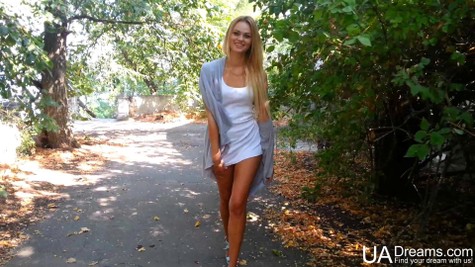 Get a much better idea of the lady's personality!
Discover her life and secrets no other men know :)
It's intriguing like finding an unknown world...


How would I describe myself
I am joyful, easy-going and open-hearted young woman. I like to have fun whatever I do but I am serious in the same time. My interests are travelling, meeting new people and making new friends. I like also sport and pay a lot of attention to my body, that's why I am fit. Do you like a woman that takes care of her health and beauty? Then I am the one! I try to be always beautiful inside and outside ;)
What I do in my leisure time?
Recently, serious but very pleasant changes have taken place in my life! I became a mother! I gave birth to a daughter who changed all my life. I spend most of my time with my daughter. We play at home or go for a walk outside when the weather is nice. I am a creative personality who likes to draw and to create new things. As I am an interior designer I like to make everything around me very pretty and stylish. I have a dog and I like to play and walk with him, he is a big German Shepherd. I like movies, travelling, meeting with friends and family, I like to do a lot of things :)
My typical day
I don't have any typical days! All of them are different for me! :) But they always start with a morning jog. My mother helps me with daughter so I have time for myself. I like to go out for a walk with my daughter and my dog in a nearby park, I enjoy walking a lot. If I have a bad mood I can stay at home and watch a movie :)