Birth Date
Height
Weight
Eyes
Hair
Build
Glasses
She is
Smoke
Drink
8 November
165 cm 5' 5''
51 kg 114 lbs
blue
blonde
slim (slender)
Yes
right-handed
No
Socially
Marital status
Single and No children
Want to have children?
will decide with my husband
I'm looking for
Marriage, Relationship, Dating
Share your love with Katya!
Share your love with Katya!
Birth Date
City
Height
Weight
Eyes
Hair
Build
Glasses
She is
Smoke
Drink
I'm looking for
8 November
165 cm 5' 5''
51 kg 114 lbs
blue
blonde
slim (slender)
Yes
right-handed
No
Socially
Marriage, Relationship, Dating
Marital status
Single and No children
Want to have children?
will decide with my husband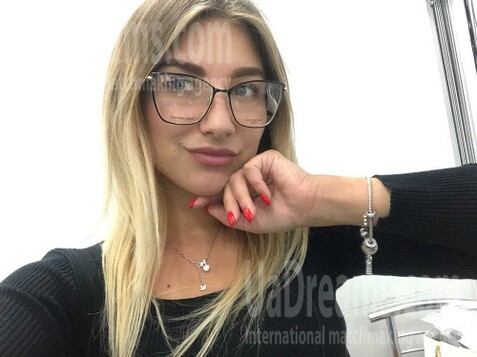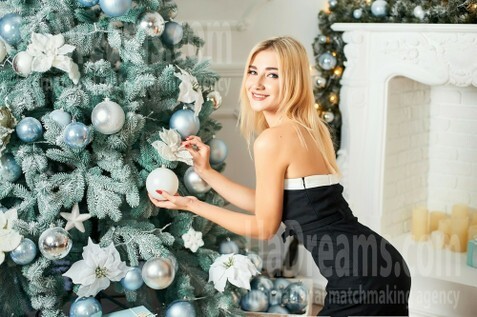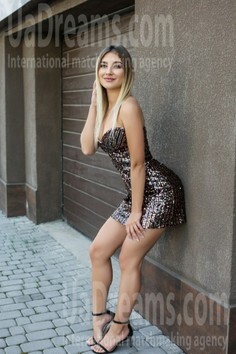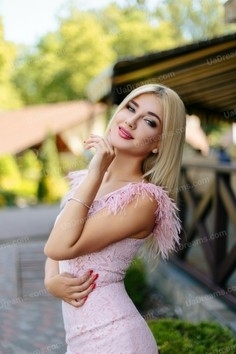 What I do in my leisure time?
I lead an active lifestyle. I like nature, so if the weather is fine, I like walking in the parks, alongside the river; go to the mountains and admire the beautiful forests and nature. Also, I like to be always in shape and after work I go to the gym. I adore cooking, so in my free time I like to experiment with the food in the kitchen, make new tastes and dishes. I believe that books develop our mind and give us a lot of useful information, so in my leisure time I like reading different books and magazines. Singing is also the essential part of my life. When singing, I can feel happy and free like a bird.
About my family
I grew up as the only child in my family, and my parents gave me a happy childhood. But the ideal woman for me is my grandmother. She's very smart and kind person. When I was a kid I liked to spend all my free time at her house. She taught me how to be a beautiful and clever woman, a good wife and mother. I trust her and even now I can come to her and share everything that bothers me. She's a really good adviser. In my family I appreciate the happiness and love to each other. I'm sure that I can ask my parents for a help anytime. They will respect my choice because the most important thing for them is happiness of their daughter.
My typical day
I like to start my day with the smile. It gives me power for the whole day. I get up, do some exercises and after take a cool shower to wake up my body. Then I take on my clothes and put a light make-up. I go to the kitchen and meet my parents. Altogether we have a breakfast. Before leaving home I kiss my parents and wish them to have a nice and lovely day. Then I go to the University for the lectures. After the classes I visit the gym. I prefer an active lifestyle and I can't imagine my life without sport. After the gym, I come home and prepare the dinner for me and my parents. If the weather is fine I like walking somewhere in the fresh air, to enjoy the beautiful nature. If the weather is nasty, I stay at home and read the books. Or I meet with my friends to watch some movies in the cinema. Sometimes I like running in the parks in the evening because after it I can sIeep deeply and have nice dreams.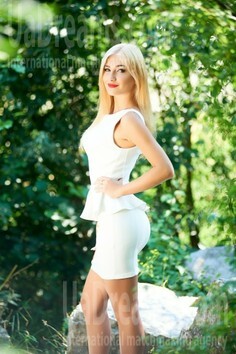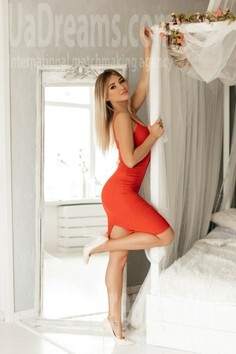 The type of man that I desire
I know that everyone is not perfect. So there are no ideal men and women. But I wish to find the man who is looking for serious relationships and is ready to create a family. I see my future husband honest, smart and with a good heart. He must be children-oriented because I want my kids to grow up in the family full of love and warmth. I would like my man to possess a strong character, that I can always rely on him and get his support in different situations. I'm looking not only for a lover, but also for a friend, because we need to share everything and respect each other.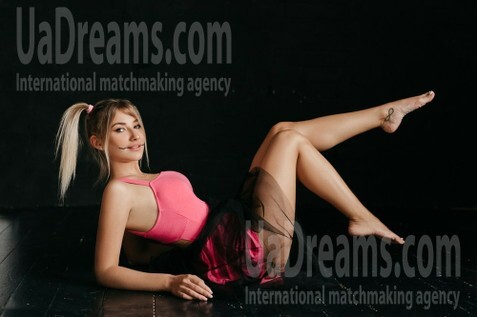 My future goals are
I'm a family-oriented girl. So I believe that every woman has some important goals and steps in her life. As for me, firstly is to find the man as my kindred spirit and give him all my love until the end of my life. I believe that every woman is dedicated to being a wife and a mother. So secondly I wish to become a mother and create a happy family. I want to take care of my husband and children, give them my warmness, to make a small island of love. Achieving these goals, I'll be the happiest woman, wife, and mother in the world.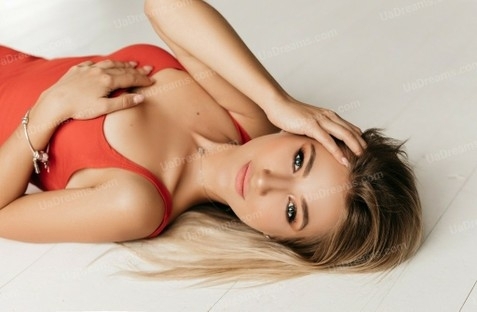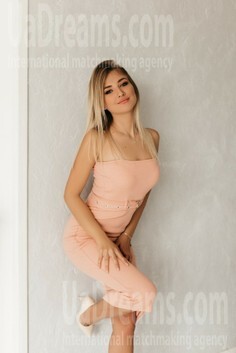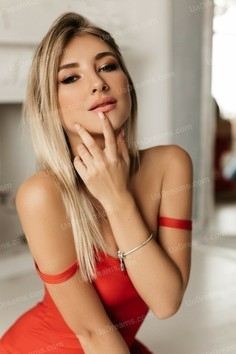 Our personal opinion of this Lady
Having met and communicated with Katya I couldn't believe that external and internal beauty can combine in one person. She's a very beautiful girl with long blond hair and blue eyes. Her body is in a good shape, because she prefers an active lifestyle. Katya is a cheerful, modest and kind girl. There's always a beautiful smile on her face and it really charms. I'm sure that she will be a good and understanding wife and mother, because her family gave her the good education. She's looking for serious relationships and is ready to give her love to the one man. Katya will make him happy because she believes in a pure and real love.
How would I describe myself
I'm a family-oriented, so I'm looking for the serious relationships. I don't like lies and cheatings because I believe that it can really hurt the people who you love. I would like to meet the man whom I can give all my love and care. My parents are a good example of the happy family. So I wish to have the same one. I'm also a very romantic person and like unexpected surprises. I dream about having the romantic dinner with candles with my future husband. I lead a healthy lifestyle, I like cooking, especially Italian kitchen. The age doesn't matter for me, because I believe that the most important feature is the internal beauty of the man.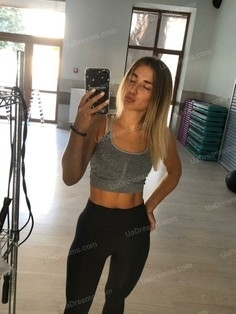 Lady will meet you in 11 hours Good luck!
Lady wants to chat with you in 11 hours
Lady offers to move chat for 11 hours
Lady declined invitation, but explains why:
Thanks but I can't come. Thanks though! Appreciate it!
She's online and waiting for you!
Lady is late, will be at 12:30