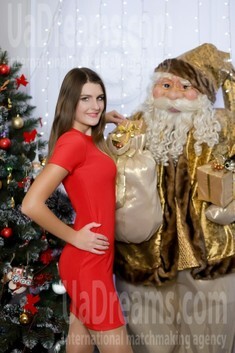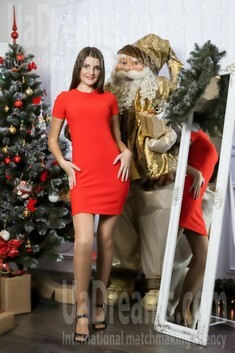 What I do in my leisure time?
I am an active young lady who combines her studies with a part-time job, because I don`t want to depend on my parents. Sometimes it is difficult for me to find time to enjoy myself, but when I happen to have a real weekend I try to enjoy it to the fullest:). I meet with my friends and we walk together and discuss something interesting in cafe while enjoying something tasty:). I love being in the nature, so when I have a chance I ride a bike in the forest, or roller skate with my cousins in the park. When I have a special homy mood I stay at home and play my piano, or read a nice book. I am very romantic and I like to write poems, just don`t ask me to read them to you, because I am a bit shy;)...
See her fascinating movements and charming smile...
Feel as if it was your first date with this lady — it is worth 1000 pictures!
Watch this video for FREE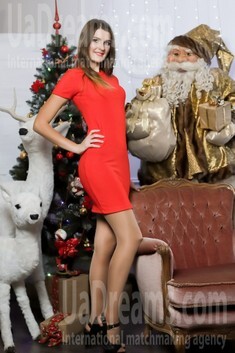 About my family
I was brought up knowing that family is the main thing in the life of every person. I hope my own family will be like the one I have now:). I am a single child and I always wanted to have a brother, or a sister, but I have only my mom and my dad. They are the best! My extended family is a bit bigger, I have my grandparents, Aunts, Uncles and cousins. I like our family gatherings on the big holidays like Christmas and Easter, it`s always a lot of fun. I never forget to congratulate my dear ones with their birthdays and I am always there for them when they need me.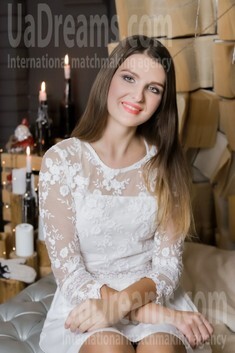 Get a much better idea of the lady's personality!
Discover her life and secrets no other men know :)
It's intriguing like finding an unknown world...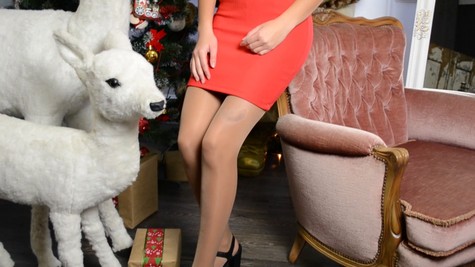 Get a much better idea of the lady's personality!
Discover her life and secrets no other men know :)
It's intriguing like finding an unknown world...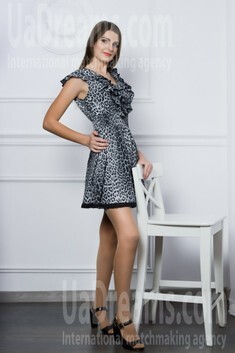 My typical day
I get up at 7 o`clock and take a shower, then I have breakfast with my parents and we try to cheer each other up and we always wish each other to have a nice day:). I go to the University where I study and I stay there till 3or 4 p.m. depending on how many lessons I have. Then I go to work and work 3 or 5 hours there, it`s usually paper work, because I am still learning to be a good Insurance agent. After work i return at home to have a calm evening with my dear ones. Sometimes when I don`t work till late I meet with my friends and we walk, or go to the cinema.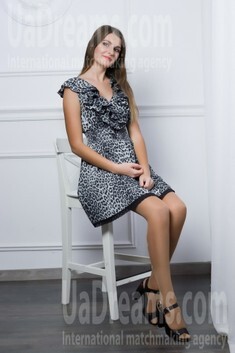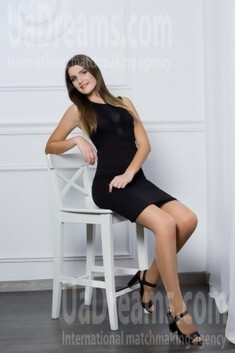 Our personal opinion of this Lady
Katya is very nice and romantic, she is a bit shy and inexperienced which is understandable in her age. The girl is hard-working and she likes to learn, it is not easy to combine studies and job, but she seems to be really good at that. She is serious about finding her man and creating a family of her own. She believes she will get married once and for life and we hope all her dreams will come true.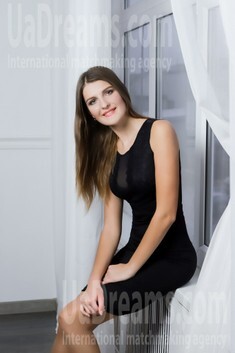 Get a much better idea of the lady's personality!
Discover her life and secrets no other men know :)
It's intriguing like finding an unknown world...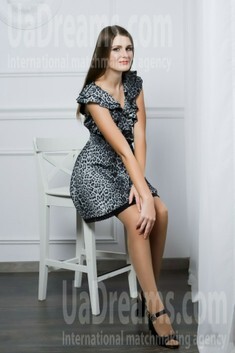 My future goals are
My biggest goal is to be a happy woman. I know I need to have a loving husband to be happy with, a nice family that we will create together and it will be our little world. I am not very ambitious and I don`t think I would want to make a career, but I would like to have a job that I will like and that will give our family a bit more financial independence. One of my goals is to travel together with my man and to see nice places, to meet nice people and to get a great life experience, because I believe our life is full of wonders to discover.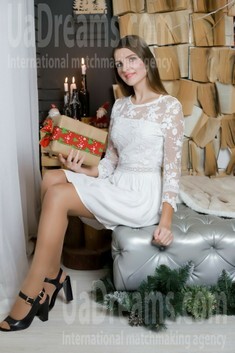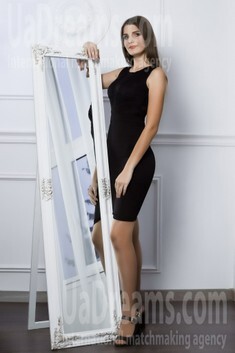 How would I describe myself
I am a simple lady who is looking for her happiness. I am a bit shy, but very cheerful. I like to help people and I believe there are more nice than bad people in the world. Maybe my life experience is not as great yet, but I know being positive is the best way to live our challenging life. I am romantic and tender, sometimes I have a hard time when I want to tell about my feelings, but I learn to be brave and to express myself. I value honest and sincere people. I have liars. I hope my man will have the similar values and we will have a great understanding with him.
The type of man that I desire
I dream to meet a caring and loving man who will give me his strong shoulder to lean on and who will be a real gentleman and treat me with respect. I hope he will be attracted to me and I will be attracted to you and I don`t really care about his appearance, because his nice attitude and support are much more important for me. I will be very happy if my man has a nice sense of humor, because I love to laugh:). I am a bit shy, so hope my man will be wise to accept me the way I am and he will give me a chance to open my heart to him.