Birth Date
Height
Weight
Eyes
Hair
Build
Glasses
She is
Smoke
Drink
18 August
154 cm 5' 1''
53 kg 117 lbs
blue
black
petite
No
right-handed
No
Never
Marital status
Divorced and I have children / 1 girl
Children age
12 y.o.11 February
Want to have children?
will decide with my husband
I'm looking for
Marriage, Relationship, Dating, Traveling
Share your love with Kris!
Share your love with Kris!
Birth Date
City
Height
Weight
Eyes
Hair
Build
Glasses
She is
Smoke
Drink
I'm looking for
18 August
154 cm 5' 1''
53 kg 117 lbs
blue
black
petite
No
right-handed
No
Never
Marriage, Relationship, Dating, Traveling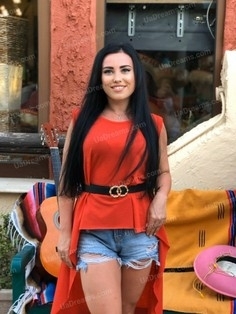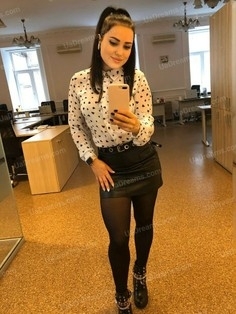 My typical day
My every day starts early in the morning around 6 am, I cook breakfast and go to work. On the way to work I read a book and drink coffee. After work I go to the gym, sport is a part of my life :) When I return home I like to relax a little, draw, sing, walk with my daughter in the park. Sometimes my days are typical, but I can make a holiday from any day;)
What I do in my leisure time?
In my free time from work, I try to forget about the world of finance, I like to travel out of town with friends, go to the beach, draw with my daughter and walk in the park. When the weather is fine, I like to drink coffee in a cozy place and read a book. I like to learn new languages, I like to develop, take courses, learn something new. I think so sky's the limit. :)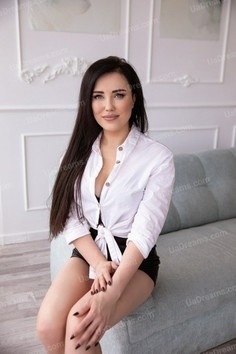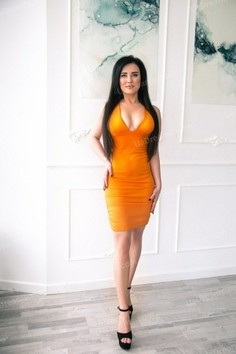 The type of man that I desire
When I imagine my future man, I think that the best relationship begins with friendship, I want to share everything with him, tell all my secrets :) I want to show a man another world, a world of care, love, passion...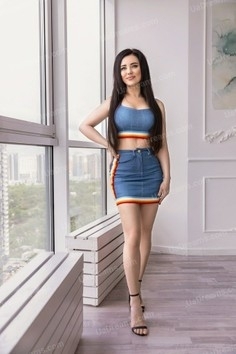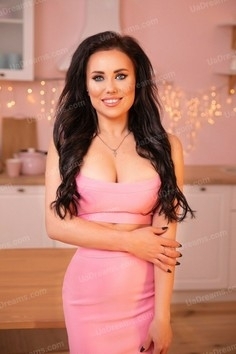 How would I describe myself
I am a creative, kind, caring, calm and active woman. I love meeting new people, traveling, reading, discovering new places. I have a dream one day to move to live in another country, be happy and start my life with a clean slate.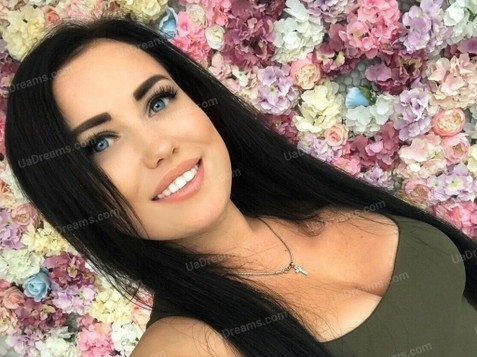 My future goals are
I am a woman who created everything what I wanted, except for a man with whom I will be happy ... This is now my main goal, I want to meet my love, to build a small world in which I can give my care, love, passion, warmth ... I believe that love can live for many years, let's check it out? ;)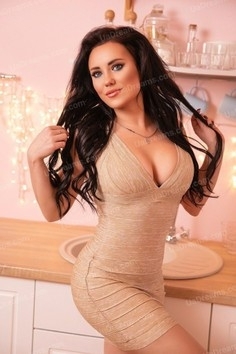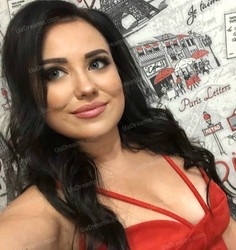 About my family
My family is my daughter, my parents and my younger brother. I live with my daughter, my parents are far away and I miss them. I have a big and friendly family, we trust and help each other. I would like to have such a family in the future...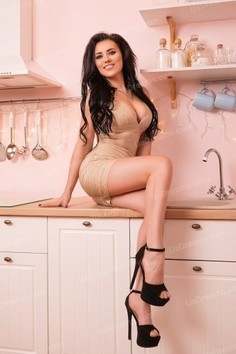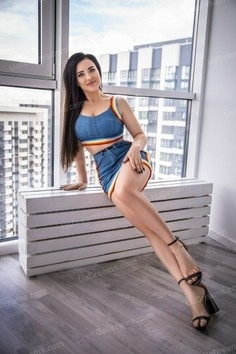 Our personal opinion of this Lady
The girl is ambitious, creative, smart, intelligent, kind, caring, ready for a new life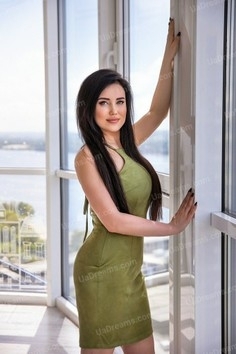 Lady will meet you in 11 hours Good luck!
Lady wants to chat with you in 11 hours
Lady offers to move chat for 11 hours
Lady declined invitation, but explains why:
Thanks but I can't come. Thanks though! Appreciate it!
She's online and waiting for you!
Lady is late, will be at 12:30