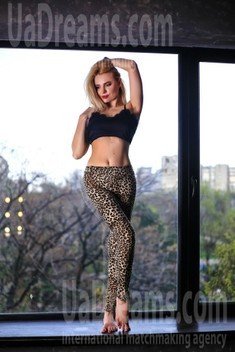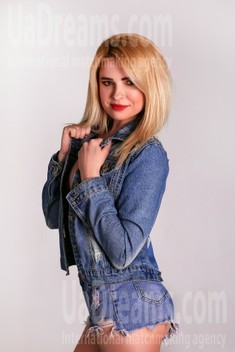 What I do in my leisure time?
Actually, I have an active life style. And I always do my best to make the time for myself as well as I always have something to do. Of course I like to spend the time with my family and friends. I like to stay at home in the evening and to read an interesting book, for example. I like walking outdoors and visiting interesting places. I do care of my body and I do some sports too. One of my hobbies is dances. Oh yes, I can do it wherever I am when I have this wish;) And travelling is on my list too. Of course I love cooking. So, maybe one da y I can spoil you with something delicious...
See her fascinating movements and charming smile...
Feel as if it was your first date with this lady — it is worth 1000 pictures!
Watch this video for FREE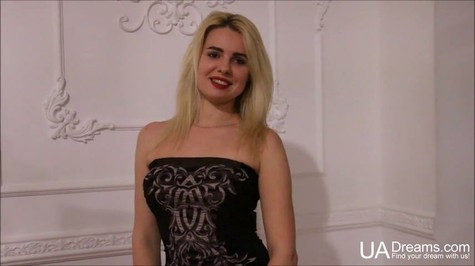 Get a much better idea of the lady's personality!
Discover her life and secrets no other men know :)
It's intriguing like finding an unknown world...


About my family
My family is my mother and my brother. I grew up with these dear people. Now I live with my mother and she is the closest person for me in life. She is my best friend as well. My brother is younger and he does his best to fulfill himself in life independently. And two cats are a part of my family too)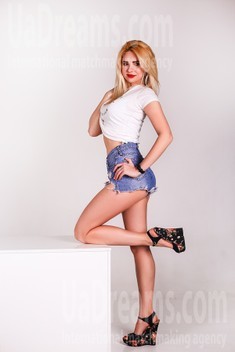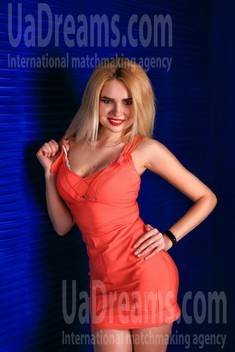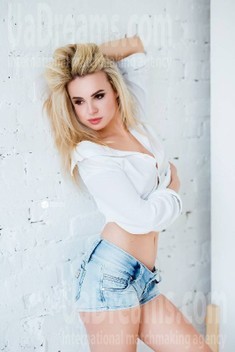 The type of man that I desire
Of course it is possible to speak non-stop about a man I wish to be by my side. As the same time, I know that nobody is perfect. So, here are just some important criteria he should have Intelligent Decent Kind Generous Caring and of course with a good sense of humor)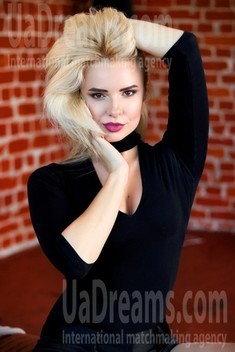 How would I describe myself
To tell the truth, it is hard to speak about myself. I just say for sure that I always try to be a better person with every day! I am self-sufficient but it is not enough for me to be happy actually. I am sociable as well with a good sense of humor;)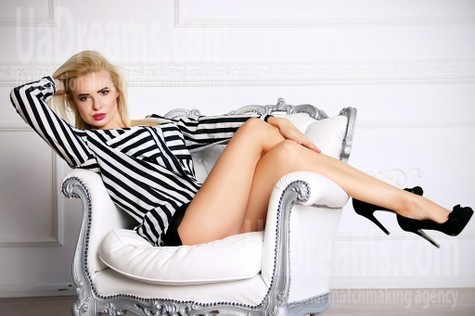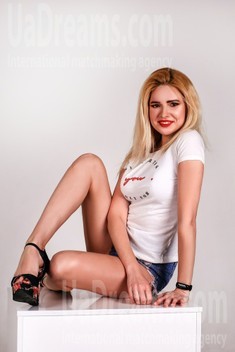 My future goals are
Currently, I just can determine three main goals for me in life - the first one is to meet my beloved man who will be my life partner. My second goal is to become the best mother for my kids of course. And the third one is self development and self-realization.
My typical day
As I said before, I have an active life style so I always have something to do all the time) And yes, my days start early. I wake up at 6 am every day. And I do it with a smile of course as it helps me to be positive. To tell the truth, I work a lot. Moreover, I have the second job too. Except work, I have different courses and seminars. And I try to finish my days with workout. It helps me to relax and have a good sIeep then.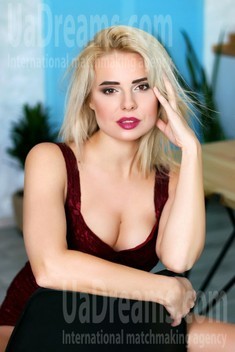 Our personal opinion of this Lady
The lady is easy-going, positive and smiling. She has the most expressive eyes. It is possible to speak with her about everything. Kristina is a good listener too and she knows exactly what she wants in her life.