Birth Date
Height
Weight
Eyes
Hair
Build
Glasses
She is
Smoke
Drink
9 February
167 cm 5' 6''
48 kg 106 lbs
grey
light-brown
slim (slender)
No
right-handed
No
Socially
Marital status
Single and No children
Want to have children?
Yes, 2
I'm looking for
Marriage, Romance, Friendship, Relationship, Dating
Share your love with Kristy!
Share your love with Kristy!
Birth Date
City
Height
Weight
Eyes
Hair
Build
Glasses
She is
Smoke
Drink
I'm looking for
9 February
167 cm 5' 6''
48 kg 106 lbs
grey
light-brown
slim (slender)
No
right-handed
No
Socially
Marriage, Romance, Friendship, Relationship, Dating
Marital status
Single and No children
Want to have children?
Yes, 2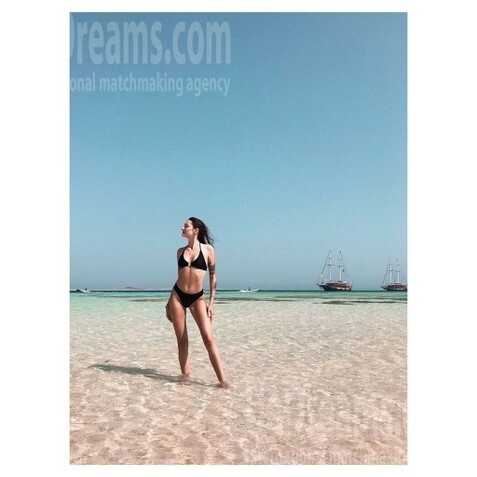 My future goals are
I want to create a big loving family with two or three children, maybe a dog or two. First I want a boy and then a girl. Always wanted to have an elder brother. I think it'll be also good for my daughter. I want to live in the house near the sea or forest. Actually, anywhere, but with a caring husband. We can make little parties with friends or relax together. I'm very dreamy girl. Maybe before I'll try open a big network of brow-bar salons worldwide and establish an Academy of brow artists. I think people need high-level specialists. I can help with that.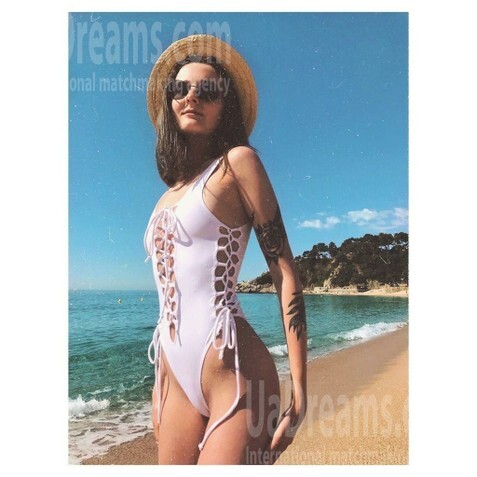 About my family
I had a happy childhood. I was born in a little poor family in s small, but so beautiful town - Kremenchug, in the center of Ukraine. I have an elder sister, her name's Natalie. I have good relations with parents. I love my family. Every summer we went to grandparents, had a lot of time for games on the fresh air and spent time with friends. I was born in bad district of my town. That's why I work so hard.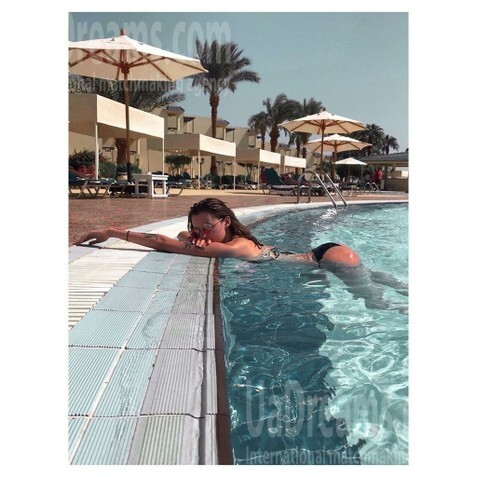 Our personal opinion of this Lady
Good, sweet girl with great goals and ambitions. Beautiful and clever girl, nice person. Dreams of a family with a lovely husband and cute one-two children and dogs or cats in the house near the water or woods.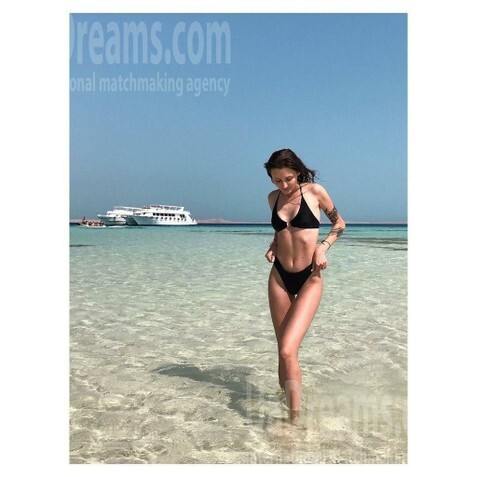 The type of man that I desire
I want to find a strong, charismatic man with a sense of humor, easy to communicate with and a man with a big heart. I like when I can trust him and feel so safe. He needs to be kind, he also needs to like animals and nature. I like sea and woods, outdoors is like a meditation for me. I want to meet a man who wants to create a family. A man who can take care of me and himself. I'll make him the happiest man in the world. It's very important for me. I want to make someone happy. I think people are made for love and should just meet their love. I'm looking for a soul mate who'll share my interests and treat me as a real lady.
My typical day
I wake up at 6.00am, drink water, meditate and read. After I have a breakfast and go to work. I like toasts or flakes with milk for the breakfast. I have work from 10.00am to 6.00pm. I like my job and to make women more beautiful. I spend a lot of time at work, but happy people make me happy. Then I go to gym or meet my friends. I practice in the gym three times a week. With friends we are going to river or park. After I go home, make dinner and go to sIeep. When it's a day off, I like go to my family house or spa. In the parent's home I always feel comfortable and relaxed.
How would I describe myself
I'm a good person with a great ambitions and big dreams. I try to be honest and kind for good people. I hope I'm a good friend and daughter. I make my life better everyday, but I want to find a great love for lifetime.
What I do in my leisure time?
I don't have free time because now I work a lot. When I have free time I like traveling, meeting my friends, going to cinema. I was in Czech Republic, Germany, Spain and Egypt. In Czech Republic I saw beautiful streets and met nice people. In Spain I like the coast of Costa Brava. I want to visit Italy, Dominican Republic and USA. I think that places will surprise me. I like seeing old friends, there's always something to remember. I like to spend my time for emotions, walk in the fresh air, drink good coffee and meditate near water. It makes me happy.
Lady will meet you in 11 hours Good luck!
Lady wants to chat with you in 11 hours
Lady offers to move chat for 11 hours
Lady declined invitation, but explains why:
Thanks but I can't come. Thanks though! Appreciate it!
She's online and waiting for you!
Lady is late, will be at 12:30