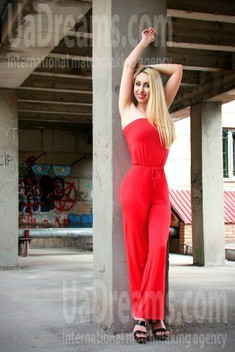 How would I describe myself
I am a pretty happy woman, but my heart is lonely! I am here with very serious intentions and I believe that my man is also looking for me, so hope I can meet him soon here and become happy once and forever. I am very optimistic, positive and very romantic! I meet everything with a smile and will never let any obstacles stop me when I have a goal.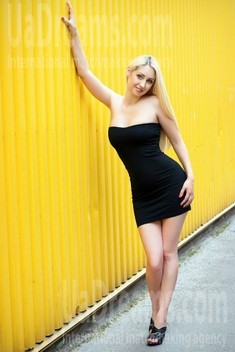 My typical day
I always try to be wise with my time, so my typical day consists of the morning gymnastics, light breakfast and shower. It keeps me active all the working day through. I work with numbers all the day and it can be quite tiring, so I like to spend the rest of the day in an active way. I don't like just sitting in front of tv and even if I spend an evening at home, I can always find myself some interesting activities like reading, cooking or yoga. I am trying to end my days with a walk and a bubble bath as it helps to relax and have sweet dreams :)
See her fascinating movements and charming smile...
Feel as if it was your first date with this lady — it is worth 1000 pictures!
Watch this video for FREE
What I do in my leisure time?
I like being active and keep my body and mind alert and alive, so in my free time I am dedicating to active rest. I love swimming, waterobics, fitness, cycling, I practice yoga and try myself in pole dance. I love just everything outdoors, so having picnic is the first thing that comes to my mind when I plan some time with family or friends. I grew up in a village, so I love being close to the nature and often visit my parents to help them with the gardening. I like meeting friends, going to the cinema and BBQ :)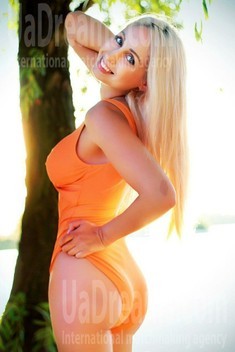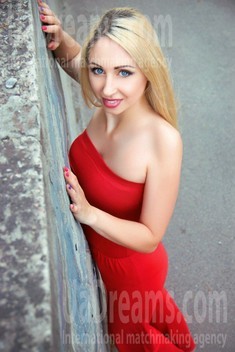 Our personal opinion of this Lady
She is very kind and warm hearted, feminine and positive! She always has a warm word of support for everyone. Lady is very charismatic and her smile can charge with positive emotions.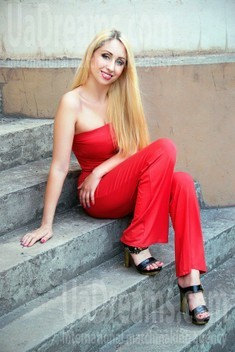 My future goals are
I am a happy, mature and self-contained woman, I accomplished good results at work, but it all means nothing if there is no one to share it with. I am dreaming to find a special man and create a strong united family. I am dreaming to be just a happy woman in caring strong arms of my special man. I am dreaming to share all ups and downs with my husband and live a happy long life together in trust, respect and love.
About my family
My family is a very good example for me! My parents have been together for more than 30 years already and I still see how tender and caring they are to each other. They brought up two daughters - my sister and me. They domesticated us and promoted strong family values. In our family we can always rely on each other and share everything openly. We never judge but give a hand and support, and I am dreaming to create such a family myself in future with my special man. We are very close and I can call my mother and sister my best friends.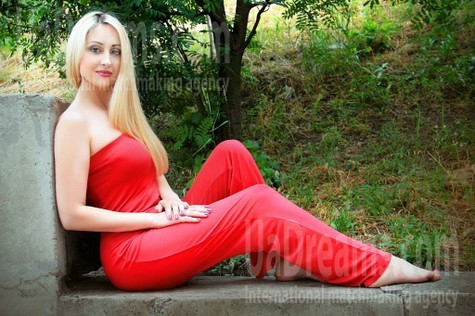 Domestic abilities
I like keeping my home clean and cozy, so I do everything around the house with pleasure, especially with a music on. I do everything around the house with music and it becomes a little party every time :) But if I have to choose a favourite one, it would definitely be cooking! I love experimenting with recipes and also have some special dishes you will be able to kill for after trying once. :) My specials are from Ukrainian cuisine of course :)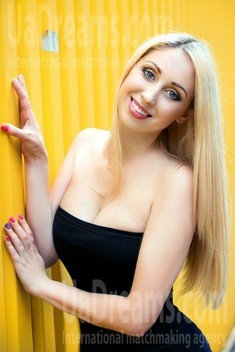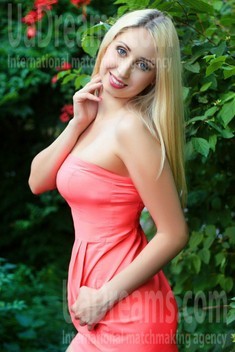 The type of man that I desire
I am looking for a real man who can enjoy simple things in life. I appreciate sense of humor, because I like smiling :) I want to be next to self-confident, kind, calm and not too jealous man. I need a man who will be a reliable life-partner, who is ready for responsibilities and creating a strong and happy family. I don't like quarrels and conflicts, I believe that in loving couple everything can be solved with a simple talk, and so I am looking for a calm and easy-going man who believes the same. I am looking for a man with strong family-values. Of course it would be a huge plus if he is romantic :)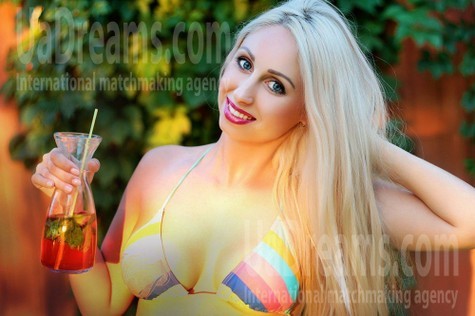 Get a much better idea of the lady's personality!
Discover her life and secrets no other men know :)
It's intriguing like finding an unknown world...