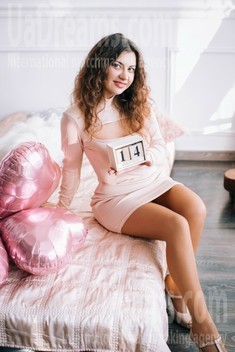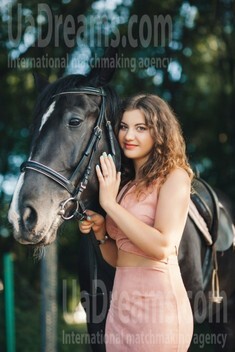 My typical day
As I am a young and active lady all my days are filled with interesting events. I usually wake up at 7 a.m.( it is not hard for me to get up early when sun is shining outdoors and can become a real challenge on a gloomy day;)), I take a shower and have my breakfast, then I run to work and spend time there till the late evening. After work I usually return at home and have dinner with my sister, we like to watch TV before going to bed. On my days off I sIeep a little bit longer, take care of the house, do shopping, visit gym and meet with my friends:).
See her fascinating movements and charming smile...
Feel as if it was your first date with this lady — it is worth 1000 pictures!
Watch this video for FREE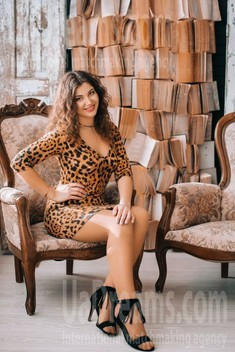 How would I describe myself
Describing myself is not a strong side of mine:), but I will try. As I have already told I am a grown up lady and I have already realized that only a nice man is missing in my life to make my happiness complete. I am very caring, so it will be very pleasant for me to take care of my man, I am reliable, understanding and I am not afraid of difficulties. I consider myself being a patient lady and I think patience is very much needed when you build a long distance relationship. I am a confident person and I am not afraid making big decisions in my life, if I meet a man I like I will be very happy to meet with him and to start planning our future.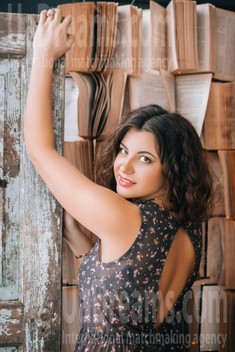 My future goals are
Being a mature and grown-up lady I realize that I have a nice life, but it is not complete at the moment. My biggest goal and dream is to create a loving and strong family with a man who destined to be mine. I want our couple to be as one whole, so we can make all decisions together. If we are blessed with kids I want to raise them as responsible and nice people. I hope we will have a lot of common interests with my man and will be spending our leisure time together, I think it is what makes family stronger. It would be amazing to be able traveling together and creating wonderful memories about places we visit and people we meet.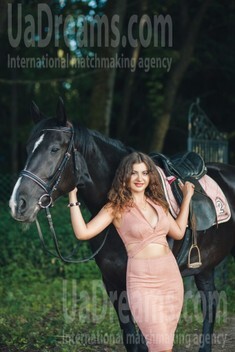 Get a much better idea of the lady's personality!
Discover her life and secrets no other men know :)
It's intriguing like finding an unknown world...


What I do in my leisure time?
I like spending my leisure time either with my family or with my friends. I organize family picnics somewhere in the forest, or at the bank of the river for my dear ones, because nothing is better for me than being in the nature on a nice and warm day:). I consider myself an active lady, so I like to combine my rest with hiking and camping, I adore biking and exploring the nice places I have never been to before; I like spending my energy in gym too, it helps me to remain healthy and being in a good shape. When I stay at home on a rainy and cold weekend, it can take me a few hours to read an interesting book. I also like watching romantic movies, they can make me cry;), but yet I like them.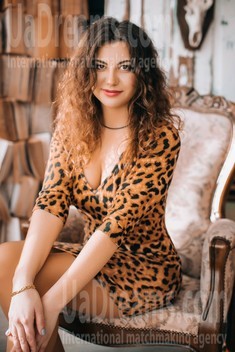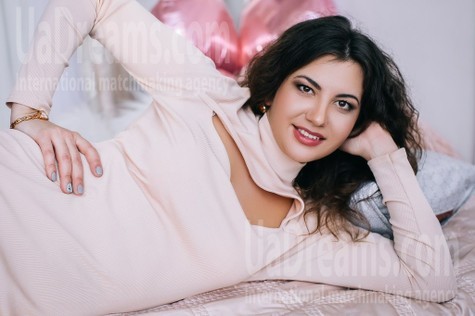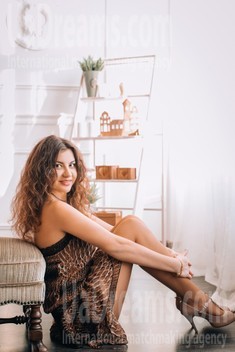 Our personal opinion of this Lady
Ksyusha is very quiet and positive person, she has a very warm smile and her voice is very sweet:). It feels she is very caring, loving and supportive and she will be a great wife.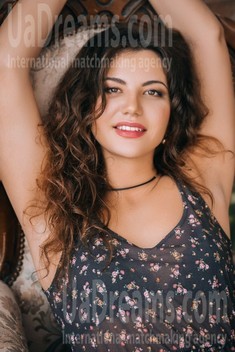 About my family
I am truly blessed with my family, because I have the best parents in the world. They are very intelligent and wise people and they did everything to help me and my elder sister to find our place in the life. My sister is a nice friend of mine, we can talk for hours and discuss our girlish secrets:). She is already a mom of a cute little boy, I adore my nephew and I am the happiest aunty when we play and I hear his cute laughter:). I am very close with my family members and they support my wish to join this site and to look for my man abroad. Their support encourages me and means a lot for me.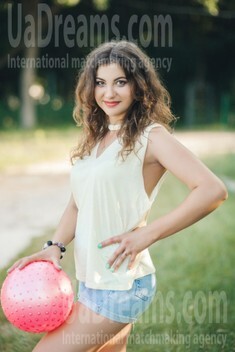 Get a much better idea of the lady's personality!
Discover her life and secrets no other men know :)
It's intriguing like finding an unknown world...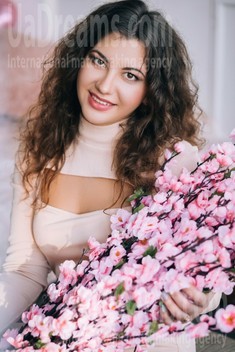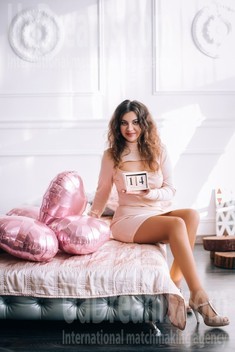 The type of man that I desire
When I am thinking about a man I want to have as my life partner I see a serious and confident man, who is a real gentleman and he knows how to treat his lady. He has a nice character and a good sense of humor:), he is caring, loving and supportive, he is mature enough not to run away when something bad happens, because he is ready to face difficulties and to look for solutions together with his lady. I dream about a man who will have a big heart and much love to give and who will be happy to accept his lady`s care and love in return.